Who Said It Disney Trivia Game is a fun, family night game to encourage time together at home while also playing something fun and creative!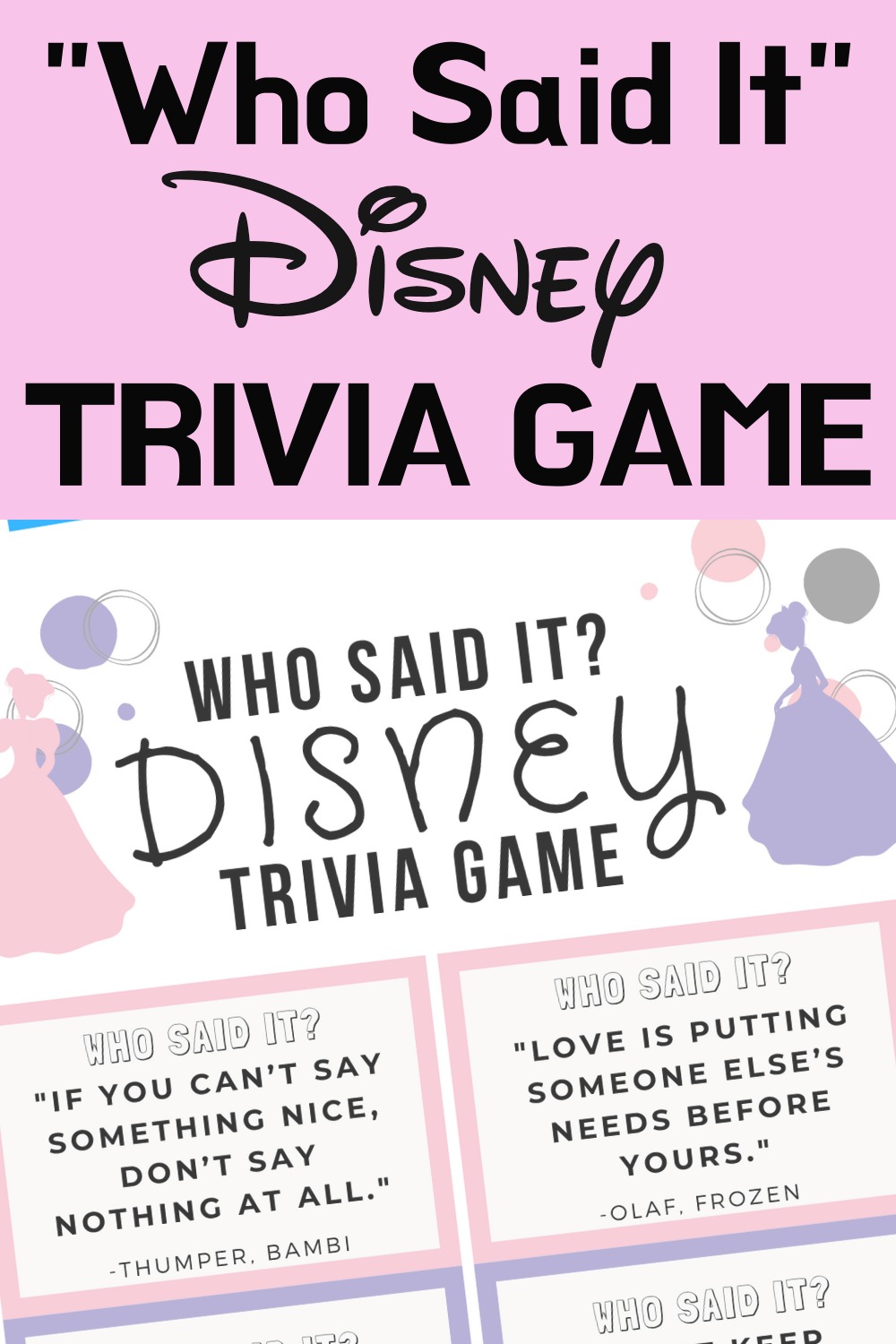 Who doesn't love Disney? Everyone I know is hooked on the theme park… and infatuated with all the wonderful feelings it gives kids and adults alike.
It has been rather tough though, the last few weeks, to keep the kids busy and engaged in a time when they want to be outside. While I love taking them on hiking trails and exploring, sometimes it's fun to have a family game night, too!
Right?!
Who doesn't love family game night?
Who Said It? Printable Disney Trivia Game
Instead of going out and buying a new board game, play this Disney Family Night Game with your kids. Pop up some popcorn and throw down some blankets on the sofa. Maybe even turn on a Disney movie while to watch while you play the game. Most of all, have fun!
Board games are always a great option – while I have always gotten board games used at the thrift, lately that's not an option. Thrift stores everywhere are closed. This Disney Trivia Game is great for the kids – middle of the day, after dinner or as a family game night on Fridays.
Pop a huge bowl of popcorn and set the snacks out on the table. Then print out this game and cut the pieces … toss into a bucket or pail and have at it!
I guarantee that your kids will have a great time, and you'll be making plenty of memories with your family in the process!
This Disney trivia covers movies such as:
Bambi
Moana
Frozen
Toy Story
Monsters INC.
Peter Pan
Sleeping Beauty
The Incredibles
Wreck it Ralph
And more….
WHAT'S YOUR FAVORITE FAMILY NIGHT GAME?