Grab a few simple materials from your local Dollar Tree to make this adorable Halloween Paper Plate Witch Wreath – the perfect decor for Halloween!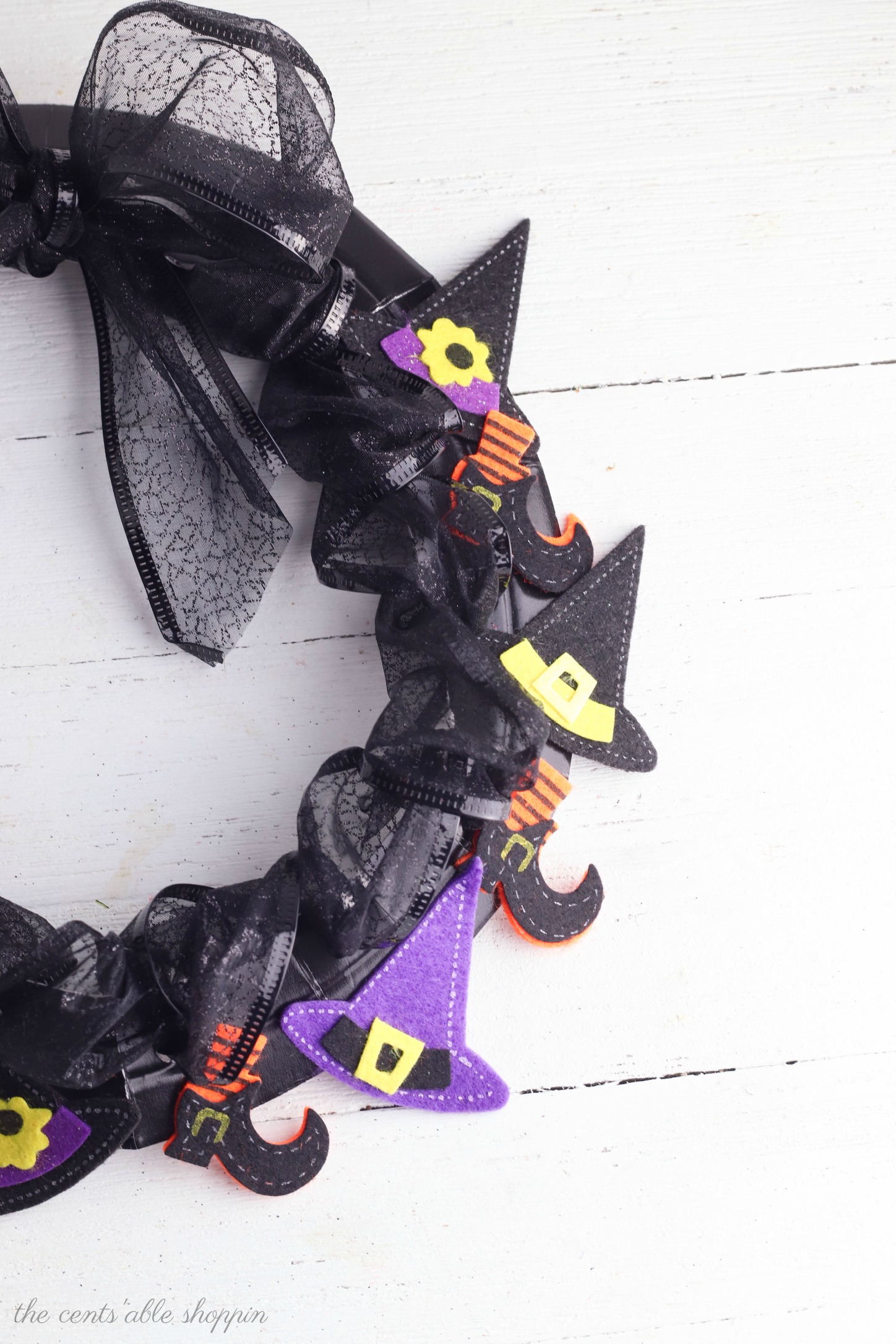 With Halloween just around the corner, this Paper Plate Witch Wreath is a fun craft with simple supplies. No need to go out and buy extravagant gifts, just pop into your local Dollar Tree for everything you need!
In just minutes you can create this wreath with the help of your kids – it's a great way to practice threading!
Paper Plate Witch Wreath
Supplies required:
Witch stickers
Scissors
Hole punch
Note: All supplies for this craft were purchased at Dollar Tree.
Instructions:
Lay out all of your supplies – paper plate, scissors, hole punch, black paper plates and black wire edge ribbon.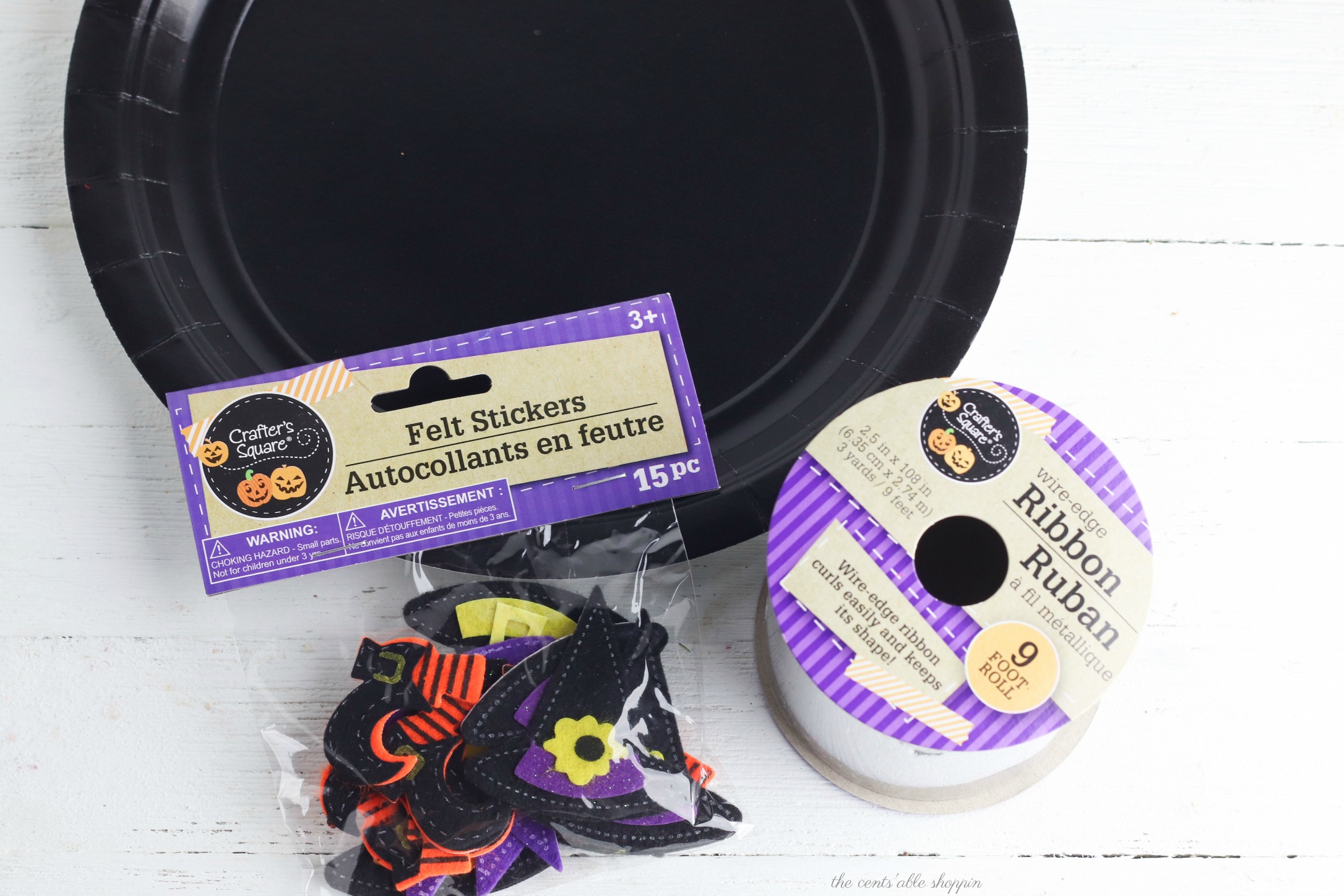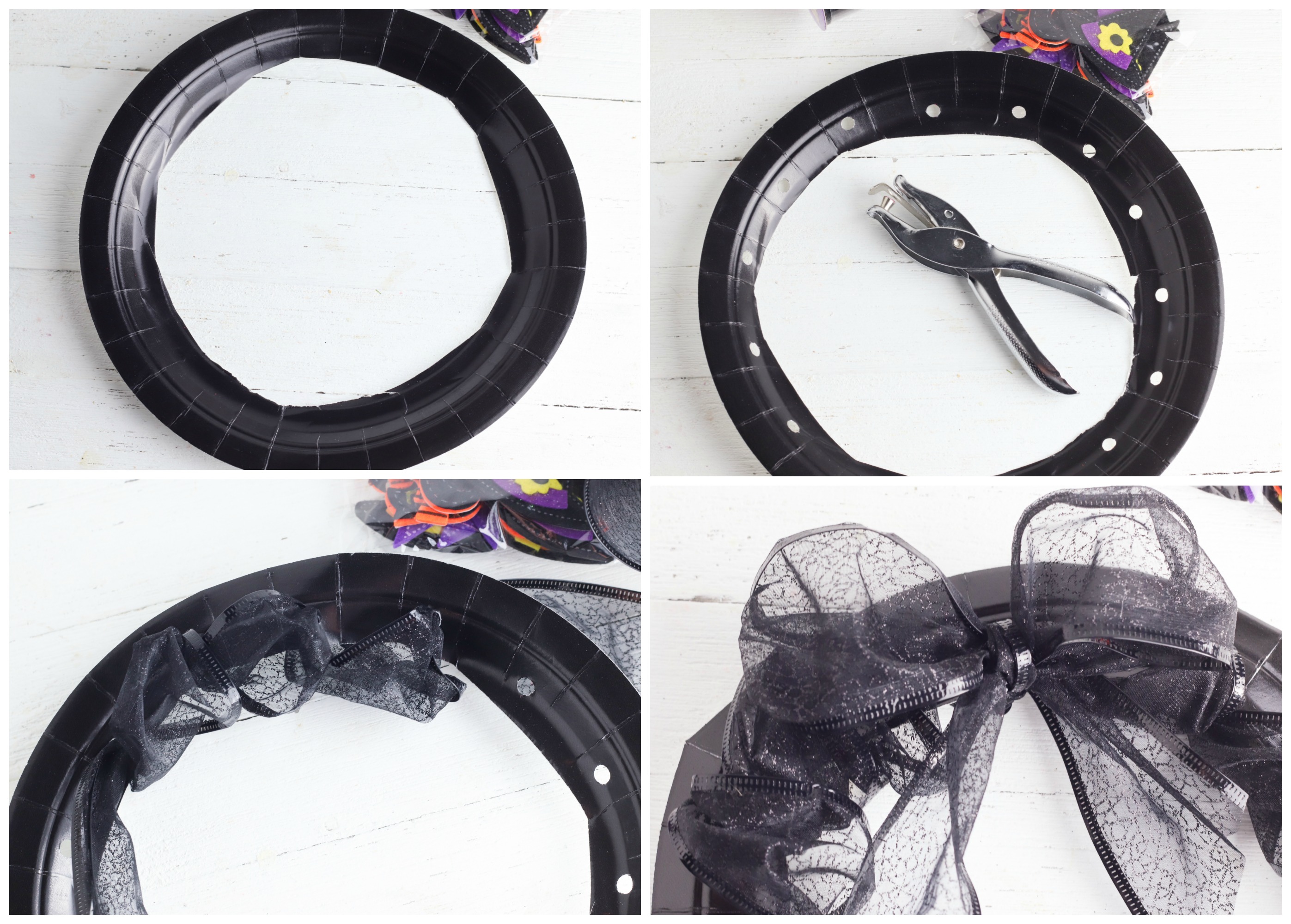 First, you'll want to cut out the center of the paper plate. It doesn't matter if the center isn't 100% perfect.. you'll be covering up most of it with the ribbon here in a bit.
Then use your hole punch to punch holes around the edge of the plate. Tie a bow at the top of the wreath with the remaining ribbon. Then attach your witch or Halloween stickers around the edge of the wreath all the way around. That's it!
Don't forget to pick up a wreath hook at the Dollar Tree while you are there, so you can hang your wreath from an interior or exterior door. Just make sure if you are hanging outside, that you do so away from wind and rain.
You want to keep your wreath looking as best as you can.
That's it! This is such an easy, fun and inexpensive project to do with kids for Halloween. If you are doing this with small children, I would suggest cutting out the center of the plate for them. Your older kids can help with that part, too!
Love this Halloween craft? Check out these others: