LOVE Pancakes? Once in a RARE while my kids do too.
My oldest two love Steel Cut Oats, while my younger son flips head over heels for pancakes. We make some this morning and they turned out amazing.. they're actually all gone – between him, his sister, and us two (Mom and Dad).. it was a great meal.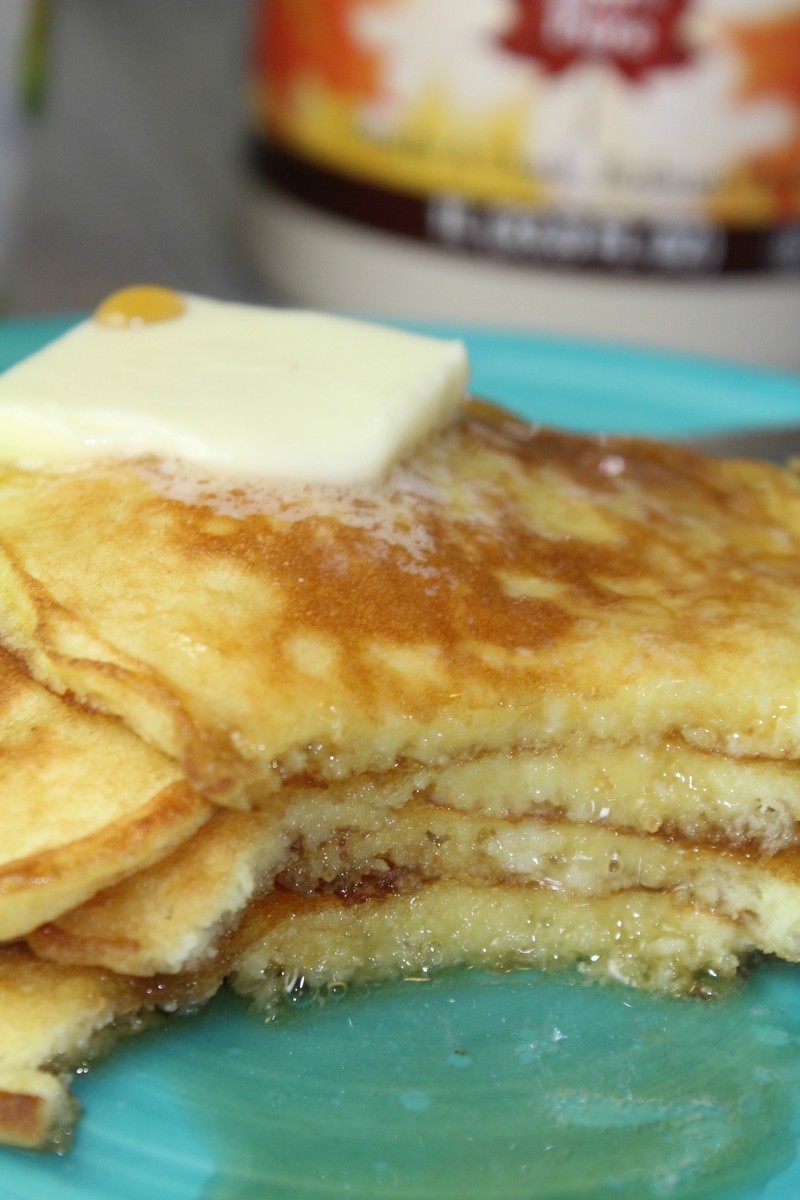 These are made with Coconut Flour – so they'll be a tad bit different than the traditional pancake – they are a bit smaller, but they are filling nonetheless.
If you aren't familiar with Coconut Flour, then you will not appreciate the pancakes – I hate to say this, but they are VERY different than the traditional thick, fluffy type you see at IHOP. Coconut Flour absorbs a LOT of liquid – so yes, the batter WILL be thin.
But they cook up great and they are very filling for the kids. All in all the batter made around 13 for us – you might get around the same (more or less!)
Coconut Flour Pancakes
2016-03-10 00:36:22
Ingredients
4 eggs
1/4 C. Raw Milk (or you can use Whole Organic but we don't recommend anything else)
3 Tbsp melted Coconut Oil
1/4 C. Coconut Flour
1 Tbsp Sugar
1 tsp Vanilla Extract
1/4 tsp Baking Powder
1/4 tsp Sea Salt
Instructions
Mix the wet ingredients well.
Add the Coconut Flour, Baking Powder and Salt and mix just until lumps are worked out.
Batter will be THIN - that's OK!
Head up a griddle or skillet with coconut oil or butter - and use scant 1/4 C. amounts for the pancakes.
Let them cook on one side, 3 - 4 minutes, until bubbles form.
Flip, and finish on the other side, 1 - 2 minutes.
Serve with a little butter, maple syrup or fresh fruit.
Adapted from Girl versus Dough
The CentsAble Shoppin https://www.thecentsableshoppin.com/