This DIY Mechanics Scrub is filled with pumice powder to scrub away grease and grime and has added ingredients to moisturize and soften.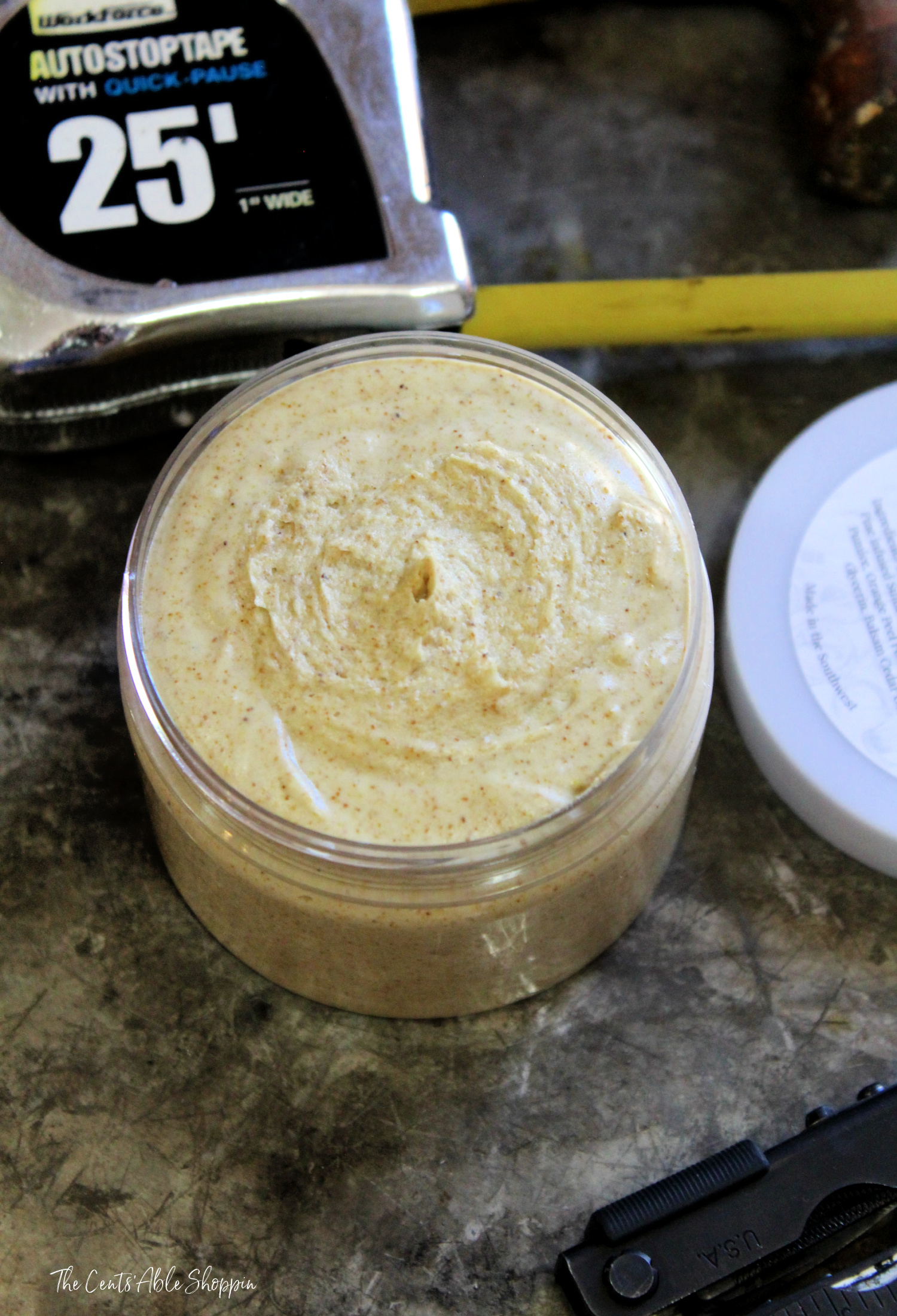 Fresh are the memories from my childhood when my dad would pull out the orange pumice hand cleaner every time he got done working on vehicles..
I remember the bottle being so 'normal' when I was a young one, but as I grew older, the bottle seemed to grow too. What I didn't realize was that the bottle WAS getting bigger.. good heavens! It wasn't until I was in my early 20's that I realized that they do indeed sell a monster-size bottle with a pump at the auto store.
Who in their right mind needs that much orange hand cleaner?
Your everyday mechanic does!
DIY Mechanic Scrub
Making your own beauty care items is very satisfying – being able to do it yourself without traveling to the store is gratifying. Not to mention, personalize them with your own choice of essential oils, too.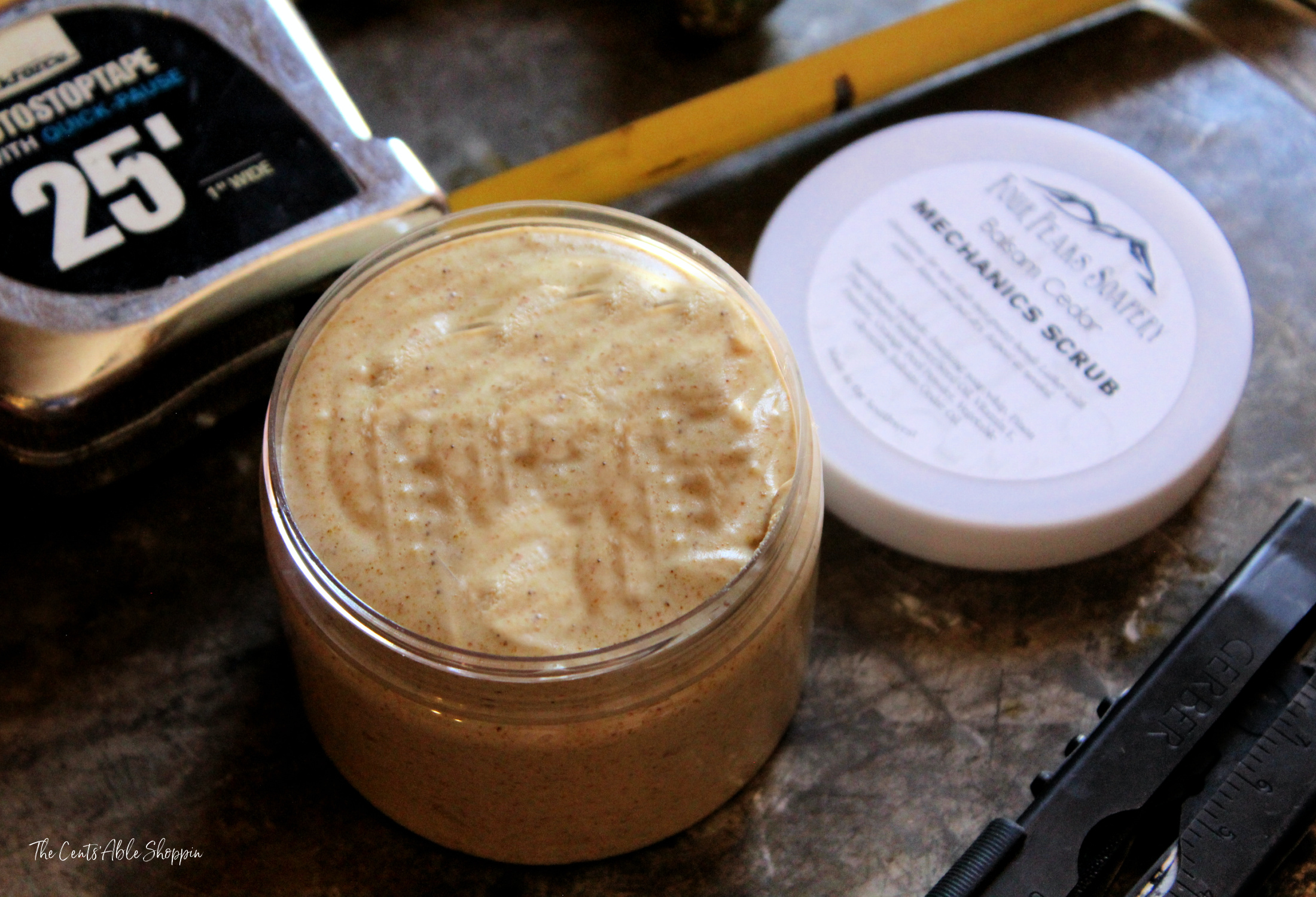 DIY Mechanic Scrub
With just a few simple ingredients and a hand mixer (or stand mixer) you can make your own DIY Mechanic Scrub at home.
MATERIALS NEEDED:
One of my favorite places to buy whipped soap base is Hobby Lobby – it's frequently on sale for 40-50% off.
First, weigh all ingredients with the exception of pumice, citrus peel and essential oil. Whip until light and fluffy. Looking to use fragrance oil? You can definitely use a skin safe fragrance oil provided you follow the proper measurements for skin usage.
Second, add in the pumice, citrus peel and essential oil. Carefully whip until everything is incorporated – add any additional pumice as needed.
Scoop out of mixer into jars and lightly tap on the tabletop to settle the mixture. Top off with more pumice cleanser as needed to fill container. Add a lid and use as needed after gardening or auto care work.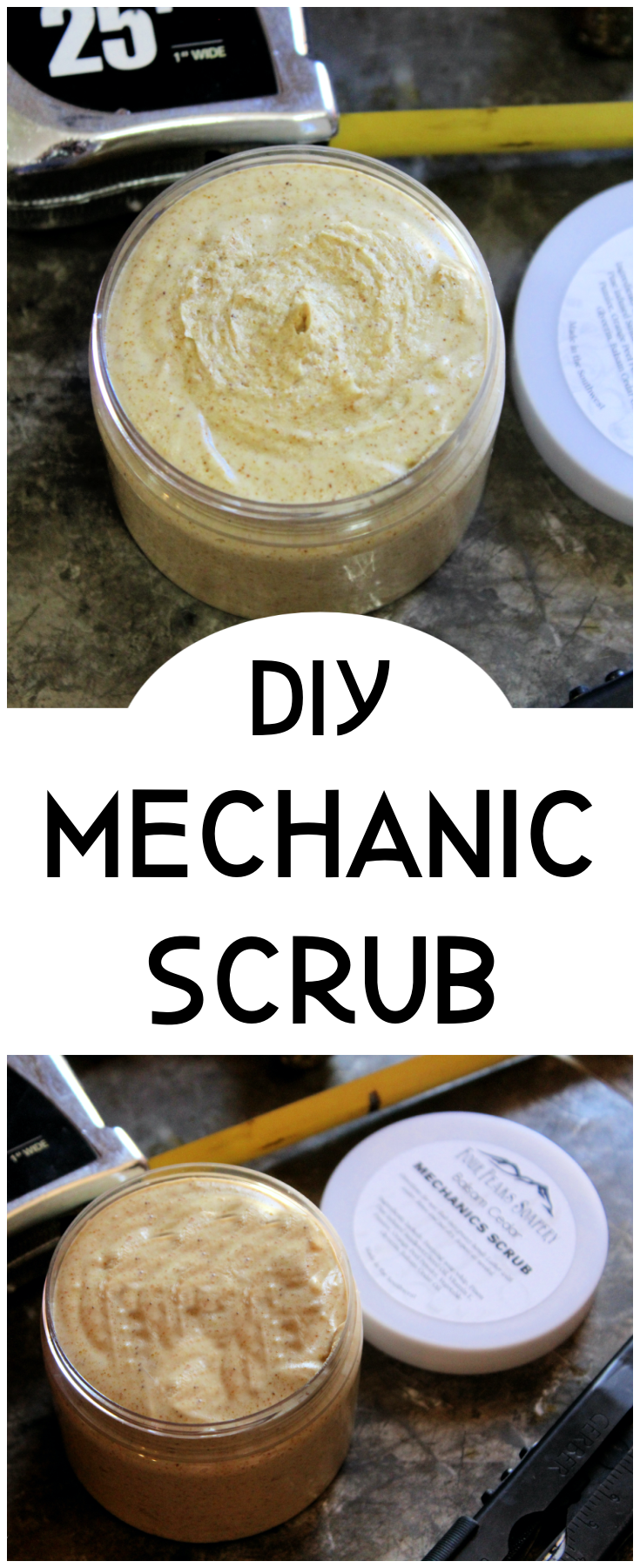 DIY pumice hand cleanser is a unique gift for the auto mechanic and can also be used for those who garden or spend time outside working with their hands.