If you are in the Phoenix area, one of the BEST ways to save money on venues around town is the POGO Pass ~ for just $39.95 with code CENTSABLE, you'll score FREE Admission to 17 venues.. some with MULTIPLE visits.
For families, it's an amazing opportunity to save and have FUN all year long ~ for Couples it's ALSO an amazing opportunity to invest in yourselves!
If you can't swing the cost of POGO Passes for the family, try making it a priority for you and your spouse, girlfriend, FRIEND or even partner ~ you'll have a great opportunity to find creative ways to spend your date night without breaking the bank.
The POGO Pass allows you to visit 17 venues over the course of a year – MANY of which would be great date night opportunities…
We rounded up the BEST POGO Venues for Couples ~ a POGO pass for each of you will score you a WIDE variety of FUN date night options for a FULL 12 months!
Stratum Laser Tag
Designed by the creators of rides at Universal Studios and the Forum Shops in Las Vegas, the 18,000 square foot indoor Laser Tag facility allows up to 60 players to battle in a warzone with ramps, a sound system, light show & interactive targets.
Take your POGO pass to play Laser Tag on a Monday or a Wednesday, from 4:30 p.m. to close – you'll score 2 FREE visits to Stratum, each with 1 FREE Game of Laser Tag.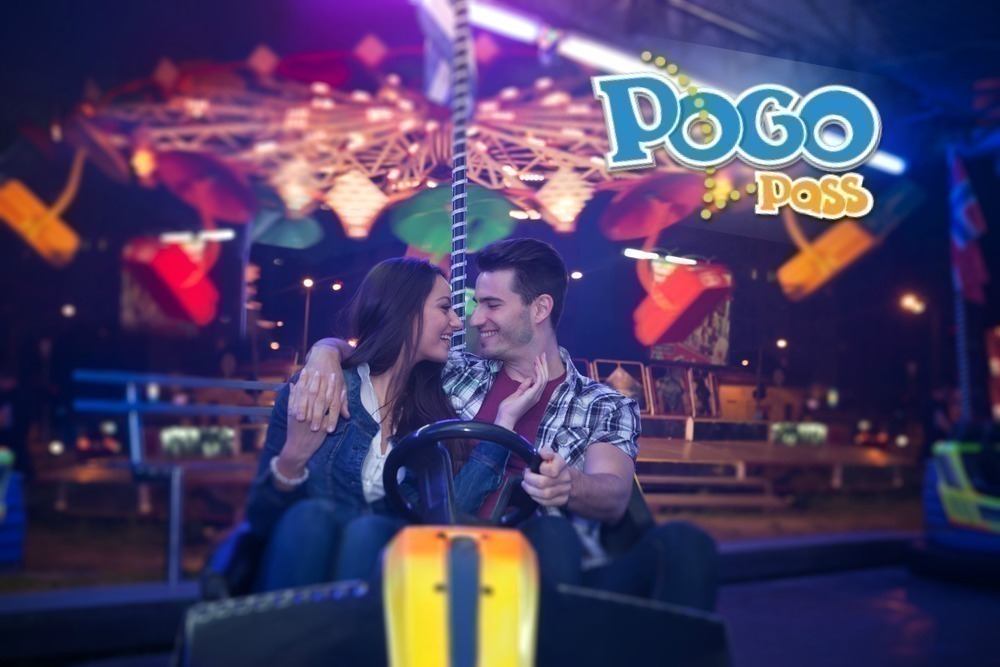 Castles'N Coasters
Who says you have to be a KID to ride the amusement rides?! The POGO pass gives you a Silver Admission to Castles'N Coasters – a $30 Value. Leave the kids with Grandma… and slip off to the amusement park. OR, go during the week when they are in school. They will have NO idea (unless you tell them you went!)
Phoenix Zoo
Think you need to be a kid to go to the Zoo? WRONG! Your POGO pass scores you 2 FREE Admissions to the Phoenix Zoo ~ I can't think of a better way to spend a day with your spouse or partner! Scour Groupon for a restaurant deal for Phoenix and stop by & grab lunch after spending a day or afternoon seeing the animals.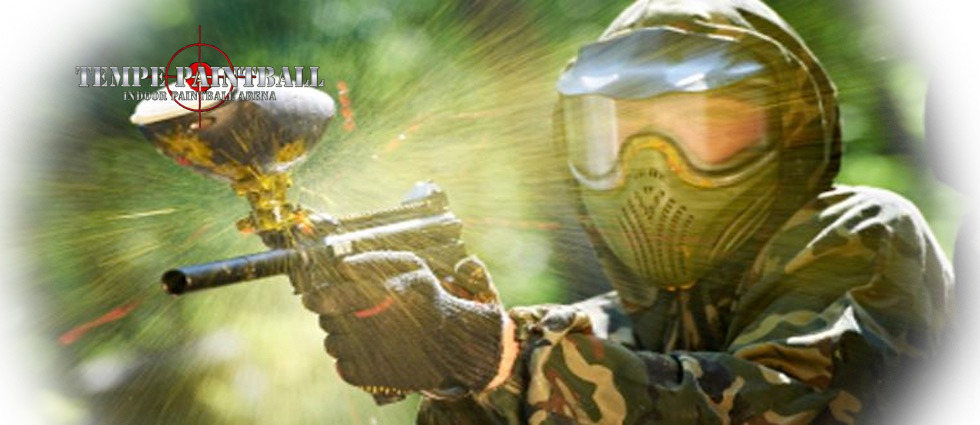 Tempe Paintball, Tempe
Visit Tempe Paintball up to 12 times with your POGO pass – with one FREE Visit each month! The Paintball experience would be a VERY unique way to head out with your partner & spend an afternoon – you can visit any time during regular business hours with the exception of Saturdays.
You will also get 100 Paintballs to rent each month with your session.
Skateland
Flashback to your childhood days ~ and learn how to skate again! The POGO pass will get you 2 FREE visits per month ~ even better, the FIRST Monday of every month is Adult Skate Night, from 8 – 10:30 p.m. Skate to your favorite Rhythm, Rock, and R&B music.
OR, do Saturday Night Live Skating.. from 7:30 – 11:30 p.m. – where they feature Hip Hop, R&B and Old School with 15′ Televisions.
FatCats, Gilbert
Take your partner to FatCats to bowl a game (FREE), then catch dinner at a local restaurant. Each POGO Pass member gets 1 game of bowling per week and 1 game of GlowGolf per month .. available Monday to Thursday 11 a.m. to 10 p.m. or Fridays, 11 a.m. to 5 p.m.
Shoes are extra. Each of the 20 lanes features a dining area so you can enjoy fresh food at your lane, too! (And something to remember: Tuesdays, ALL movies are just $5.00!)
Diamondbacks Games
Make it a ballgame date, and take your partner to a Baseball Game ~ each POGO pass holder gets to attend 2 Home Games FREE at Chase Field. Registration for those games must be made in advance – you can register for any of the home games noted HERE 2 weeks prior to the game.
Phoenix Rock Gym, Tempe
Use the POGO pass to take your Partner to Phoenix Rock Gym ANY time during regular business hours ~ up to 2 visits FREE per pass. This would be a great Saturday or Sunday morning date… followed up by breakfast at Paradise Bakery Cafe or a Bistro for lunch.
Golfland Sunsplash, Mesa
Each POGO pass holder gets to visit Golfland Sunsplash FREE – and your ticket is valid for 1 Sunsplash General Admission during regular business hours. Leave the kids with Grandma and take your partner for the afternoon – ride down the Banzai Speed Slides, check out the Cauldron, and hop on the Dragon Tail Slides .. grab a burger & fries at In'N Out on the way back home.
(Now.. we know it's TOO COLD right now to be zipping down slides, but if you got a pass NOW, you have it for a ONE year period – so when the weather warms up in May, you'll be ready to rock!)
Arizona Rattlers Game
Work on your Rattlers cheers over three separate home games with your Pogo Pass…. you'll score 3 FREE Games per AFL year – you will need to register in advance to attend.
Don't have a POGO Pass? You can pick up 60% OFF the cost of a pass with code CENTSABLE and take part in these venues with your partner – one POGO pass is valid for a 12 month period.