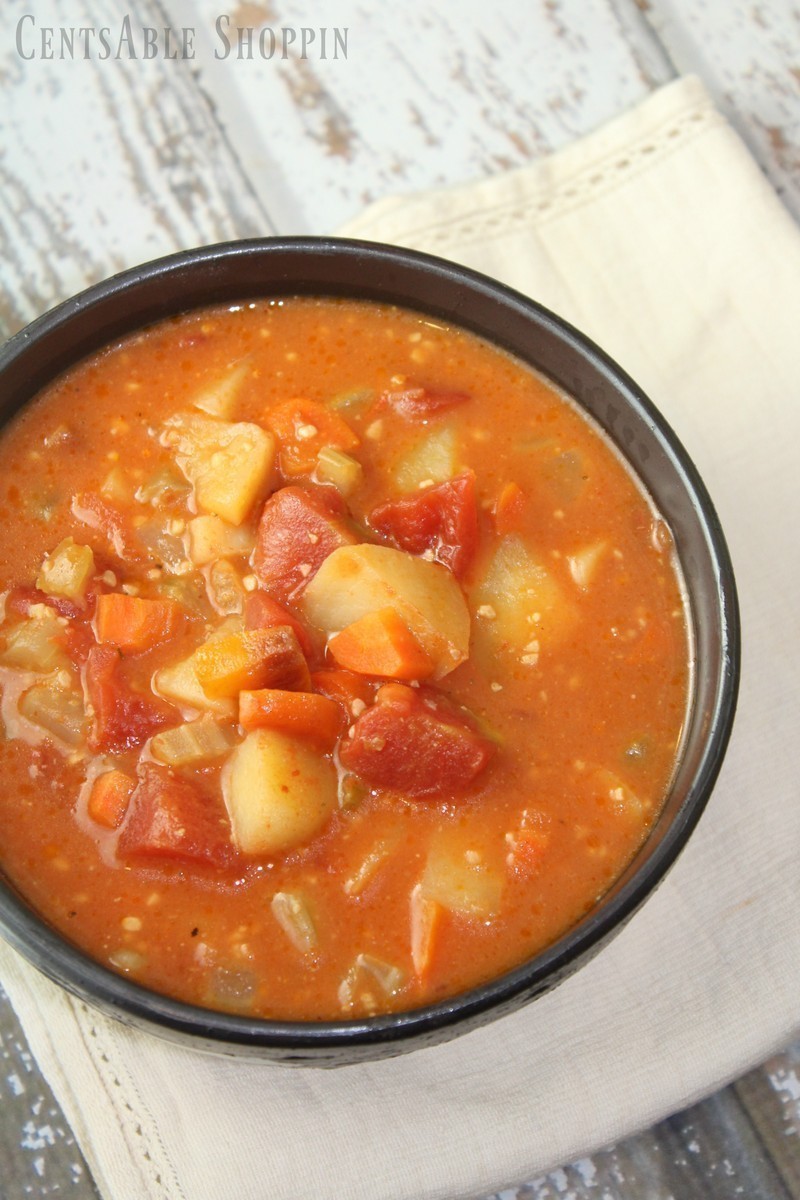 It's always fun when you can whip together a soup with random things you have in your fridge – and have enough leftover for lunch the next day.
I created this soup out of necessity – I needed to make dinner but also needed to use up the vegetables I had left in the fridge.. so we can make room for another bag of vegetables. I didn't have any meat thawed out (which is fine because a veggie based soup was what I was after). .. but I had a lot of spare veggies – carrots, celery, garlic, onion.. sauteed in a little butter (which is a healthy fat) and then simmered in my dutch oven for 25 minutes until the potatoes softened up, this soup was amazing.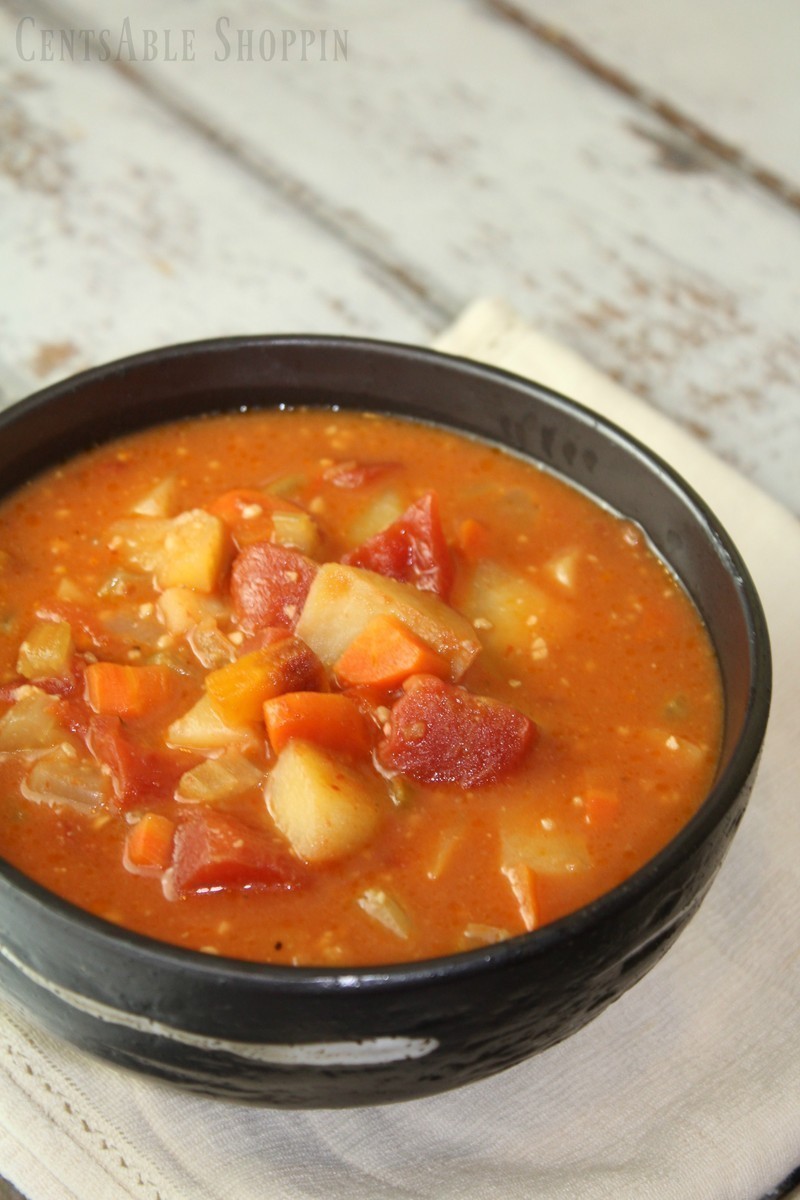 Have an Instant Pot? You could probably use that too – mine was making rice so I had to pull the dutch oven out of hibernation – but if you are using your pressure cooker, you would want to adapt this differently (adding the broth, tomatoes and paste to the veggies first, and cooking for 4 minutes on manual), then adding in the milk at the end.
I used homemade chicken stock, and chopped vegetables, and added a few cups of raw milk and a little seasoning and voila – it was so good that the kids asked for seconds.
Chunky Tomato and Vegetable Soup
2016-10-04 18:24:47
Serves 6
Lots of hearty vegetables simmer in a rich veggie broth with tomatoes to make this hearty vegetable soup.
Ingredients
4 Tbsp melted butter
4 large carrots, diced
1 large onion, diced
3 ribs celery, chopped
5 cloves garlic, minced
5 potatoes, peeled and diced
1 1/2 tsp Kosher salt
2 Tbsp tomato paste
1 14.5 oz can diced tomatoes
3 Tbsp all purpose flour
2 C. vegetable broth
2 C. milk (we used raw)
1/4 tsp Black Pepper
Instructions
Melt the butter in a large dutch oven over medium heat.
Cook the onions until tender, then stir the flour in with the onion to coat, then pour in the milk and gradually continue to stir until the mixture thickens up.
Add the potatoes, celery, carrots and garlic, continue to stir on low/medium heat.
Gradually mix in diced tomatoes, tomato paste and broth and allow to simmer, covered, on low heat for 20-25 minutes until the potatoes are soft.
Uncover and add the salt and pepper - more or less to taste.
Soup will be thick - for a thinner soup, use slightly more broth.
Ladle into bowls and serve.
Notes
Refrigerate leftovers and use within 3 days.
Adapted from Allrecipes
The CentsAble Shoppin https://www.thecentsableshoppin.com/