This butterfly pop up card is a unique way to welcome spring! It's a beautiful way to honor Mother's Day – open up the card and a butterfly will pop up!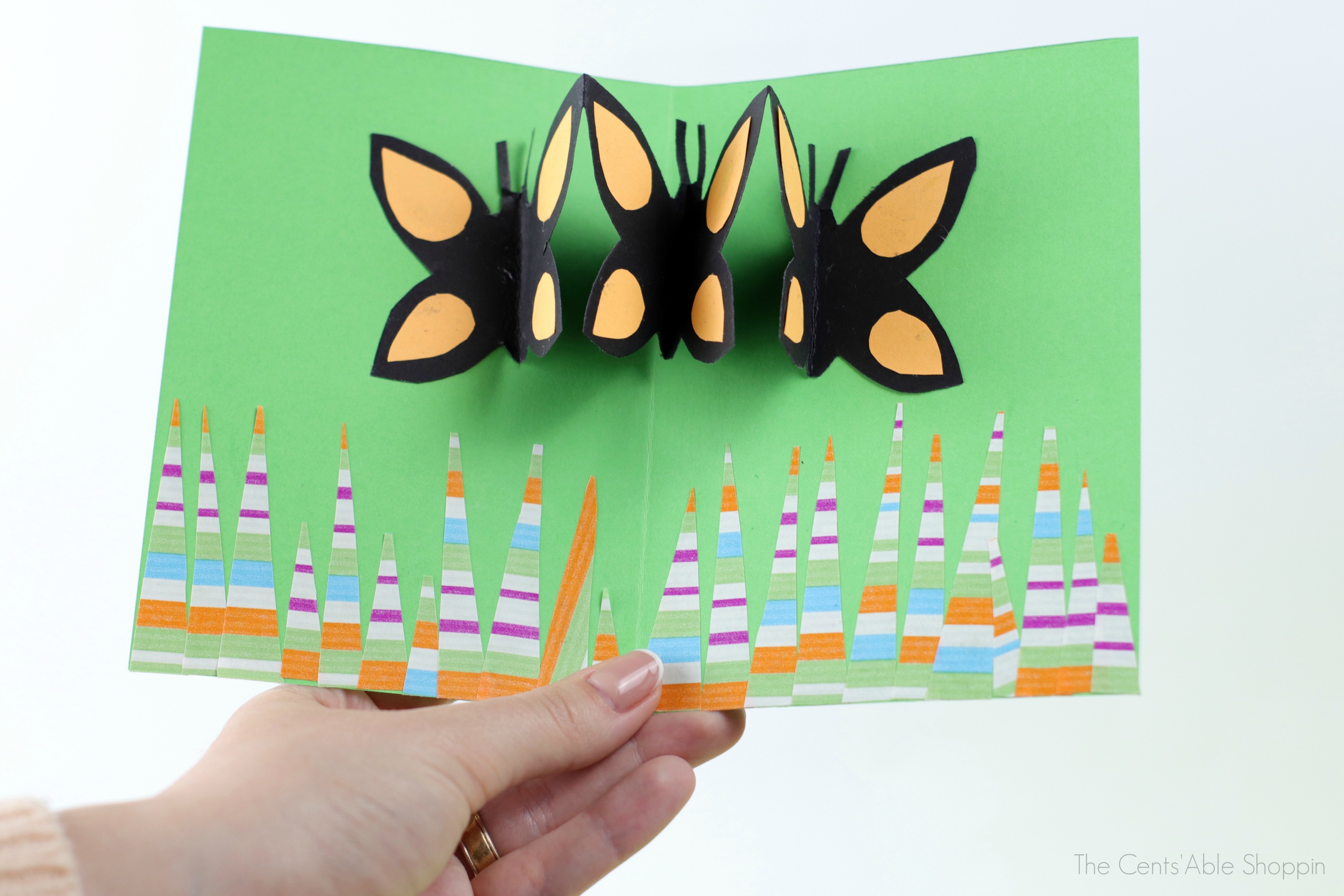 It's spring here in Arizona and when you think of spring, you can't help but think of beautiful butterflies – right? Butterflies are a sign of warm, spring weather…
Kids have been stuck at home the last few weeks, which has been quite the adventure for parents. If you have kids that are looking for something to keep their hands busy, this butterfly pop up card is the perfect project.
Make a butterfly pop up card for spring for family, friends, for Mother's Day or… just to brighten someone's day. With just a few simple materials, your kids can whip up a few of these cute cards to bring joy to others.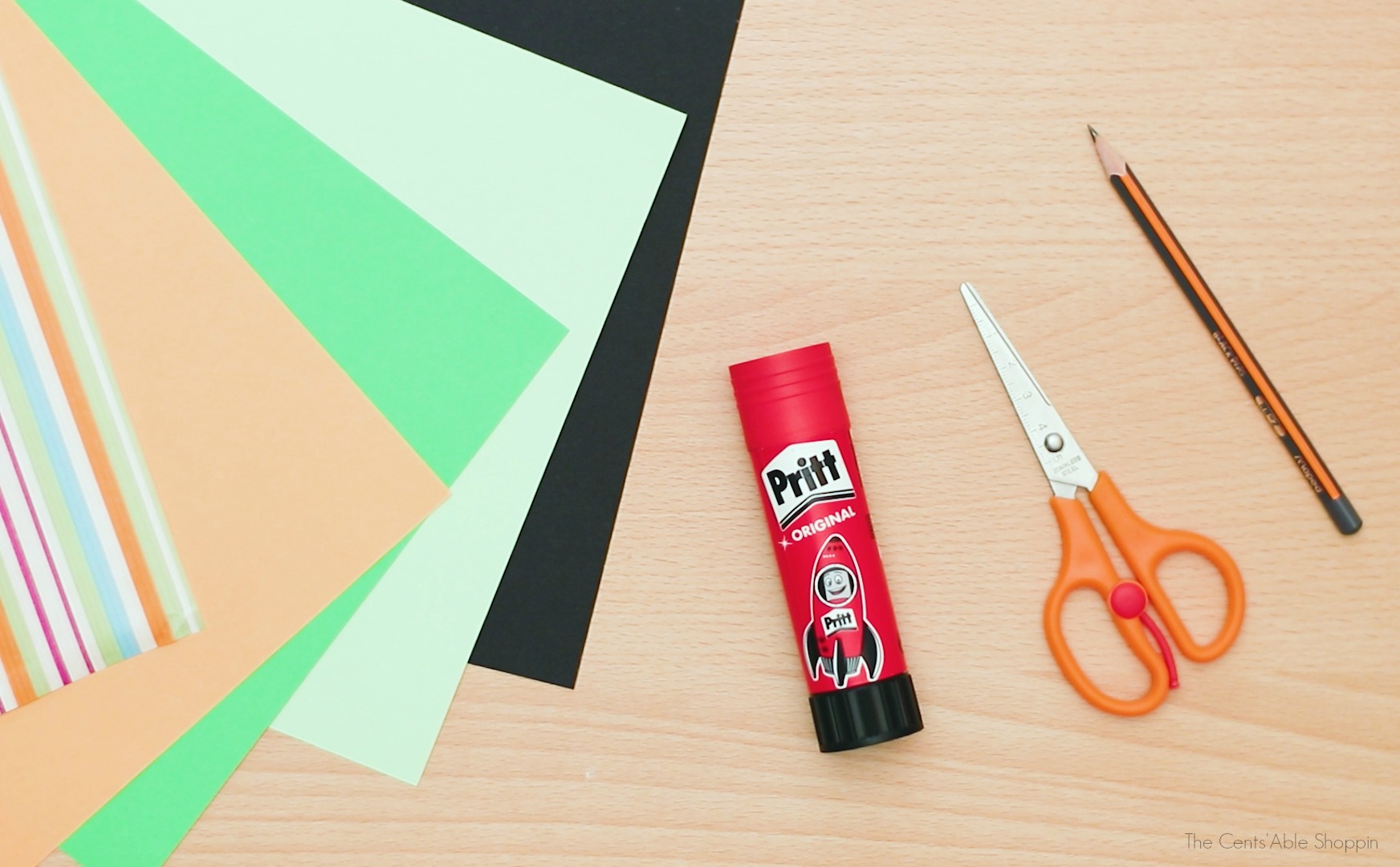 The materials for this craft are relatively simple to find at your local craft or office store. Various colors of paper, a few markers, scissors and a glue stick.
If you have smaller kids that are working on this craft, it's probably best to get a kid-safe scissors or give them a hand as they cut.
Butterfly Pop Up Card Paper Craft
Materials needed:
Paper (colored, black, orange)
Cardboard Paper (green)
Pencil
Glue Stick
Scissors
Directions:
Get started by cutting out the blades of grass – use your glue stick to glue them down on the inside of the green card. Then, fold your black paper like an accordion and trace a butterfly on the front.
The edges of the butterfly should match up with the edges of the fold, so that when you cut the butterfly out, it unfolds like an accordion.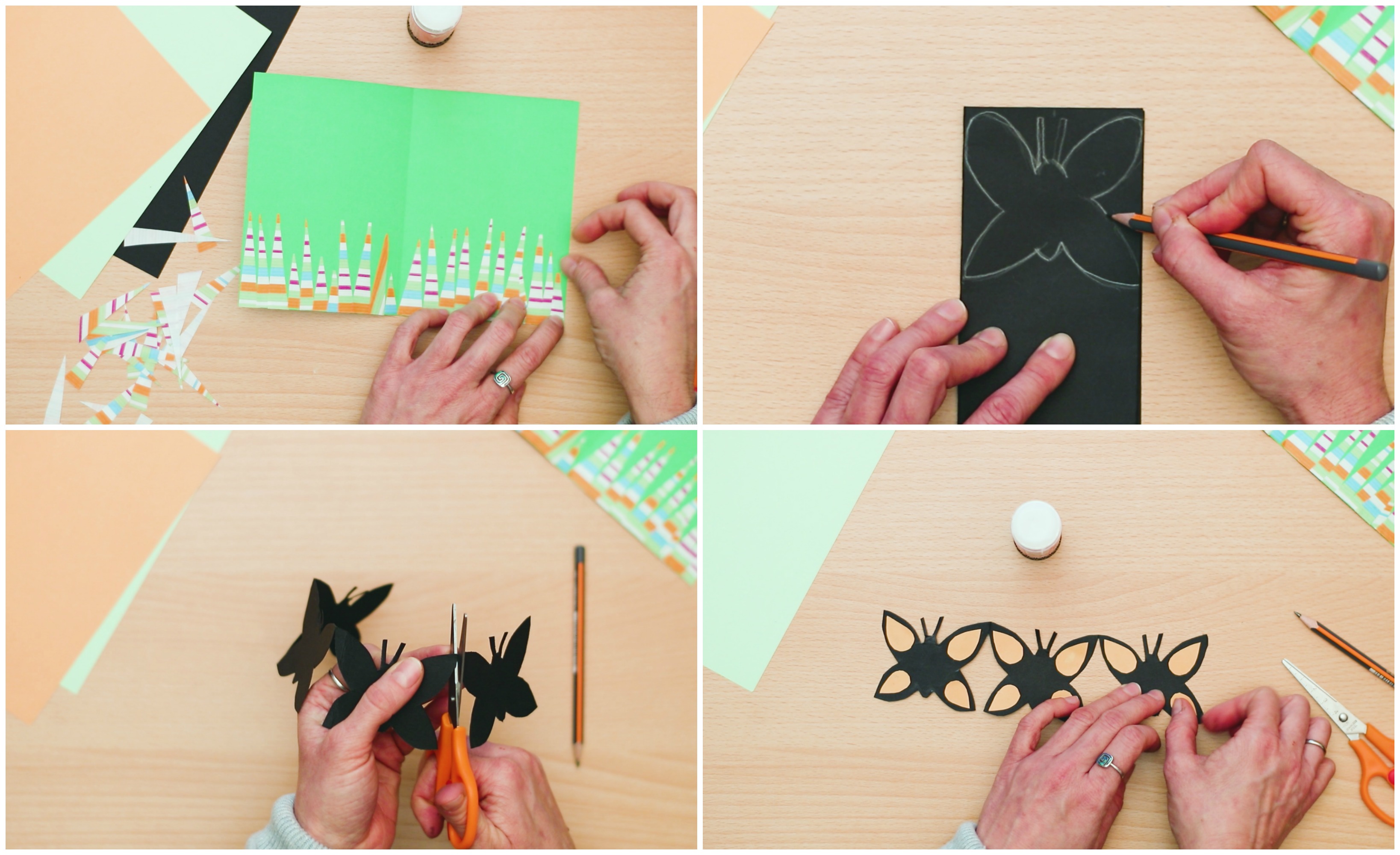 The video tutorial shows each step one by one. Paste your orange cut-outs on the butterfly with your glue stick.
Then finish by gluing the butterfly on the inside of the green card – check out the finished card, below: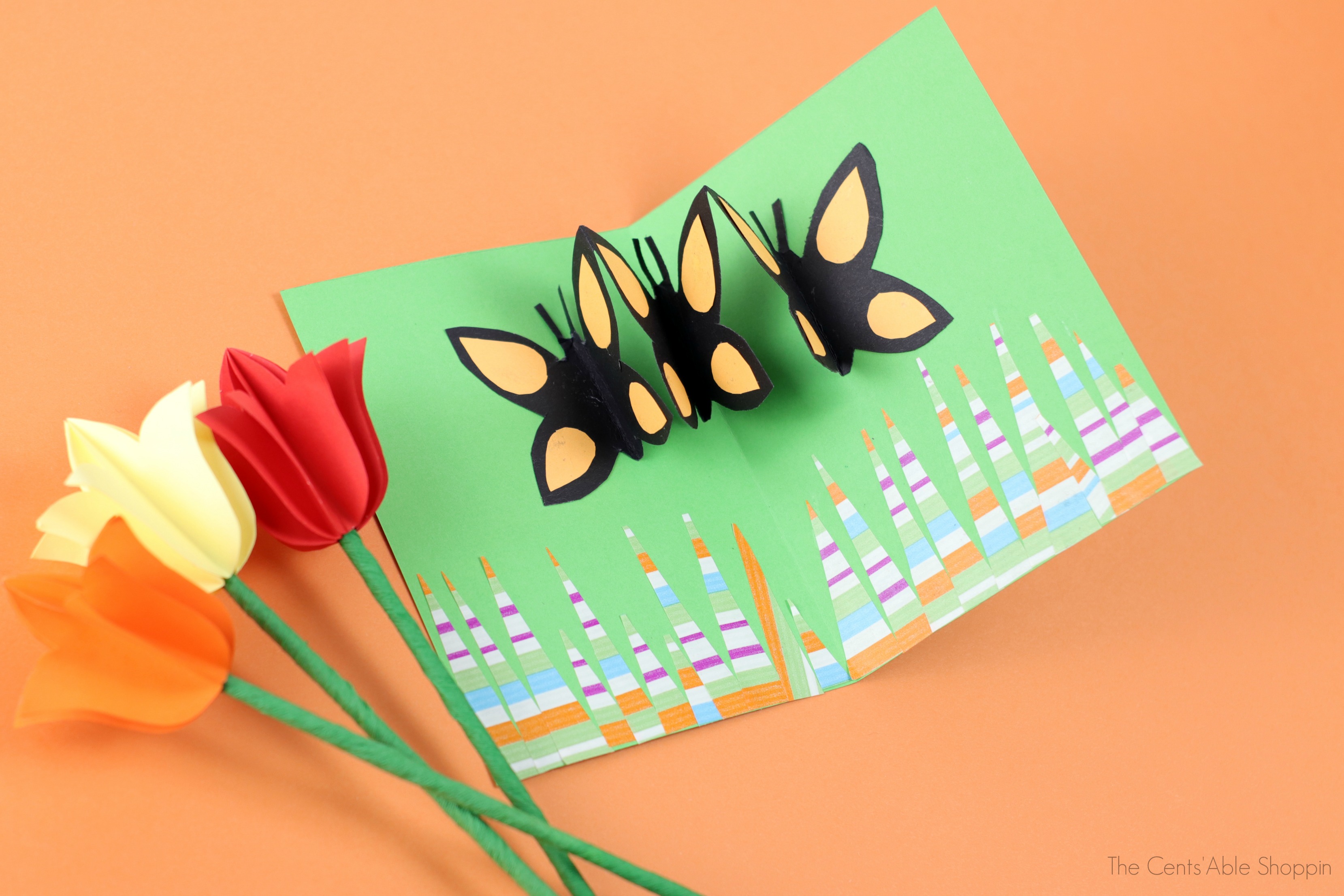 Looking for more butterfly crafts?