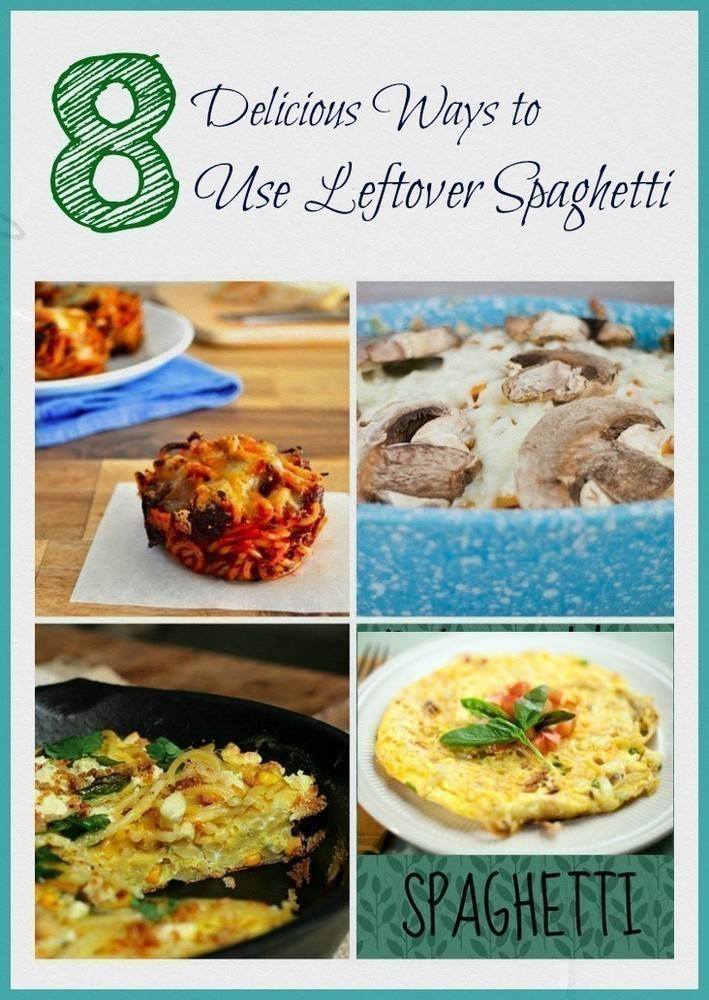 It's bound to happen. You make spaghetti and pretty much 8 out 10 times you make too much. What do you do? Save it in a container to throw out later in the week so you don't feel so guilty? What's with the serving size measurements?
I just can't seem to get it right or someone in this house is a meat sauce eater …. because despite my best intentions I end up with leftover spaghetti noodles. Sometimes its on purpose I'll admit …… the little bit left in the box just sorta jumps into my boiling pot of hot water refusing to be left behind.
So how can you use those superfluous noodles? Sometimes we even have sauce left over, maybe someone wasn't hungry or maybe someone wanted Tuna for dinner who knows.
Here are some great ideas I found to use leftover spaghetti and wanted to share with all of you. Its a great way to sneak in and incorporate leftover eating to some of our picky eaters too! (Some of these look SO good that you'll actually want to use some of your stockpile of free noodles to make!)
Left Over Pasta Frittata (Vintage Mondays)
Spaghetti Pie (4Tunate.net)
Muffin Tin Spaghetti Nests (Recipe Tin Eats)
Leftover Spaghetti Vegetable Soup (Food.com – and crock pot friendly!)
Cold Pasta Salad (Saffron Trail)
Stir Fried Pasta with Veggies (All Recipes)
Leftover Spaghetti Casserole (Brooklyn Farm Girl)
Spaghetti Omelette (Baby Center)