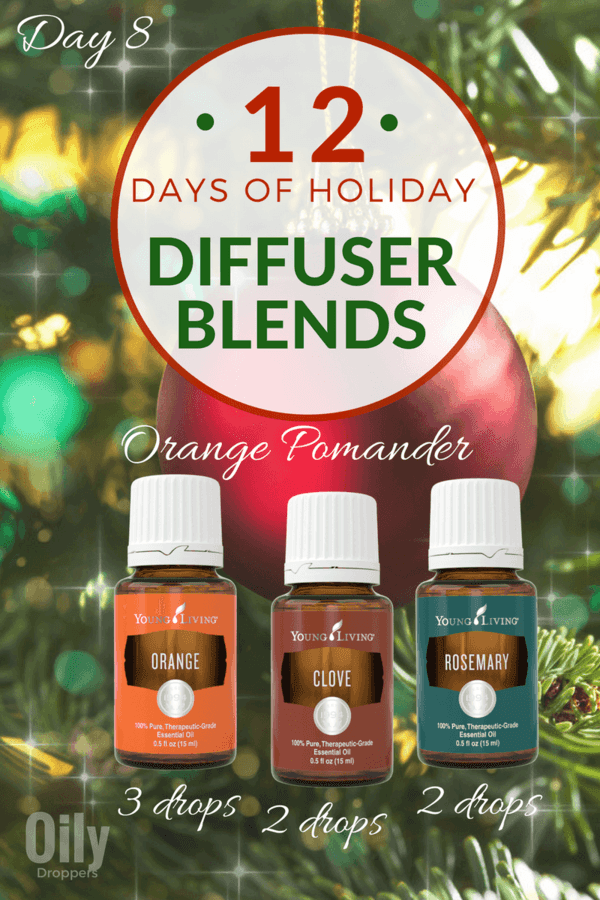 The smell of spicy, orange pomander is one of the most beautiful smells of the holiday season – while you can make your own Orange Pomander Spice Balls, the diffuser scent is an easier route to accomplish.
Especially if you have a mountain of things to do before Christmas is here!
This scent combines Rosemary, Orange and Clove in a scent that will fill your home with the smell that reminisces the holiday season!
Orange Essential Oil:
Orange essential oil, cold-pressed from the rinds of oranges, has a juicy aroma reminiscent of the fresh fruit. Orange oil offers a sweet, peaceful aroma that can fill a room with a sense of peace, harmony, and creativity. Orange Essential Oil can help support a healthy mood and feelings. Orange Vitality is wonderful for supporting a healthy colon when added to your water.
Clove Essential Oil:
Clove has a scent that is very warm and inviting. Clove is known for supporting a healthy immune system, and oral care. It contains the naturally occurring constituent eugenol.
Rosemary Essential Oil:
Rosemary essential oil is known for its immune-supporting and mentally-clarifying properties. It also adds flavor to dishes. It can balance hormones, support a healthy scalp, support skin and improve memory.
Combine each of those three for a beautiful Orange Pomander diffuser scent.
See previous 12 Days of Holiday Diffuser Blend Combinations and read a little more about why we use Young Living Essential Oils.