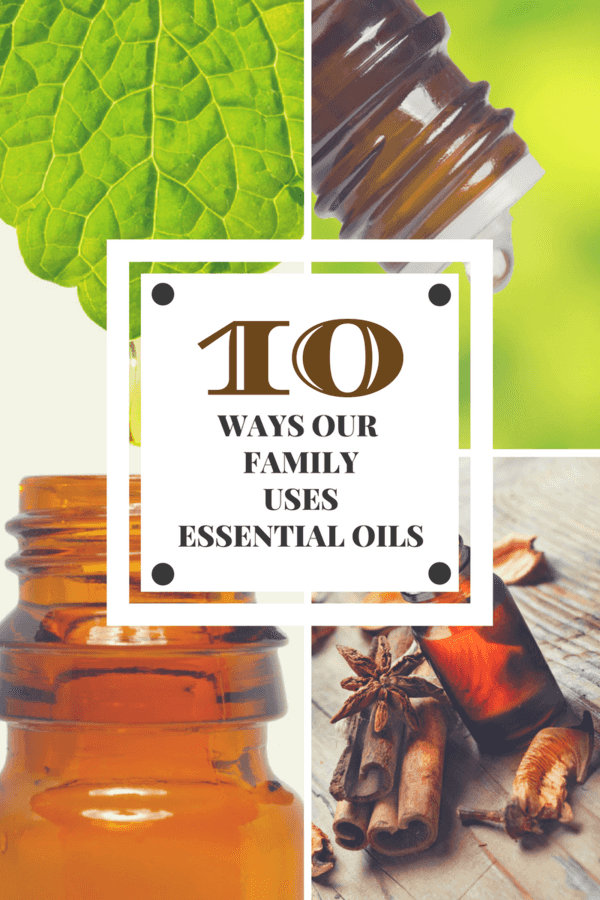 I've been using Essential Oils for almost 3 years now – and rewind back to when I first started, I wholeheartedly admit I was NEVER convinced that they would be something I would ever write about on a public platform.
That's probably why I waited so long before I put them on the blog.
Let me be honest and tell you that writing about Essential Oils is incredibly hard – I am severely restricted by the FDA. These restrictions prevent me from telling you exactly how we use these oils every day.
I started with a bottle of Fennel to support healthy breastfeeding. From that point on, I got carried away and jumped into Young Living after a very persistent friend kept telling me how my family needed healthier options.
Well, it has been almost 3 years. If they didn't work then I wouldn't be wasting precious time writing about them – because I honestly have many other things I could be doing right now – taking care of our 5 kids, making food, doing another load of laundry, cleaning baseboards or even vacuuming the truck. .
There are lots of oils out there on the market – they aren't really new, they aren't all the rage (as some people think). Why, then, do you hear so much about them?
I think it's because people are starting to come around – perhaps they are starting to take an avid interest in alternative options, and that has made them see things as being more relevant to them.
I didn't always use Young Living though. If you look around, there are oils all over – they are fairly popular, so much in fact that even Walmart is getting into Essential Oils. Sprouts sells oils. So does Whole Foods, you can even pick them up at Fry's. Yikes.
Let me tell you that NOT all oils are the same – and those cheap oils at the grocery store are largely fragrance oils with little or no health benefits. There are many oil companies online too – some of them have approached me about mentioning them on this blog.
I started using Young Living almost 3 years ago because a very persistent friend told me that they were something my family could benefit from. I didn't see that same vision she did (obviously)… somehow I ended up picking up the Premium Starter Kit. It sat in the cabinet for a VERY long time, and eventually I realized that they were pretty powerful bottles.
What swayed me to lean towards Young Living was primarily the fact that they own their own farms – and, you can visit their farms any time. In fact, you can help with the harvest – your kids can too. They produce oils that are pure – unadulterated, without herbicides and pesticides (they don't even use organic options).. not to mention they are not synthetic oils that are manufactured in a lab (like most others are).
Everybody I know uses oils differently – what works for one, may not work for another… therefore it's important to understand that the longer you use them, the better they can support your health. They aren't miracle oils and you must use them to reap any benefits.
Here are ten ways our family uses Essential Oils daily:
#1 – To Support our General Health and Wellness
Over 70% of our immune system is in our gut – so we do everything we can to help keep that gut healthy through Kefir, raw milk, probiotics, and limiting sugar and processed foods. We do really well with that – but there are times when we will occasionally feel yuckies starting to creep in.
Thankfully, when they do, we can rely taking Oregano and Thieves Vitality in capsules to help us kick it to the curb. Lemon Vitality with raw honey in tea, and Immupower to support our immune system.
#2 – To Help Support Restful Sleep
Most of our closest friends know that of all 5 of our kids, our boys are the biggest challenge. Whoever said boys were easier… well, perhaps later on but definitely not now :)
Our kids are geared up and ready to rock at all hours of the day – and because they are just that pumped, we rely on a few specific oils to help them when it comes time for bed at night.
And before you ask me what I feed them, no… it's not the food that makes them so energetic. I'm well aware of food dye and I have a pretty mean mom attitude about them eating what many other kids freely eat. ;)
We have many different diffuser combinations for kids, but our favorite is Lavender, Vetiver and Cedarwood. Not only does it help them, it helps us sleep too.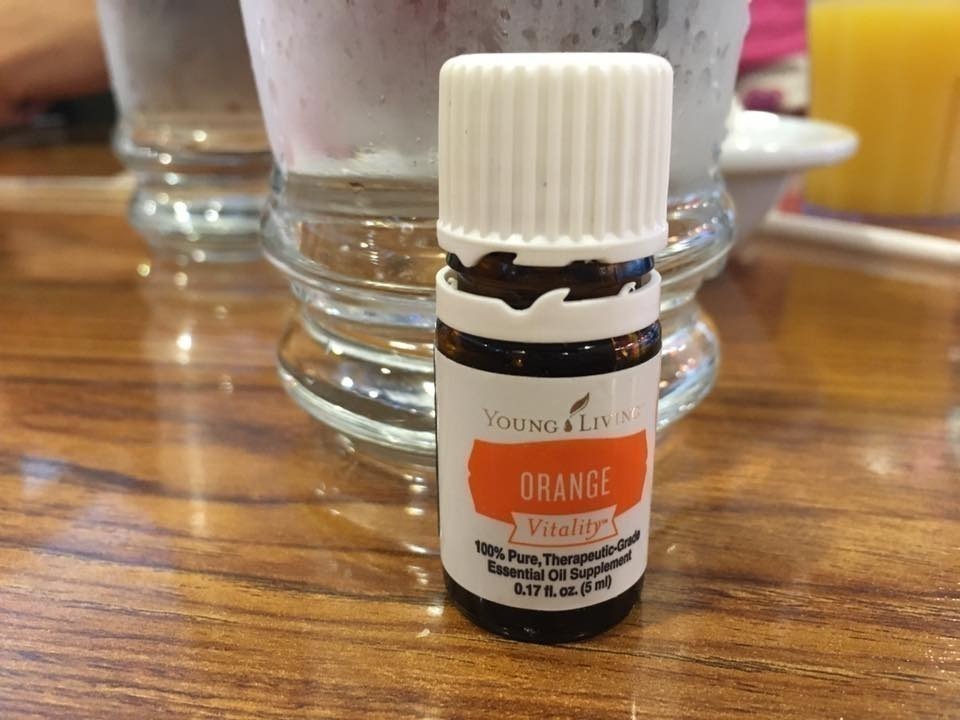 #3 – In our Water to Keep Hydrated
Water is pretty important – it helps move things through your body – and eliminate the waste within. But I'll admit, water is so boring. Right? At least my kids think so.
We use the Young Living Vitality line in our water to give it life and encourage the kids to stay hydrated. Hey, we know we need to drink water too. Orange, Lemon, Tangerine and Lime Vitality are favorites around here. One drop is all it takes, and it makes the kids want to drink more.
One tip though – don't use plastic or, styrofoam with essential oils. Always glass. And use your common sense – a drop or two is enough for a glass. No need to go overboard.
#4 – Support a Healthy Endocrine System
A healthy endocrine system does so much for us … It produces those hormones that regulate metabolism, growth and development, tissue function, sexual function, reproduction, sleep, and even our mood and a myriad of other things.
A healthy thyroid is our goal around here, and we use a few different oils to help us do that – Endoflex and Progessence Plus (designed for women). I take Thyromin every day to support my thyroid and keep my hormones in check — women tend to have hormones that are all over the place, especially after they give birth, so I'm thankful I have something to fall on that doesn't disturb my tummy to knock my immunity out of whack.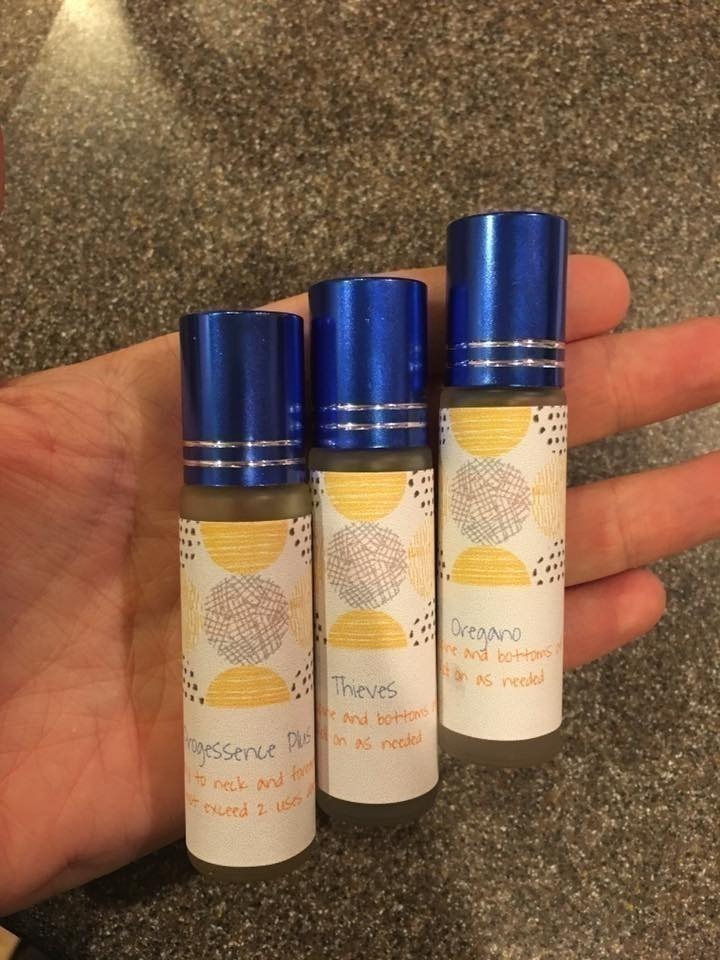 #5 – Support a Healthy Respiratory System
When kids start back to school in the fall, it's pretty common to see them come home with the nagging cough, sore throat, sometimes strep throat and then the runny nose that follows.
What seems super normal is not really normal at all. It's not normal for kids to get sick as much as they do – but unfortunately once the school year starts, a combination of sleep, sugar, and stress wreck havoc on their little bodies and they need extra attention.
Oils are just one of the ways we help keep our kids on the straight and narrow at this time – we rely on R.C., Raven, Oregano and Thieves to help support a healthy respiratory system. Layering on their chest, bottoms of the feet and down the spine not to mention adding to the diffuser, helps knock that stuff out of the ballpark.
#6 – In the Diffuser
I have never been a candle addict – I have friends who are die hard Yankee Candle users, some Scentsy and some are just after all those free Glade plug-ins. I can't tolerate the scents (very toxic) but I can use a diffuser.
One of my favorite combos to diffuse is Marjoram, Clary Sage & Lavender – it's calming and helps bring a peace into the room (which my kids need a little more than I do!) My kids love Christmas Spirit – a blend that smells just like Christmas — they even want me to diffuse in the car. It's just that good.
#7 – As a Dietary Supplement
Young Living has so many amazing supplements that you can use to help support your body – wellness can be attributed to many areas (eating, lifestyle, spiritual, and personal care). NingXia Red is a concentrated beverage that is great for boosting your antioxidants, and helping to curb free radicals floating around in your body.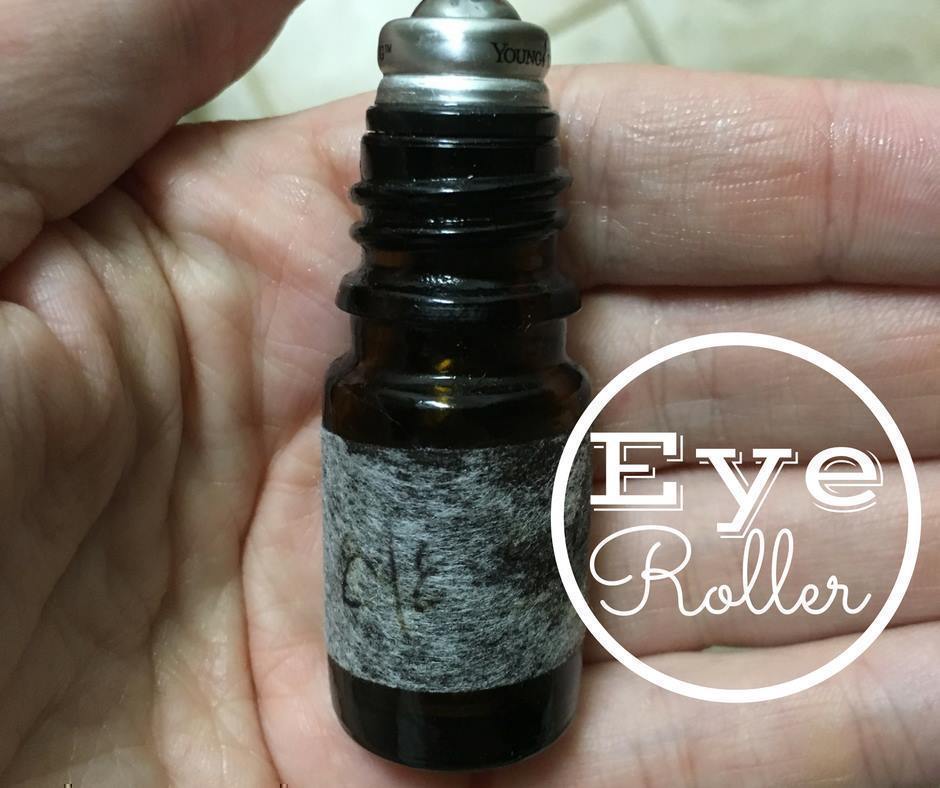 #8 – To Make our Own Personal Care Products
This is just one of the added benefits of using Essential Oils – we can forget all those things in store. I guess you don't realize what's in them until you really start reading .. then you realize that making your own is so incredibly easy.
Tea Tree works super in our shampoo to support a healthy scalp; we can whip up our own body wash in just a few seconds (yes — seconds!), cosmetic remover (even though we don't wear makeup..), oral rinse, toothpaste, shave cream, the list goes on and on.
We don't mention too much on this blog but we do on our second blog.
#9 – To Keep us Free from Pesky Critters Outside
Who loves getting eaten up when they are at movie night at the school? Or when the kids have sports games. Purification is our go-to blend, not only does it have Lemongrass, it also has Citronella and a light spray of this on our arms and legs keeps us free from annoying pests.
#10 – Around the House
Oils are huge when it comes to keeping our house clean – and although our house isn't spic and span all the time (not even a fraction of the time), when we do clean we use quite a bit of Lemon, Purification, Lemongrass, and even Rosemary.
We can't forget Tea Tree either. It does wonders in a stinky washer, and added to the dishwasher cycle.
Lavender is great on dryer balls, and Rosemary is wonderful added to the vacuum filter. We scrub the tub with Lemon and it works great when combined with baking soda. There are many that we keep in the kitchen almost all the time.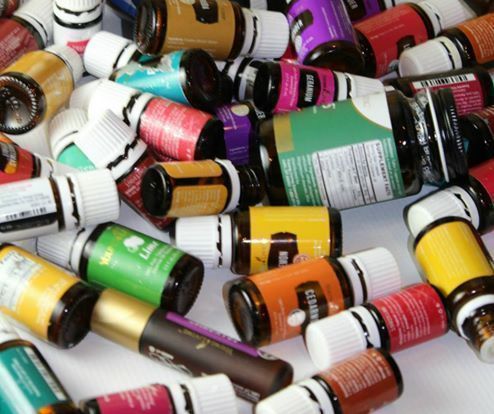 Do they Work?
Yes – but I'll say that with reservation.
Using Essential Oils is not for everyone. Not everyone is interested in making that lifestyle transition, and it's not a cure for all of life's ailments. When you use them consistently, properly and as a part of an overall wellness regimen, they DO work. But the key is overall.
It's kind of like being on a diet.. you can exercise every day, but if you eat a Big Mac for dinner and guzzle soda (even diet…), then you probably need to re-analyze your efforts. If you are trying to be healthy in 2016 and that is one of our goals, at some point that goal should include getting proper rest too – because eating well and exercising do nothing if you run on endless coffee and 3-4 hours a sleep every night.
Essential Oils can be an amazing asset when combined with your wellness regimen, they can be and in many ways are effective – but by no means do they work miracles! They are indeed a great way to keep yourself above the wellness line. .. when used in conjunction with many other positive lifestyle choices.