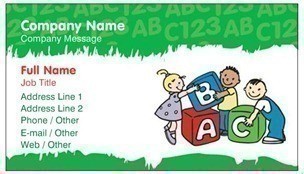 This offer is finally back – I have waited much too long for this.
I actually saw this on a commercial earlier today – If you have a business & you are looking to get some business cards accomplished, you can get a great deal on them through Vistaprint.
Vistaprint is offering 250 Premium Business Cards for just $10 + FREE shipping. The best part about Premium is that they don't add the logo to the backside (which I prefer as well!)  
You will need to select from the designs marked for $10 (the selection is fairly large).  They have everything from artsy, to formal, to feminine & more. Great way to get some more for your stash without having to worry about shipping fees.