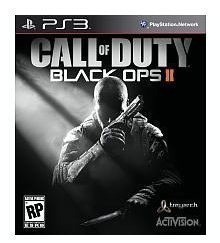 An even better deal on Call of Duty – if you have plans to buy TWO of them (maybe one for you and another for someone in the family) – OR you have a friend that can go "in" with you on the second, this is as good as it gets.
Toys R Us is giving you $30 off when you buy TWO Xbox 360, Wii U or PS3 ideo Games $59.9 and up.
You need to put ONE in cart, then change quantity to TWO – $30 savings will reflect on ONE, leaving the second one $59.99 and your total $90 for 2.
Pick up is FREE in store, or you can score FREE shipping as well with purchase over $49. (I recommend shopping through Ebates, you'll score 8% Cash Back, too!)