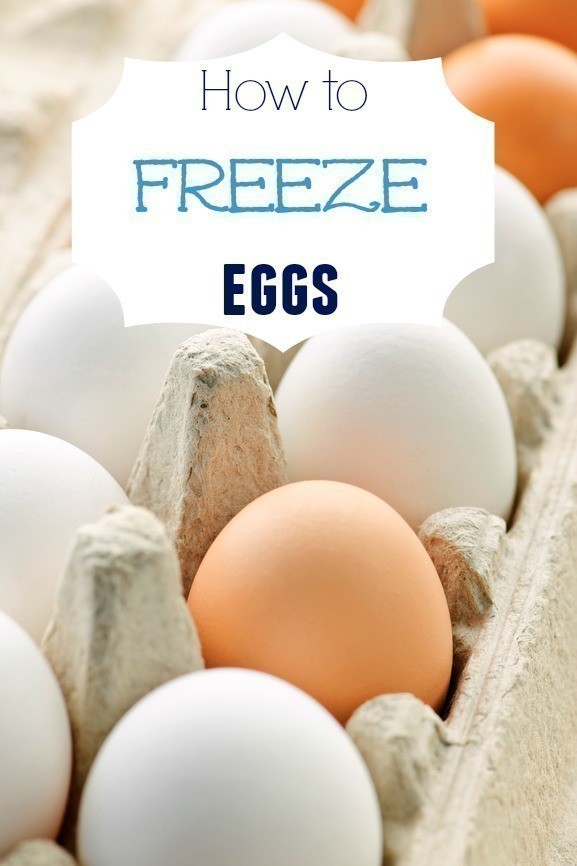 This week you can pick up Eggs for just $.74 – $.99 per Dozen at Albertsons – although they aren't free, they are still a great price. When they aren't on sale you can't usually pick up that low…
If you are looking to stock up this week but fear not being able to use them, you can save yourself some expense by purchasing them and freezing them.
It's actually very simple. If you have an overabundance of eggs, OR, if you would like to stockpile eggs, you can freeze fresh, clean eggs for later use – get those ice cube trays out.. they will come in handy!

Freezing Whole Eggs: Crack them, and beat them just until blended; freeze in a storage container that seals tightly and label with the date. Once thawed, 3 Tbsp = 1 Whole Egg.
Freezing Whites: Break the eggs & separate, being careful obviously – you don't want the yolk in the white. Pour into freeze containers, or into an ice cube tray & freeze, then transfer to a container that seals tightly. Once thawed, 2 Tbsp = 1 Whole Egg White.
Freezing Yolks: Yolks thicken when they are frozen…. which makes them impossible to use after they are thawed; therefore, to prevent that beat the yolks together with 1/8 tsp of salt or 1/2 tsp sugar per every 4 eggs. Then freeze in ice cube trays & transfer to a container that seals tightly once frozen. Make sure you label with the number of yolks and the amount of sugar/salt you used so as to prevent more salt from being added if you use them in a recipe. Once thawed, 1 Tbsp = 1 Whole Egg Yolk.
Using the eggs is quite easy – you simply thaw them over night in the fridge. If you are using the whites, let them sit for 20 – 30 min at room temp. they'll cook better.