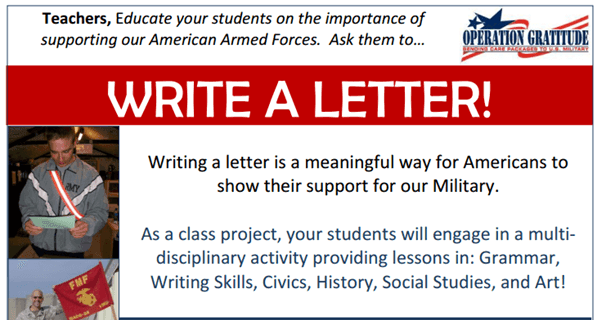 Operation Gratitude encourages classrooms to write letters to those who are serving – teachers can engage the students as a part of a classroom project in Civics, History, Social Studies, Writing Skills, Art and Grammar.
You can include first names only, the school name, address, and classroom/grade, and send in a large envelope or box to:
Head here and check out their letter-writing opportunities; if you are a teacher or in a school setting, scroll down for a PDF for more information and letter-writing requirements.
Operation Gratitude sends thousands of care packages each year to troops, Wounded Warriors & Veterans – letters are probably the most meaningful way you can show your support. Read more about their project here.