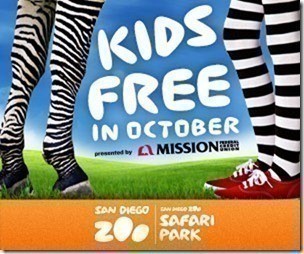 If you are looking for a great way to get away this fall, and you are in Arizona (or even out of Arizona!), there are some great options for San Diego –
There are a multitude of Kids Free Offers, in San Diego – you can see them all HERE – from food, to activities, museums, culture events and more.
If you need to make it a weekend trip, you can check out Groupon for some Getaway Deals for the Orange County and San Diego area as well – I see lodging for 1-3 days that is available – some with free breakfast, parking and kids stay free.
Many of you (like I) are headed there to LegoLand this fall or winter– hopefully this gives you some more ideas should you opt to stay a few more days.
Thanks, I Crave Freebies