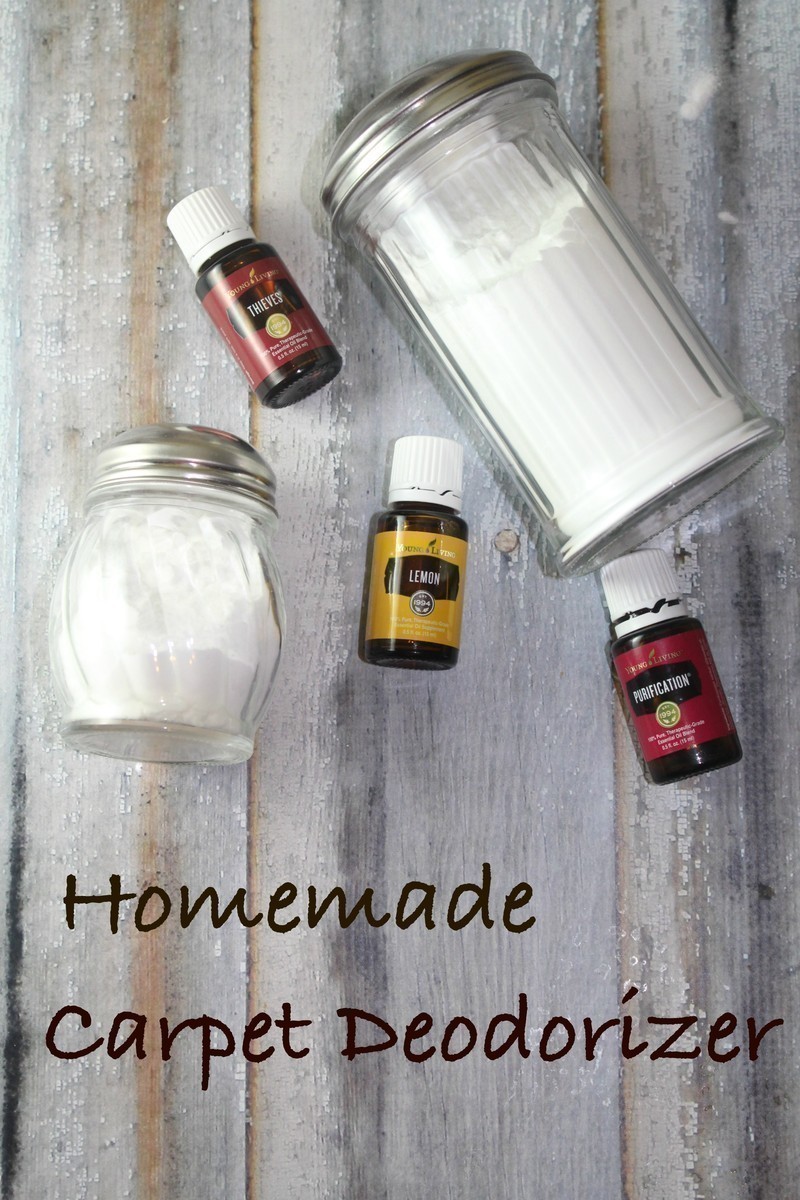 Do you use Carpet Deodorizer (or, Carpet Powder?)
Making your own is so much cheaper than buying the type in store. The main ingredient is Baking Soda: it's effective, inexpensive and just an all around great item to have. We get our Baking Soda in a HUGE Bag at Costco – it lasts forever.
Use it to make your own carpet powder… it's relatively simple.
We do vacuum, and most days I feel like I vacuum MULTIPLE times – as much as 3-4 times a day (I'm pretty OCD when it comes to vacuuming and having clean floors..) – but we don't always use powder on the carpet.
If there is a high-traffic area, we will use powder to knock out the smell – it works great. We have a few shakers, so there is opportunity for one in the bedrooms, and one in the main living area.
We love JUST Purification on it's own with Baking Soda. But if you want added power, then use all 3 – we're almost out of Purification right now .. we need to get some more. It's handy to have with my kids & their stinky feet.
Homemade Carpet Deodorizer
1 – 1/2 C. of Baking Soda
12-15 drops of Purification (or a mixture of Purification, Thieves and Lemon Essential Oil (see HERE)
(If using together I suggest 10 drops Purification, 5 of Thieves and 3 of Lemon)
Glass Shakers (we used these)
Put in a glass jar – we try really hard to avoid plastic when using Essential Oils and we hope you would do the same. These jars HERE were from Amazon were relatively inexpensive ($10 for 2) – they go in and out of stock often so you have to keep checking back.
You can scour the thrift store, or use old Canning Jars. They all work relatively similar. What makes these three so great?
Purification is GREAT for stinky stuff – have stinky feet? Put a few drops on a cotton ball and tuck in your shoes.. we also add 1-2 drops to every dishwasher load with the tablet. We use it for our own room spray, it's also great if you burn something when cooking and need to rid your house of the smell (I know – from experience!)
Thieves – is an all around yuck fighter.. this will help battle those yuckies IN your carpet, plus this Oil has great scent too.
Lemon – who doesn't love a fresh lemon smell? It's great to add to cleaners. This time we did not add, but you can if you want a little more umph.
To Use:
Sprinkle on your carpet – let sit 10-15 minutes, then vacuum.
One more tip: As an added PLUS, put 5-6 drops of your favorite Essential Oil on a cotton ball and tuck in the filter of the vacuum… for added scent when you clean – works great.
How to Get Started with Essential Oils