This is such a terrific and easy cake ~ my smallest son fell asleep at 3 p.m. yesterday, which would normally be ok… but that meant that he got up at 11:30 last night FULLY rested. Gotta love those nights! :)
And because Dad works outside of the home, that means Mom has to get up and keep that little guy company ~ needless to say that means that Mom stayed up until 3:30 this morning keeping him company which led me into the kitchen to make food.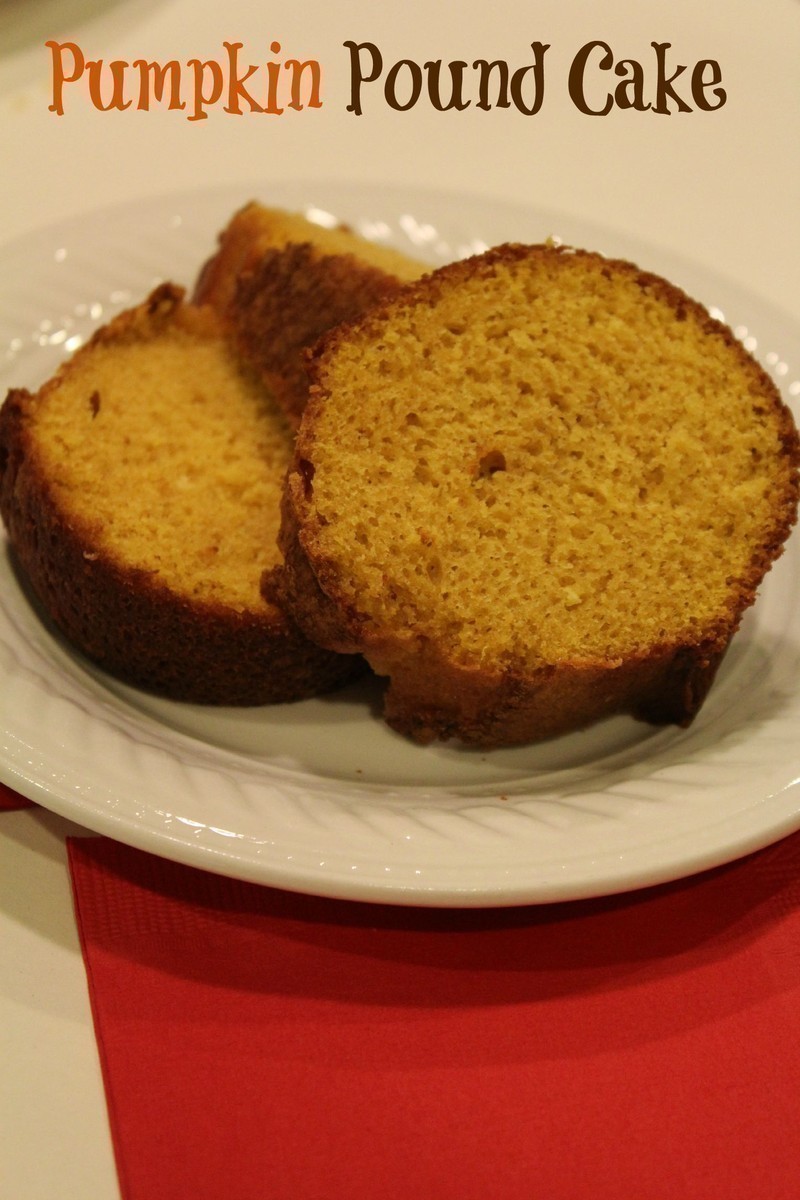 Thankfully.. when Pumpkin was on sale at Fry's last winter, I picked up about 25 – 30 cans. They stay in my pantry and keep us going ALL year without having to pay full price.
I always have a few boxes of yellow cake mix — who doesn't? It's such an easy way to make things in a pinch. Instead of using Nutmeg, I used Nutmeg Essential Oil — if you aren't too familiar with Essential Oils, Young Living is amazing, and such a great way to incorporate into some yummy food!
Pumpkin Pound Cake
2015-08-25 23:03:36
A really easy twist on the traditional Yellow Cake mix, perfect for fall!
Ingredients
1 box Yellow Cake Mix
4 eggs
3/4 cCups sugar
1/2 Cup Oil
1 Cup Pumpkin
1/4 Cup Water
1/2 tsp. Cinnamon
1/2 tsp. nutmeg (or 3 - 4 drops of Nutmeg Essential Oil)
Instructions
Throw everything into the Kitchen Aid in no particular order ~ mix until blended.
Once it's blended (3-4 minutes), pour into Bundt Pan sprayed with cooking spray.
Bake for 45 minutes, at 350.
Remove from oven, let cool on the counter completely before flipping upside down to take out the cake.
The CentsAble Shoppin https://www.thecentsableshoppin.com/

Less than 24 hours later, the cake is all gone — Dad brought home whip cream, and … well, the rest was history!