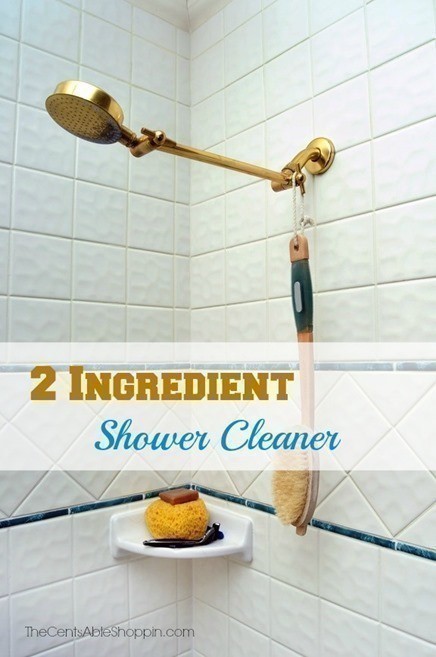 Need a GOOD and EFFECTIVE shower cleaner? We have one and it requires only TWO ingredients. This stuff works beter than ANYTHING else.
Grab Vinegar, and Blue Dawn Dish Soap, and give this a whirl:
10 oz. Blue Dawn Dish Soap (we use the Blue or Green)

12 oz. Vinegar – warmed in the microwave OR on the stove
Heat the Vinegar 2-3 minutes until hot. Then, pour the Dawn into the spray bottle first, then use a funnel to add the vinegar in – gently turn to combine. You do not need to re-heat the mixture when you use.
Simply hang in the shower and spray the shower after each use – for a more heavy duty cleaner, spray the shower thoroughly and let sit overnight.
Tip: the solution does smell – so if you use it, try to do when you're not using the adjacent room. AND don't miss reading about how YOU can make your OWN Custom Spray Bottle!