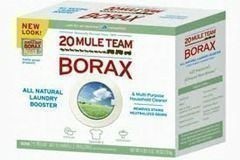 Most of you have kiddos, and so do I. And with those kids, comes DIRTY stains on my carpet. We will take this morning as an example……..
I came out of my shower to find Rylan, my 18 mo. old, hiding behind the sofa with a pack of Oreos. How fast that little sucker stuffed them in his mouth was a world record. In the other hand? A Snickers Egg. Apparently sister Wendy had opened the fridge when I was trying to fold 2 loads of laundry, and kept it open (as usual), he climbed up on a chair, took it off the shelf, and although he could not open it, he bit through the wrapper enough to squeeze peanut butter ooey gooeyness out. So yeah, not only on his face but on the nice clean carpet. Even worse? He didn't want his diaper on. So he un-did the velcro tabs on each side, and pushed down the front, and crawled out of the back …leaving an open "shelled" diaper on the floor, and his naked butt on my nice carpet taking a whizz as I scared the Bejeezus out of him when I found him in his new hiding spot. Wonderful. What a fun way to enjoy a Sunday morning.
I am without a carpet cleaner, so I was more than a little mad……  grabbed my Borax – fastest way and cheapest way for me to clean it. Borax is something I always have in the house – from using it to make my laundry soap, it's also something that mops my floors, cleans my counters, and scrubs my tub. AND cleans my carpet.
I would suggest investing in a box, it's $2.99 at Target, and $2.98 at Wal Mart.   To use it on an already existing stain, make a paste:
1/4 C. Borax
1/4 C. Vinegar
Apply the paste to the stain…..in my case? Chocolate. Rub it in well. Let it sit & dry. Vacuum. Voila.
If the stain is fresh…..then we do it a tad different:
Clean the stain as much as you can with a rag, but don't smear it to make it worse.
Spray the stain with ice cold water, then sprinkle Borax on it
Take a really wet, cold washrag and lay it atop -  let it sit, and work the Borax into the stain.
Blot the stain with a clean rag, and continue until stain disappears.
Rinse well with cold water, and then set a dry towel on top – put a heavy object on it so that the towel can suck up the extra moisture. Try not to let your kiddos mess with it.
And now for Pet Urine – which, well, obviously happens to the best of us:
Mix 2 Tbsp Borax + 2 Tbsp Baking Soda, add one quart HOT water. The hotter the better.  Soak the urine-smelly area at least 4-5 hours – or preferred overnight. Use the wet vac in the morning to clean up the extra moisture.
Borax is truly awesome; it has saved me SO much ……. and saved me from running out and spending $5-$7 on carpet cleaner and even more on a steam cleaner.  Had David have been here, he would have jumped in the car to rent a cleaner for $25-$30 and felt NO remorse tossing in a $10 carpet cleaner. Not I, not I!
Hopefully these tips help you…… having kids definitely takes a toll on carpet – one day I will have wood floors then I don't have to worry so much about cleaning stains!