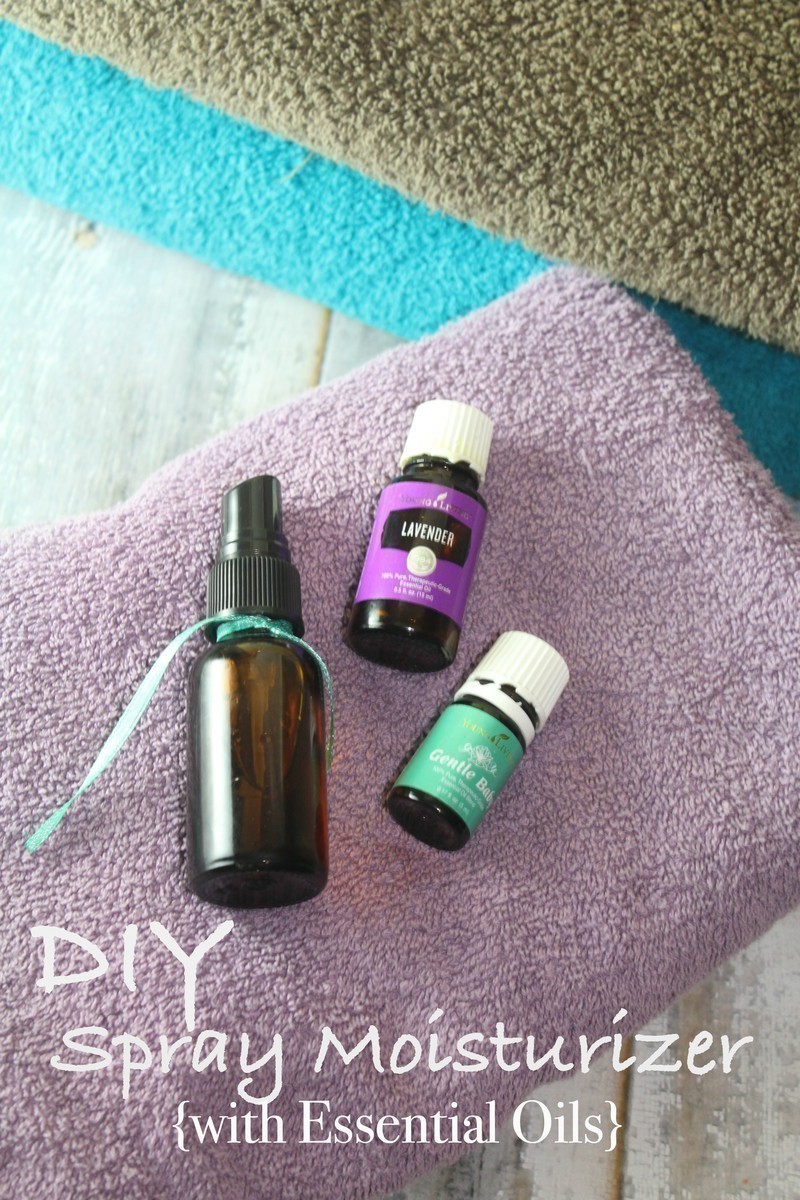 Have you ever seen those spray moisturizers in store (you know.. the type that are $6 – $7 each – sometimes more?) it's ridiculous how much some of them are … and FULL of toxic ingredients, too.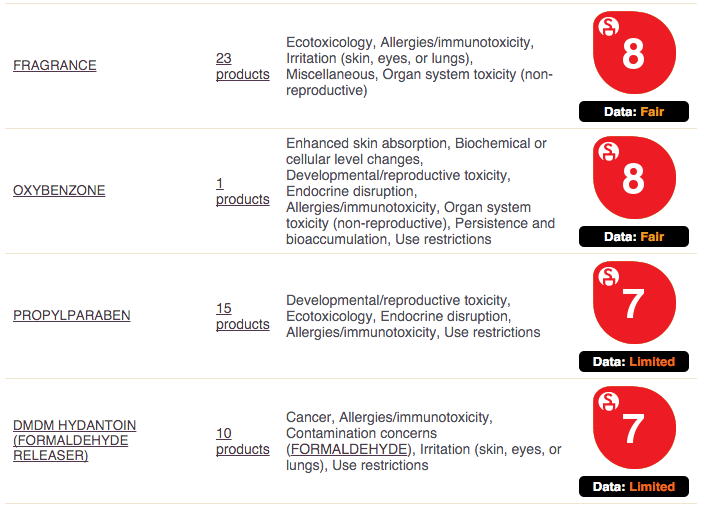 In fact, if you check out the Environmental Working Group's rating on Vaseline by Unilever, you'll see a number of ingredients that have a really HIGH rating – on a scale of 1 to 10, 9 is towards the toxic end of the scale.
Making your own lotion is SO terribly easy.. and spray moisturizer is NO different. Easy easy easy – you'll wonder WHY you ever bought lotion before.
Glycerin is a clear, syrupy liquid that is made by combining liquid and fats from vegetable oil – it has binding capabilities that allow it to draw & absorb moisture from the air which can (in turn) help skin retain moisture. Plus, it has a pretty nice rating on the EWG scale.. you can read about it here.
DIY Spray Moisturizer with Essential Oils
Ingredients:
1 – 4 oz Glass Spray Bottle (we used THESE)
1 1/2 tsp Vegetable Glycerin (we used THIS)
3 oz Distilled Water
15 drops of Essential Oil (we love Lavender but you can use Tea Tree or Gentle Baby, too)
We used Lavender and I made a second one with Gentle Baby… I love Gentle Baby for my kids, and it's great for my daughter's skin too.
Instructions:
Mix everything together and add to the spray bottle – turn gently to combine and spray on your body after a shower or when you need some extra moisturization. Refrigeration is not required – but I would suggest using Distilled water to prevent mold. These bottles are relatively small (4 oz) so you should be able to use it within a few weeks before making more.
We use Young Living Oils in our home and I will not use ANY other brand. I'm glued to our choices and want to know why? They have been around for 20 years. They own their own fields. They have a Seed to Seal pledge that means a LOT to me and you can go to their farms at any time to help with planting and harvesting. You can't do that with anyone else!
Read our last post to learn WHY we love them so much, and why we chose Young Living.
We LOVE everything about our oils and use for everything from personal health to wellness.
Thankfully Young Living makes it incredibly easy to score a wholesale discount on your oils – when you pick up their starter kit you get ALL of those oils above, and a diffuser – not to mention the opportunity to buy your oils at wholesale cost for the REST of your life.