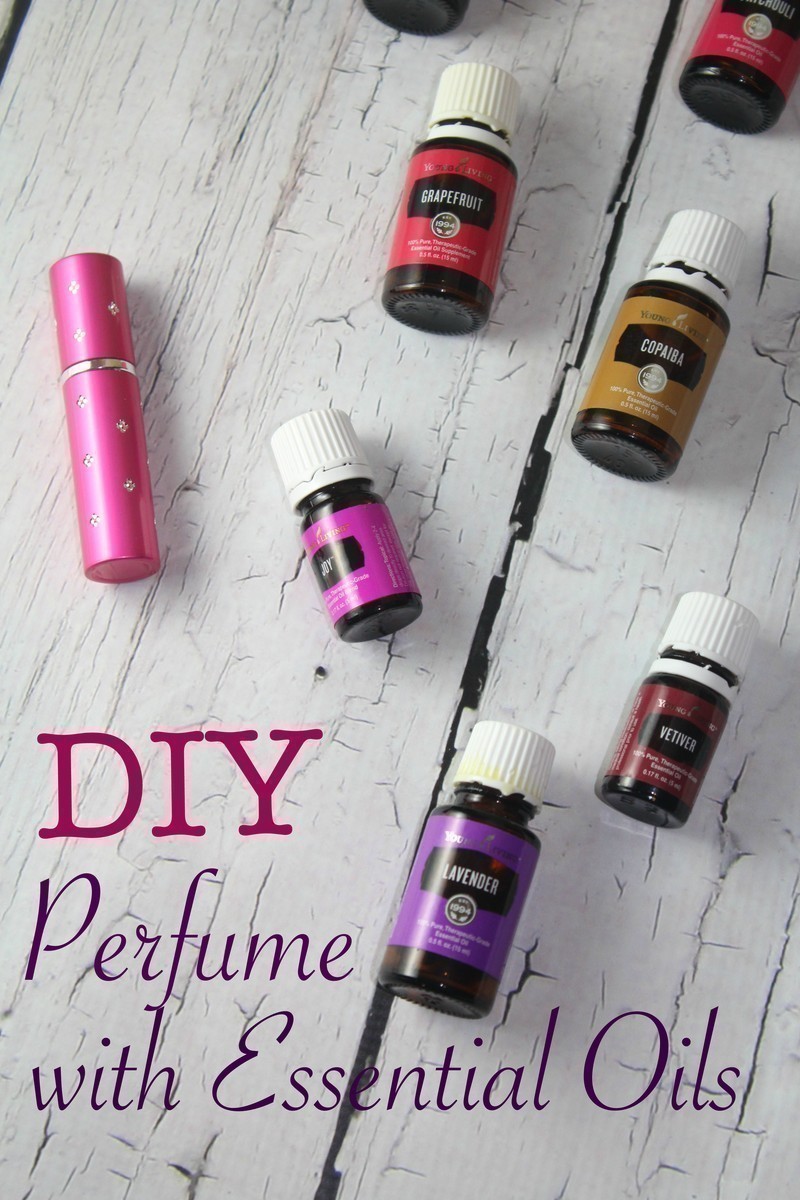 Do you wear perfume?
I usually don't buy commercial perfumes and I don't think I ever have. Aside from the Baby Soft type that we had as teenagers, I really can't tolerate them all too well – and it's not just women's but men's too. If I walk by a young teenage boy that has over-sprayed Axe, I get a really bad headache.
Not to mention I tend to turn to my husband and say "why do people overspray? Do they think it's more appealing?"
One thing I do is wear essential oils, and in some cases depending on the blend or single, it could really take the place of the more commercial perfumes. And because the really good quality essential oils are not synthetic, they don't tend to give me headaches like commercial varieties do.
Perfumes & Colognes may contain up to 95% alcohol. .. crazy to think about – since they can be so expensive.
Splash Colognes: 80% alcohol, 1-3% Essential Oils / Fragrance
Eau de Cologne: 70% alcohol, 3-5% Essential Oils / Fragrance
Eau de Toilette: 80-90% Alcohol, 4-8% Essential Oils/Fragrance
Eau de Parfum: 80-90% Alcohol, 8-15% Essential Oils/Fragrance
Perfume/Cologne: 90-95% Alcohol, 15-30% Essential Oils/Fragrance
Considering that most of these Essential Oils that are used are perfume grade, they are really overcharging for these bottles of cologne and perfume – right?
Today, synthetic oils are less costly to create, so therefore are what is used by the perfume industry. 98% of the Essential Oils produced today are for the perfume industry (so much for health benefits -right?)
Perfume grade are cut with solvents or distilled through an extraction process to save money – so they lack any health benefits. If you haven't really thought about the fragrances you wear, this information below might or might not be surprising to you –
From the EWG (Environmental Working Group):
The average fragrance product tested contained 14 secret chemicals not listed on the label. Among them are chemicals associated with hormone disruption and allergic reactions, and many substances that have not been assessed for safety in personal care products.
Fragrance secrecy is legal due to a giant loophole in the Federal Fair Packaging and Labeling Act of 1973, which requires companies to list cosmetics ingredients on the product labels but explicitly exempts fragrance. By taking advantage of this loophole, the cosmetics industry has kept the public in the dark about the ingredients in fragrance, even those that present potential health risks or build up in people's bodies. (Src)
Does it really matter that these fragrances have chemicals? Some people might say … "well, they are fine in small amounts. It's not like you are bathing in cologne, right?"
"…….. a pregnant woman's use of some fragrances and other cosmetics frequently may expose her growing fetus to diethyl phthalate (DEP), a common perfume solvent linked to abnormal development of reproductive organs in baby boys and sperm damage in adult men (Washington Toxics Coalition 2009). New research also links prenatal exposure of DEP to clinically diagnosed Attention Deficit Disorder in children" (Engel 2010) (Src)
This extends far beyond perfumes and colognes – it also includes body wash, deodorant, cleaning sprays, detergent & more.
If you opt to make your own scents, all it takes is an understanding of how the scents work together.
Top Note: The first impression of the perfume – usually light, and evaporates quite fast.
Includes: Orange, Peppermint, Sage, Lime, Lemon, Grapefruit, Eucalyptus, Tea Tree & more.
Middle Note: A very mellow fragrance that is the main scent of the perfume.
Includes Juniper, Cardamom, Black Pepper, Chamomile, Geranium, Rosemary, Palmarosa, Myrtle, Melissa & more.
Base Note: The rich and deep scent of the perfume.
Your perfume should contain one of each – Top, Middle and Base Note – so experiment to find a scent that works for you. Here are some combos you could try…
High Energy – 7 drops Grapefruit, 4 drops Ylang Ylang + top off in a 10 ml Roll On with Fractionated Coconut Oil
Sweet Summer – 3 drops Orange, 1 drop Ravintsara, 4 drops Cedarwood + top off in a 10 ml Roll On with Fractionated Coconut Oil
Musk Trio Blend – 4 drops of Lime, 3 drops Copaiba, 5 drops Lavender + top off in a 10 ml Roller Bottle with Fractionated Coconut Oil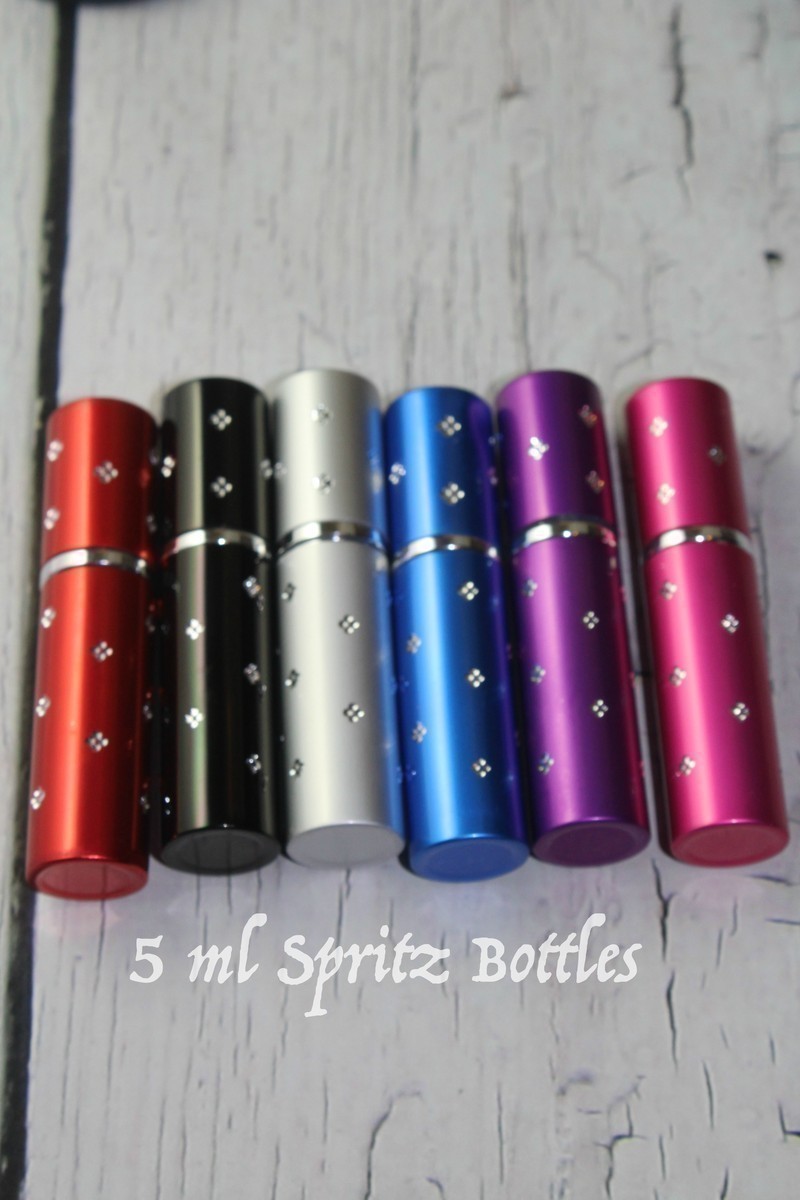 You can find Roller Bottles on Amazon, and you can also pick up these cute spritz bottles too — they have glass in the inside that slides out for you to fill them up.
If you are looking for a cologne for him … many of these oils will work for both men and women. But I would recommend Shutran for him – and do 12 drops within a 10 ml Roller Bottle with Fractionated Coconut Oil.
Even better, sometimes you can use just ONE Essential Oil without having to blend anything — Stress Away, Highest Potential, Inspiration Sandalwood, and Ylang Ylang are all great to wear as a perfume ON their OWN :)
How to Get Started with Essential Oils