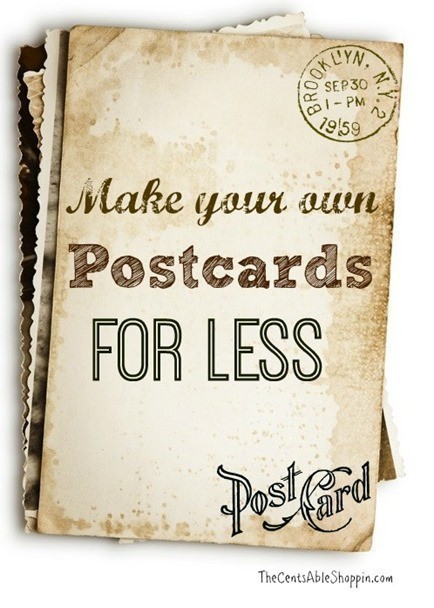 Chances are if you have kids you love to take pictures.. I know I try to take as many as I can. They don't always turn out, but I try.
When had my first, I used to make the most incredible cards to send to family. This was before I blogged so I had all kinds of time.. I did work full time but looking back, I had so much more of it compared to now.
As each child got bigger, I took less and less pictures. But my goal lately has been to 'overtake' them.. (if that is even a word?!) So I try for at least 100 – 200 each month. I get them developed in the Groovebook (far below) for $2.99 and free shipping.
Sending postcards to family with your child's picture is a fun way to show them the kids as they get bigger – fortunately there are several low-cost ways you can make your own.
Let the Post Office Help
I have posted this before, and it's such a great resource. Premium Postcard allows you to upload your image, tap in a message, choose a font & font size and fill in the recipient's address. Pay a small fee and it's on it's way in just a few days.
Make your Own
I have done this for years – simply get your 4×6 Prints at Walgreens (or any other retailer) and turn it over write a message & the recipient's address and slap on a stamp.
There is nothing against sending your own 4×6 prints through the mail as a postcard.. as long as you use a stamp. They won't be as sturdy as if you used backing but they arrive just fine.
Use Groovebook
If you are signed up for Groovebook you can use those to send postcards for even less. A Groovebook allows you to get up to 100 keepsake Photos in a nicely bound book for $2.99 (shipped) each month. It's the best invention.. the photos are uploaded from your iPhone or Android and are printed in a bound book with perforated pages. Read more by clicking through to my last post.
Use Postcard Backing
You can pick up Postcard Backing that is peel & stick.. for 10 of them you'll pay around $4. Look in your office supply store.. it's cheaper than paying shipping at an online retailer. You can peel the backing, stick to your print and send.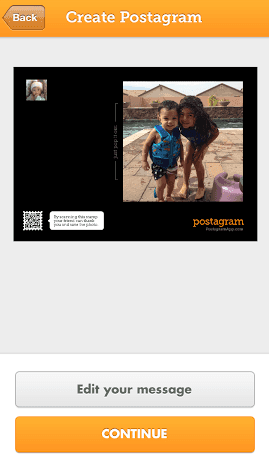 Use Postagram
You can score 3 FREE Pre-Paid Postcards with FREE Postage when you download their app…. it's neat, we have it and use it weekly.
You will be able to use your Facebook photos, Instagram Photos, or Album on your phone to send a personalized picture postcard to any person of your choice. Once you upload your picture (Facebook, Instagram or other), you hit "continue" they will let you personalize with a message prior to sending. Postage is FREE for those first 3 … and just $1 for subsequent.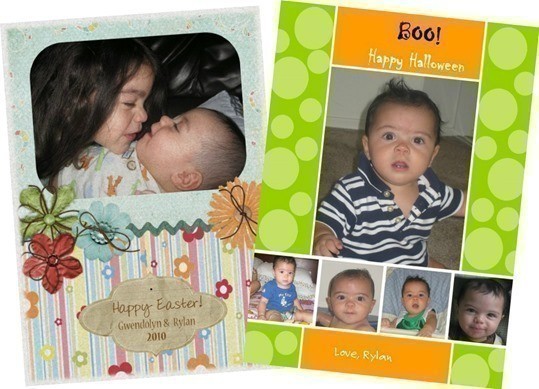 Use Microsoft Publisher
Design your own – if you have time.. this is a little more elaborate that just uploading a picture. Publisher allows you to upload pictures, and add embellishments, and paper backgrounds you may have purchased. You can then design your own card, save as a 4×6 or 5×7 and then upload to the Walgreens Photo Portal and get printed.
Related Posts: