Everyone is looking for an easy solution to help them save – stop the cycle of living paycheck to paycheck with this simple secret to being a great saver.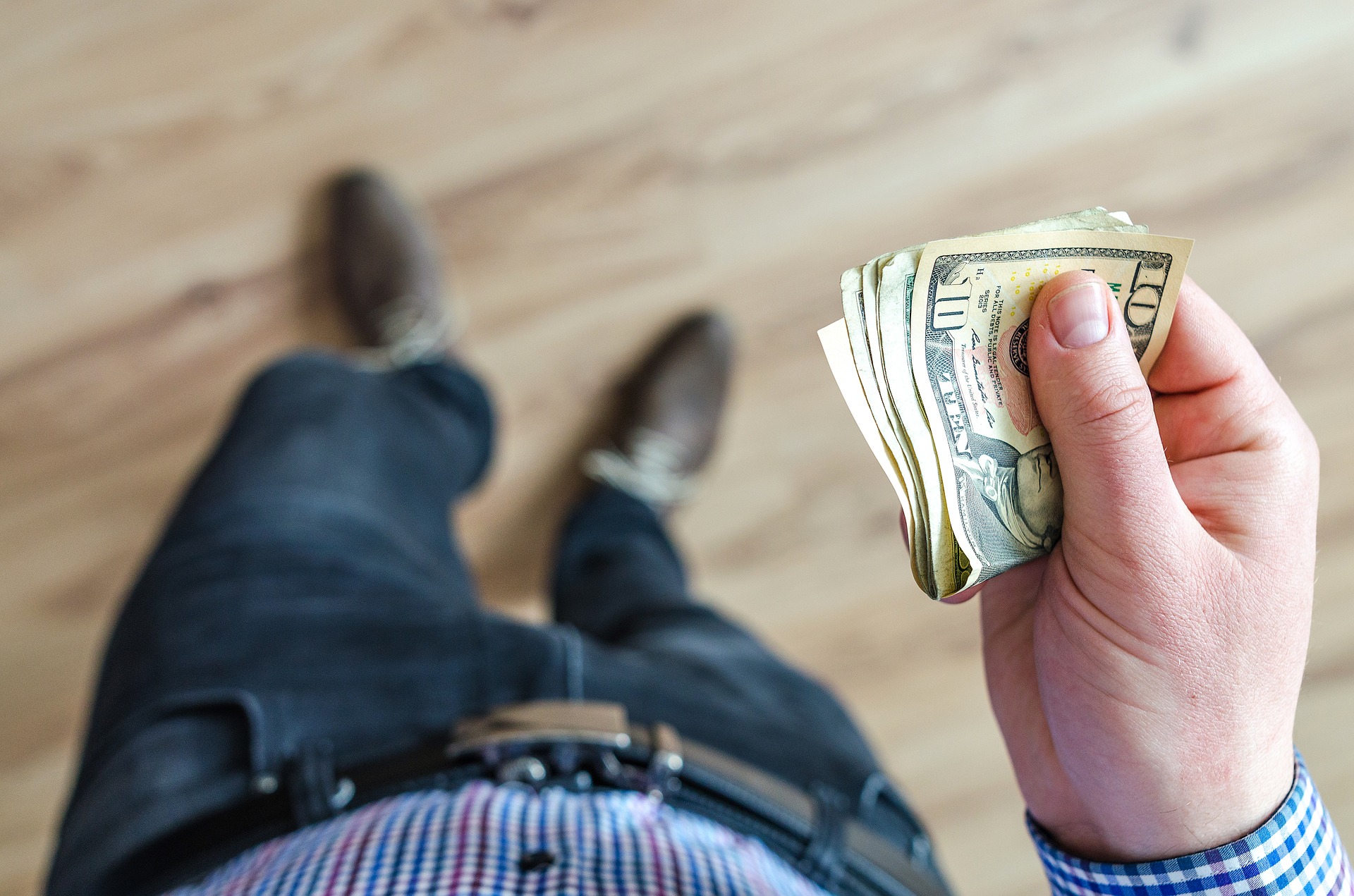 Most people know that having some sort of a cushion in your finances is important. When you have kids, it becomes even more important that you take the initiative to put away. Sometimes that means making sacrifices in some areas to make wiggle room in others.
In the end, saving money should not be a chore, it it should be something you look forward to. After all… that savings is for you – right?! Something you try really hard to work at, and something that makes you proud.
Because I have a vested interest in saving my money, I read a lot of articles to help me improve in that area. Every article is another way that inspires me to continue. If anything, those articles help me persevere, and inspire others.
The topic of saving money elicits responses that vary from:
"I can't save.. "…
Or, I don't have any money to save.
OR, You can't save if you don't have money to save…. or … "I'll start when the new year begins." or, "When I get a new job"… or "When I pay off this car I owe on.."..
When it all comes down to the basics, the action of saving money is really very simple. Believe it or not, once you automate it, it is truly effortless.
The Secret to Being a Great Saver
Being able to save money requires many different things. I'd like to say it requires a certain amount of contentment. If you are content, you won't be so easily swayed to look elsewhere. It means avoiding temptation when temptation strikes.
Saving money also requires you to think about the future.
Although many might not want to hear this…saving money also means skipping sales and clearance. For some, saving money means eating out once a month in lieu of once a week, or perhaps even growing a garden at home. Things like cooking from scratch and being a conscious consumer.
In the end, being a great saver requires some sort of sacrifice – right?
When it all comes down to the very simple basics, there is one secret to being a great saver.
You will only save when you make it an emotional priority.
Everyone knows that they need to save – some people know how much they need to put away, too. Though so few people don't feel that need to save because they have other priorities in place. Those priorities might mean gifts for others for birthdays or the holidays. It might also mean a new car when the current may be perfectly suitable
In most cases people can't even afford those other priorities – whether it be a car, new iPhone, computer or even television. In most cases, folks will finance those items or sign up for the no-interest bearing credit card.
If you had to save, there would be no doubt that you would put yourself in 1st gear to get that savings going. If the life of your spouse depended on that savings, I would hope that you made it a priority.
The problem is, most folks do make enough to save. But they have not made it an emotional priority. Making your savings an emotional priority requires being content with where you are. It means tossing aside those desires for newer, bigger, and better in order to get started on that savings venture.
Here are 4 ways you can become a great saver:
Start NOW
When we say start now … we want you to sit down now and start. That means open an account today – with any minimum. If that's means tossing $25 in that new account, then do it. Make no excuses, jump on the computer and stop and set that time to open an account.
AUTOMATE
Once you make that initial deposit, go a step further and make plans to automate that account. By linking your account and setting up a regular transaction on a bi-weekly or weekly basis, your money can feed into that account you opened. After a month or two you will forget you even established that account. Over time you will thank yourself for having made that step.
Change your Exemptions
Do you receive a large tax refund? If so, take that huge tax refund you would usually get and put it to work through the year by changing your exemptions. Then use that money you have opened up to work harder for you by putting it in your own savings.
It's easy money saved, that'll benefit your pocketbook and not the pocketbook of someone else.
Have a Savings Plan
Know what you should be saving, be consistent, and have a long term goal. If your goal is to get started and save $1,200 in one year, then commit to that. Allow that savings (whether a college fund, emergency fund or retirement account, to grow, undisturbed.
Every little bit helps – but you need to be consistent in order for your savings to grow.