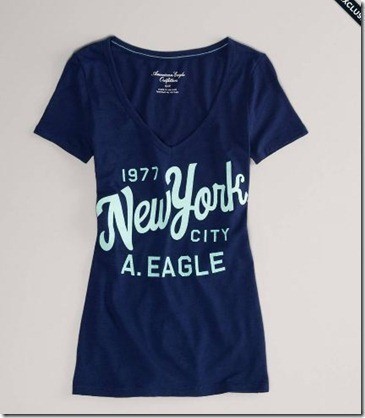 American Eagle is offering 50% off already reduced clearance + an additional 15% off with code 87255011.
The code (15%) cannot be applied to AEO "Factory", but can with regular clearance.
They have Women's Tees (just like the one above) for $5.00 after codes and discount) –and men's Graphic Long Sleeve Tees for $6 after codes as well. Even better.. if you are one of the many who has ShopRunner you can score FREE shipping as well.