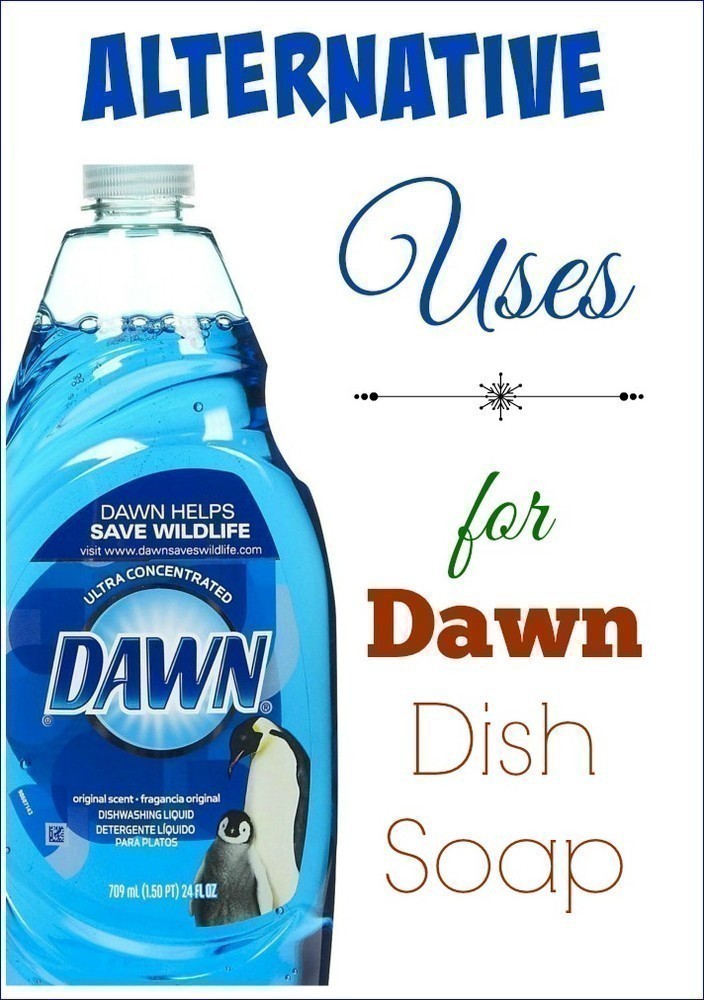 I am addicted to Dawn Dish Soap – I know that sounds like a crazy addiction but at least for me, I get more excited to coupon for Dawn, than I do for anything else.
I use it for my shower cleaner and for weeds in the yard… and last night I actually used it to wash my face because everyone was sleeping and I didn't want to wake anyone up at 2:30 a.m. using the bathroom.
You can actually replace ALL of your cleaners and use Dawn ONLY. From dishes, to weeds, to grease stains, even stripping cloth diapers, that little blue bottle is GOLD to me. I even use mine to make my own foaming hand soap and it's cheaper and more effective than actually paying for Softsoap.
Who actually pays for hand soap anyways?
Here are some of the BEST ways to use up all your Dawn – don't forget you can pick up for $.39 at Safeway this week!
Face Wash. Yes – it works, and just need a little – it's not fancy, but in pinch it works great. I know.. it's not your $$$ Garnier but for those of us who are trying to save money it's just as effective.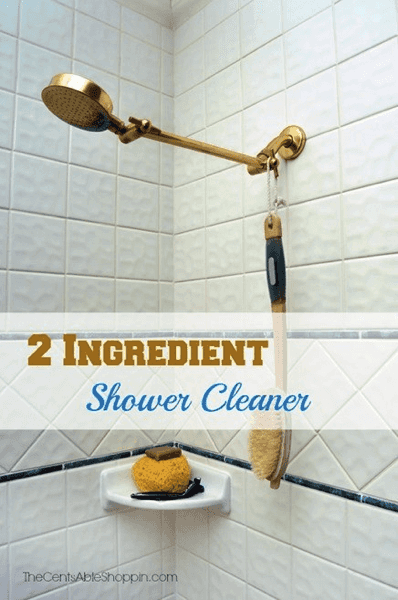 Shower Cleaner. Mix 2-4 Tbsp of Dawn Dish Soap with warm – hot vinegar, shake gently and then use to spray in your shower. No need to re-heat the mix for subsequent uses – just the day you make it .. then keep it in the shower and spray spray spray when you are getting out.
Kill Fleas. Add a few drops to your dog Shampoo to kill fleas.
Wash a Car. Mix one Tbsp. of Dawn and one gallon of water to wash your vehicle. Works just as good as the more expensive car wash solutions, and it does not hurt the protective wax.
Fleas on your Carpets. Add 1 Tablespoon of Dawn to a Spray bottle of Water, and gently shake. Spray your carpet and let dry, then vacuum to prevent fleas.
Clean your Hair Brush. Mix 1 Tablespoon of Dawn to 1 Tablespoon of Borax and 1/2 C. Water and soak your hairbrushes until clean.
Remove Grease Stains. Put a few drops on a grease stain and let sit before you wash your clothes.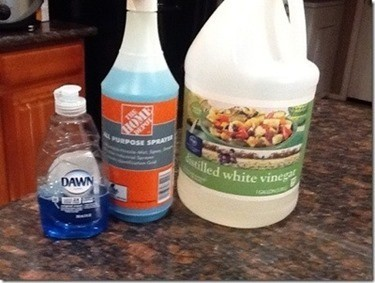 Kill Weeds. Sprinkle the weeds on your yard with Salt (table salt OR Epsom Sat). Then mix 1 Tbsp of Dawn per Gallon of Vinegar in a Spray bottle and spray your weeds on a WARM, dry day.
Hair Shampoo. If you find yourself swimming a lot in the summer you can skip the expensive pool shampoo and use Dawn to get out all of the build up from chlorine and strip your hair to it's natural state.
DIY Foaming Hand Soap. Add 1 Tbsp of Dawn to an 8 oz Foaming Pump Bottle and top with water… easier and cheaper than buying more expense varieties.

Stripping your Cloth Diapers. Just like it strips chlorine from your hair… it works great for stripping diapers. We usually strip the diapers we have (pocket diapers) once every other month. Even though you don't use a lot of detergent, you will get some amount of build up and stripping takes them back to their original form where they are better to absorbing for your kids. Just use a few drops in the wash, and wash in hot water.
… how do you use your Dawn?