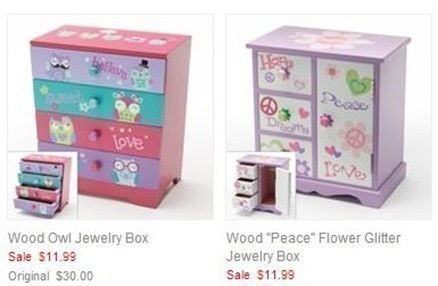 Pick up a super deal for the little girls with an inexpensive Jewelry Box from Kohl's.  My daughter has a regular wooden jewelry box almost identical (it was mine when I was little) and she uses it to keep her pendants and clip on earrings within on the top of her dresser.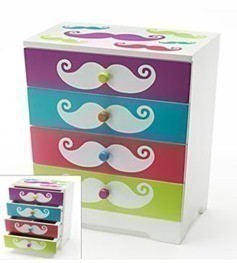 Kohl's has the Wood Peace, Owl and Mustache Jewelry Box for $11.99 (reg. $30)……….. use code CYBERSAVE and score 20% off making them $9.99 + FREE shipping.
Spend $50 and you'll score $15 in Kohl's Cash as well. Don't forget to go through Ebates for cash back on your purchase making it an even better deal.