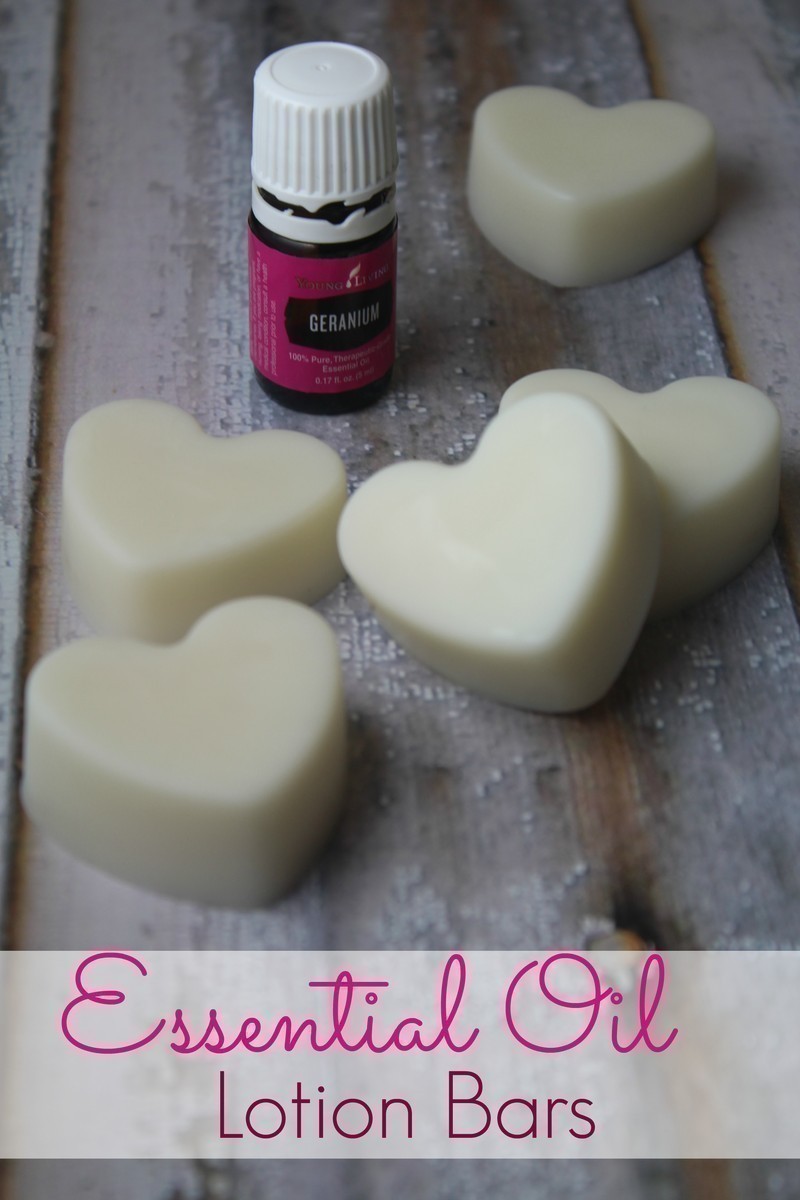 With Valentine's Day around the corner, we put together some cute Essential Oil Lotion Bars for my daughter and her friends ~ though it made quite more than we wanted, we are keeping the leftovers and bagging them up for the ladies at church this weekend.
We think they will LOVE them! My daughter thought it was a neat idea and she is so excited to take them next week to school 🙂
They are SO easy to make, and only took about 10 minutes to melt the ingredients – we poured into the mold and came back home a few hours later to having them all done!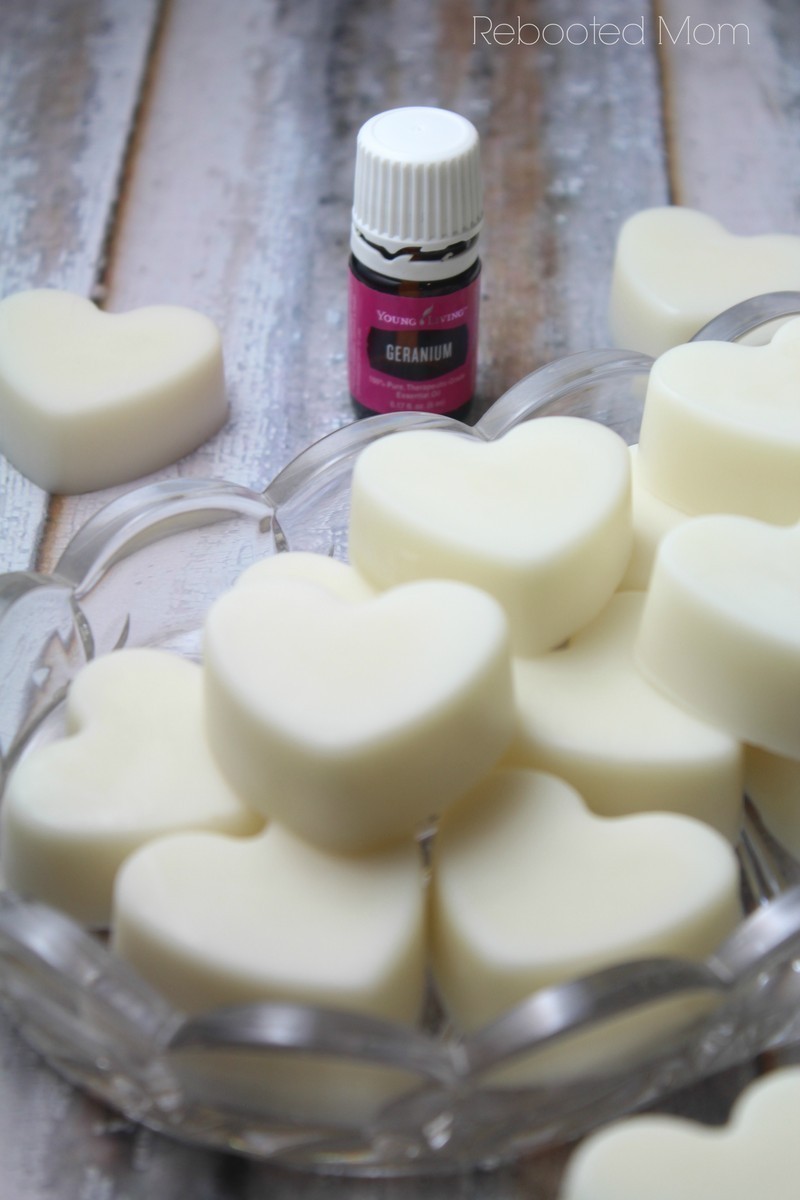 I have chosen and been with Young Living for a few years, and the reasons far surpass any other company – they are the only company that actually owns their own farms/fields, they grow their oils without pesticides, and do all of their weeding by hand. They also offer you the chance to go plant AND harvest at their farms, too. I don't know of any other company that does all that.
We picked Geranium because it has an uplifting, calming, flowery scent and we thought it was perfect for Valentine's! It's also great for the skin, and for circulatory and nervous system support.
You could also use Ylang Ylang -or, even Lavender, too!
Essential Oil Lotion Bars – Makes 24 Large and 5-6 Smaller
You'll want to have these items on hand:
To make, just use a double broiler OR, glass Pyrex Measuring cup set inside a pan of water with 1-2″ of water on the stove, add Coconut Oil and Beeswax Pellets.
Turn on low heat and once it melts, add the Shea Butter (don't heat the Shea for too long because it can become really grainy once it cools). Once all items are melted, then take off the stove (carefully – it's hot!) and let it sit for 5 minutes. Then add 25 drops of Geranium Essential Oil (Ylang Ylang would be great, too!)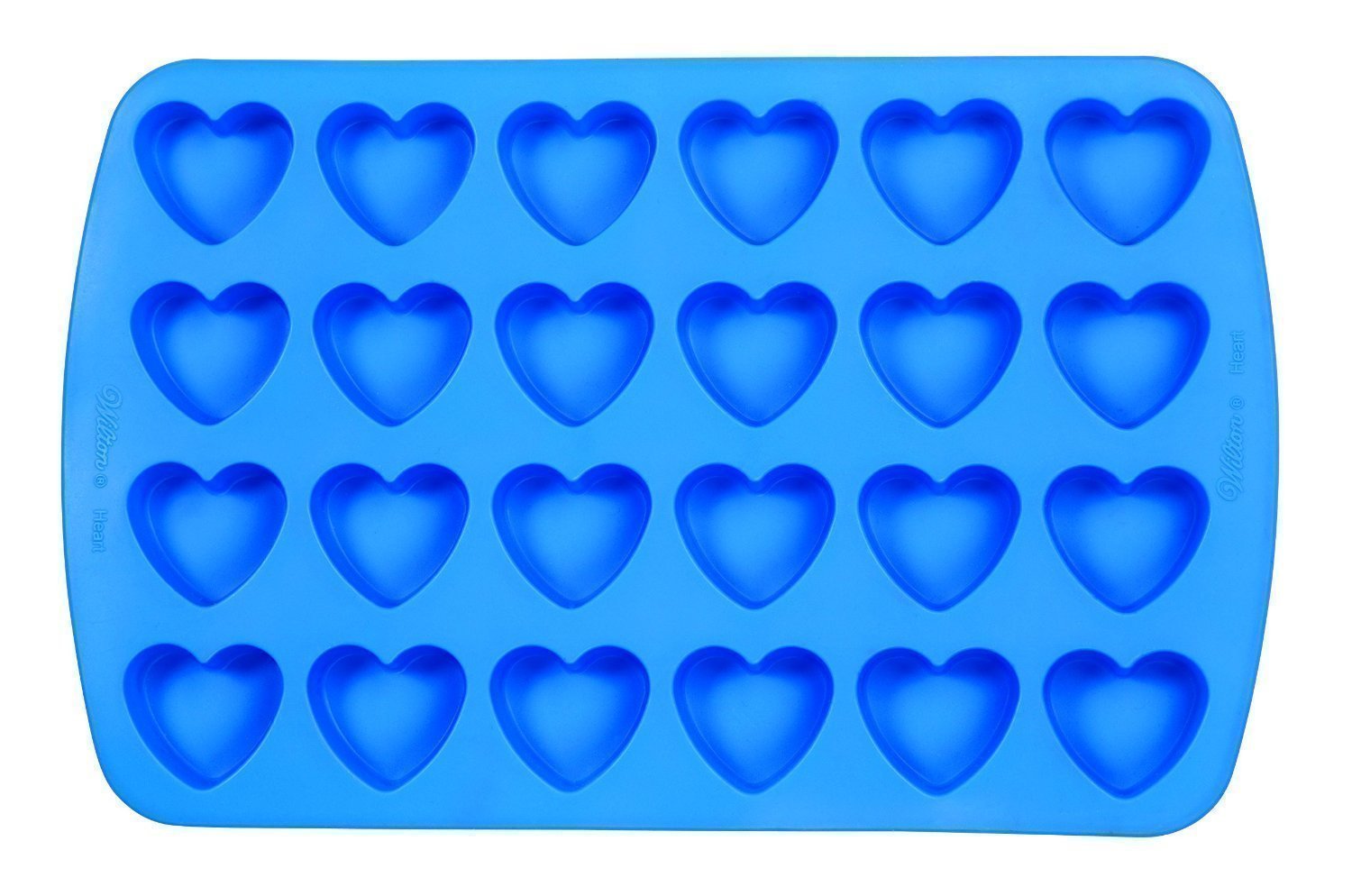 Pour into a Silicone Heart Mold (this is the one we used…) .. you will want to be careful while you pour but you will ALSO need to be fast too because the mixture will be cooling too! You will probably have enough to fill the mold AND enough to make 5-6 more – we had a smaller Silicone Mold we picked up at Target with smaller hearts on it that we used for the extra.
Let them sit 4-5 hours on the counter – they will harden on their own!
Give them as gifts, and wrap them in a cute bag with ribbon – just know that they are lotion bars – so they will gradually get soft when handled – that's the intent! Here in Arizona you probably don't want to leave them sitting in your purse in the car, or in the car at all.
You can put them in a decorative glass jar in a guest bedroom and allow guests to take one as they need when they come over.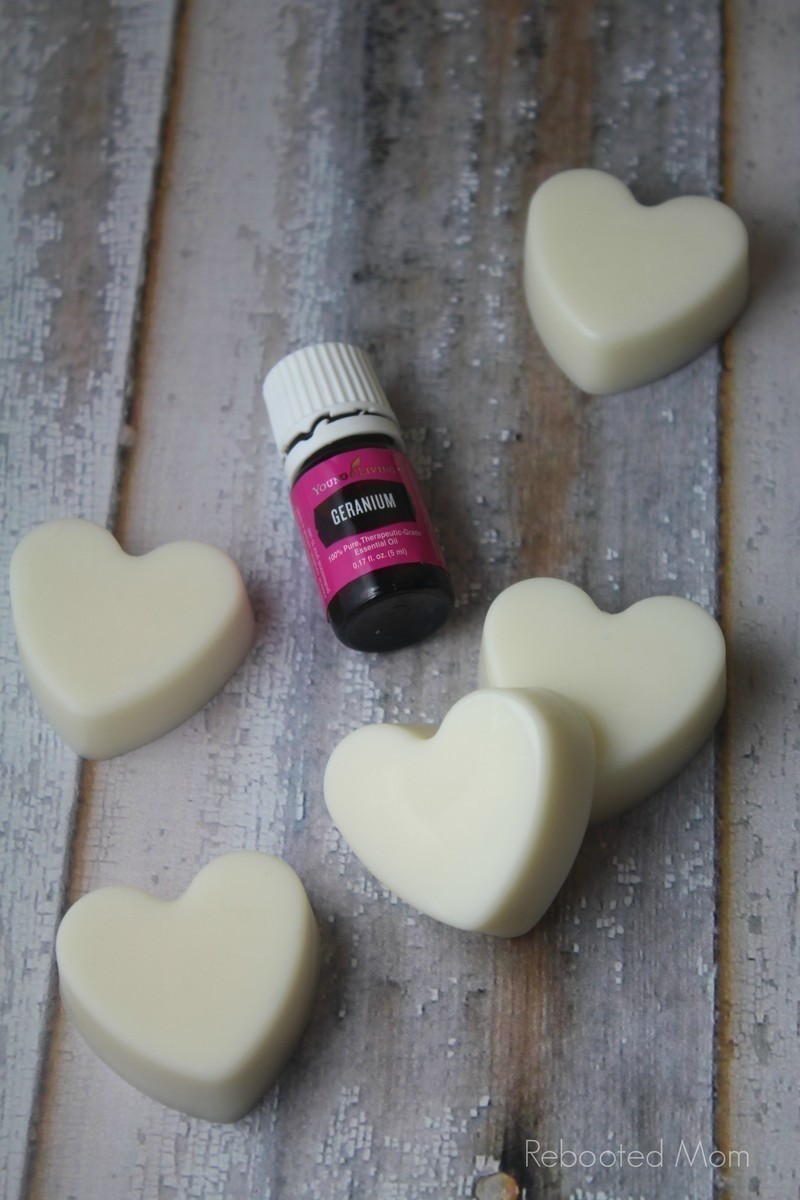 If you sign up for a Premium Starter Kit you will get everything you need to start using the oils right away, 10% off the starter kit – and $40 in freebies from me, too!
The kit comes with 11 full size bottles of some of the most popular oils… You will also get a Dew Drop Diffuser, NingXia Red Juice, and wholesale membership with 24% off future orders, $20 in reference materials and more.
The kit is valued at $300 – but you will pay as low as $144 for the kit pictured above after the monthly promo discount, PLUS score $40 in BONUS items (that come directly from ME this month!)
The $40 in bonus items I will send you include:
$20 Amazon Gift Card
Educational Reference Materials
Free Email Course that takes you on an introductory of Essential Oils and how to use them
Access to our Members Only Group where you can score support from thousands of others on the same oily journey as you
Head here to read more about why WE picked Young Living, & how you can get started, too!
Related Posts: