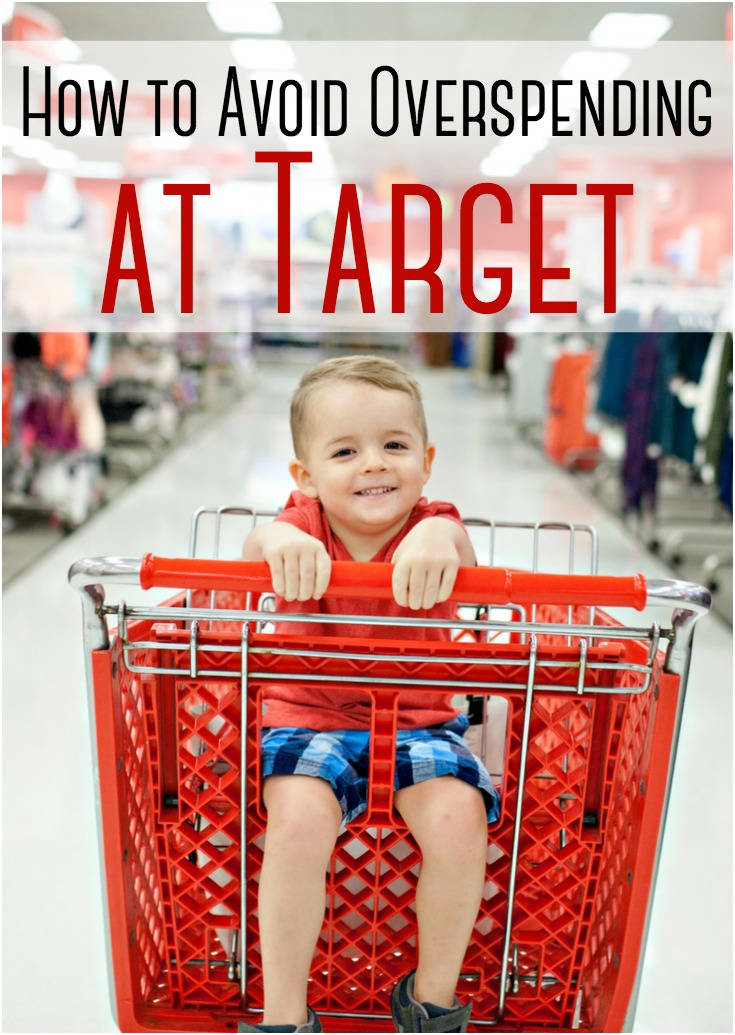 Almost everyone will agree that very few people can enter stores like Target or Costco and come out with just a single item or two. I get it — you need toothpaste. And your kids are begging for popcorn.
All of a sudden you find yourself at Target.
You pull into the Target Cafe to grab your kids a popcorn, and head over to the toothpaste. Somehow, along the way, you get distracted by the Dollar Spot… and before you know it, you are surfing the end caps in the home department. Your cartwheel app shows that accessories are an additional 20% off, so you jump at the opportunity to save.
Before you know it, you find yourself in the women's clothing section with a full cart of clearance finds, snacks, Dollar Spot goodies, and a few pairs of shoes for the kids.
Costco isn't much different, it's just a larger store with a different layout and colors, with food samples scattered throughout. Oh – lets not forget the inexpensive food at the checkouts, too.
I think most of us can agree that we have binged shopped these stores – it's all too easy to run in to grab something and come out over an hour or two later with $50 – $500 in merchandise. It's all too easy to buy into a trend of something that is beautifully showcased on an end display. After all, farmhouse decor is pretty popular indeed.
Target definitely knows their customers – they know it's hard for people to pass up a bargain, and that is why they created the cartwheel app and Target RED card. Though those opportunities do provide a means for people to save, they also perpetuate you to spend more (in many cases, without you even realizing you are doing so.)
So how do you stop impulse shopping and work on spending less at these places? It's easy to say that you are going to spend less, but it's even more difficult to put yourself to the test of avoiding a trip altogether. Here are a few ways that you can challenge yourself to spend less.
Avoid Going Altogether
I know.. I know you are probably like "but.. come on – this is ridiculous". I agree — it is definitely extreme, but if you can't control your impulse to go to Target or make a budget for your next trip, then you need to avoid going altogether. Shopping there less (or, not at all) is extreme but is one of the best ways to say "no" to the Dollar Spot and all those fabulous cartwheel deals you might see pass across your mobile device.
Do you need shampoo? Toilet paper? Food? Believe it or not, Target isn't the only store to offer those items – instead of running into your temptation store, find another way to pick those items up even if it means stopping by a grocery or drugstore.
I know that the cartwheel and RED card discount might afford you some generous savings, but if you are picking up 15-20 unnecessary items then it's worth skipping out on that savings. I have Amazon Prime and combined with periodic savings at Vitacost, I am able to do much of my household shopping for healthy items online without even having to leave my house.
And I don't have to feel regretful for the unnecessary items I brought home.
Ask your Spouse to Go
Every marriage has a spendier spouse – in some cases it's the women, but it can also be the men, too. In our marriage, my husband is the spendier spouse – so if we have to make a trip to Target, I can volunteer myself to go. I usually try to find another store to go to, but if it can't possibly be purchased elsewhere I'll reluctantly go.
If you are married and you have a spouse who loves to shop less than you do, ask them to go to the store for a few things. It's certainly a safer option and better way for you to keep more money in your pocket.
Take cash
Shopping with cash is one of the best ways to control your spending – it helps me tremendously when I shop at Costco. Determine what you need and calculate your potential total before going; then take that amount, in cash, and forego the RED card discount in favor of learning how to shop for the items you need and not additional unnecessary purchases.
I know it's hard for some people to wrap their head around the potential 5% RED card savings, but think about it this way… if Target knew that you could control your impulse purchases, they wouldn't offer the RED card to begin with. The RED card is a wonderful marketing ploy to help you justify leaving the cash at home. That RED card isn't, and never was, designed to help you keep more money in your pocket.
Determine why you are shopping
Your trip to Target (or, Costco) might be for the common detergent, toothpaste, etc. – but for many people it's much deeper than that. A good majority of people have a deeper reason for spending as much as they do.
Some people shop at Target to resolve their boredom from being at home. Others go because Target makes them feel wonderful — the popcorn, the coffee, the opportunity to grab that deal they want so bad… Many shop because it helps them fulfill a void in their life that they can't fulfill with other means – insecurity, unhappiness, etc. I've heard people say that shopping is their retail therapy – and for many I know that is probably very true.
None of those reasons has to be bad, but it's important to recognize why you are shopping there so much and learning how to shop less (and be happy with less) if needed.
Delay that gratification
If you find yourself struggling to stick to a change in shopping habits or a more defined budget, it might help you to look ahead and ask yourself how you will use that item a week, month, or year from now.
Is that cheap Dollar Spot item going to be thrown on the floor of the car? Are the toys that you are picking up for the kids going to be tossed in the bottom of the toy box a week later? I always give myself at least 24-48 hours to think about that purchase I have the urge to buy – and in most cases, the time passes and I realize that it's not a life necessity (and therefore helps me keep money in my pocket).
I'll agree that for most people, Target is definitely one of the most challenging stores to fight the temptation to overspend. As much as I don't have the urge to shop there, I can't name a single friend who doesn't love everything the store has to offer. It is possible, though, to learn how to shop less and curb your spending at that store to give yourself more wiggle room in your budget to putting away in your child's college fund, your emergency fund, or to payoff existing debt.
When tempted to shop and overspend, it's always best to think of your situation long term:
That's money you could be putting towards your debt repayment.
That is money that could be working for your family in an emergency fund.
That is also money that you could be using to fund your child's college fund, should they decide to pursue college.
Thinking ahead can be very challenging, but it's almost essential to differentiate between needs and wants, so that you can later on, you can have the freedom to do what you want.