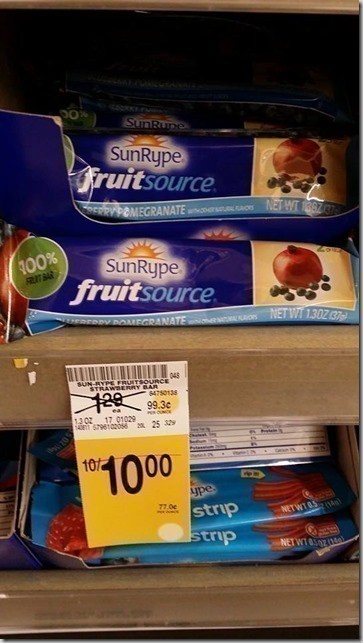 You can score inexpensive SunRype Fruit Bars at Safeway this week with the Tony Tantillo Coupon Book that you may find in some stores – they are usually located in the produce aisle. If you can't find the book the same coupons are available to print here.
The SunRype Single FruitSource Bars are just $1.00 each this week at Safeway. … just $.50 after coupon.
The coupon specifies "do not double" – mine did double but your experience may vary.