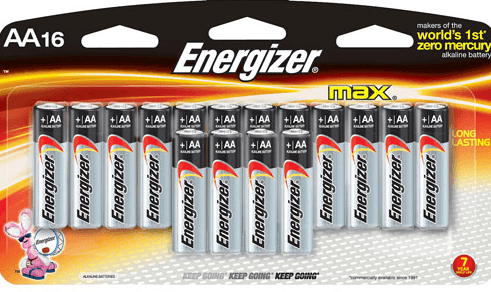 Grab your Energizer Coupons; if you shop at Lowe's the coupons for Energizer work in conjunction with a rebate for $5 back when you spend $10 on Energizer Batteries. You can use coupons at Lowe's.
$1.00/1 Energizer Batteries or Flashlight – 7-13-14 SS (exp 08/09/14)
$0.50/1 Energizer Batteries or Flashlight – 6-29-14 SS (exp 09/06/14)
1. Purchase $10 or more of any Energizer® batteries or flashlights at a Lowe's Home Improvement Warehouse between 06/15/2014 and 08/16/2014. Requests must be postmarked by 09/15/2014. – Claims postmarked after this date will not be honored.
2. Limit two Gift Cards per household.
3. Please allow 6-8 weeks for processing. If you do not receive your rebate after 8 weeks visit www.lowes.com/rebates, or you may call 1- 877- 204 -1223.
4. Please keep a copy of all materials submitted for your records.
5. Mail this completed certificate along with a photocopy of your cash register receipt.
The promotion can also be done & submitted online.