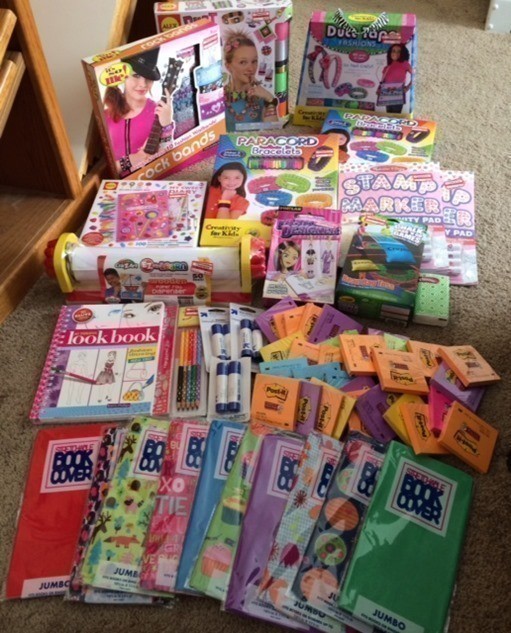 If you haven't been to Target just yet, many school supplies are now at 90% off – they may not be marked but they are ringing at 90% at many stores.
Christine shared her trip from today-  it looks like she got some great deals!
School supplies were 90% even though they were not marked!  I got Post it notes for .10 each, two pack up and up glue sticks for .03 per pack, book covers for .09 each etc.  There were  also folders and notebooks for .09 each.   The craft section of Target had a bunch of items for 70% off starting at $1.48 in price!  I spent $50 and saved $141.82!
thanks for sharing, Christine!