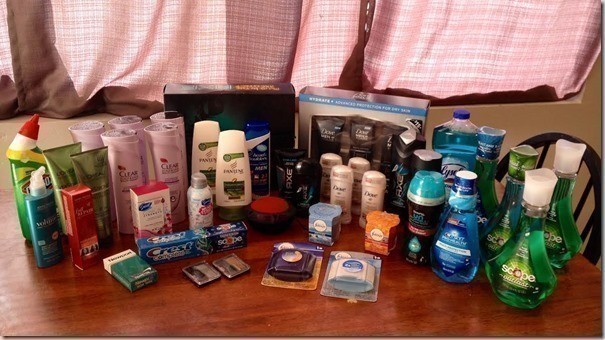 This is your daily reminder — Head over and enter to win your shopping list with a new Fry's Instant Win Game that started for the Mega.
Carina actually won … and score all of this FREE  – pictured above. What a great way to get back in the coupon groove!
I actually won $50, woohoo!!! I matched up my coupons with close out and clearance items and got all of this for free!!! Couldn't have been better timing….I was financially wiped out from Christmas and was having major couponing withdrawals!
You can enter daily to win $50 – towards your next trip. Get started here, and pick 5 items, submit to see if you are a winner.  Play daily through January 15th – you'll have to let me know if you win!
thanks, Carina!