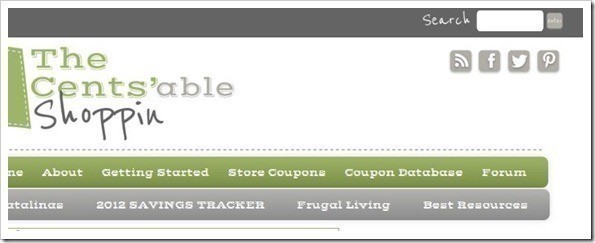 You may have noticed – we have some changes!  The last month we have been working on a new design for the site to make it easier for you to find things.
We took the items off the right hand side and put them in drop down menus at the top.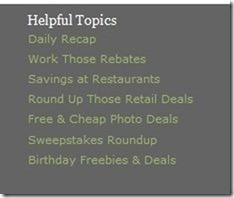 You'll find the grocery store matchups under "Store Coupons" up at the top of the blog.
The search box is at the very top right of the blog, and the resources (Restaurant Round Up, Retail Round Up, Sweepstakes Round Up) are at the bottom in the lower left corner.
As always, I'm sure it'll take some time to adjust – we have more adjustments to make, font size a bit bigger, hopefully it makes it easier for you to navigate.