You can get a great deal on All You Magazine, when you pick up a 3-issue subscription + a FREE Savings Book for just $5.00 – the offer is one of the best we have seen yet, and is valid for a limited time only.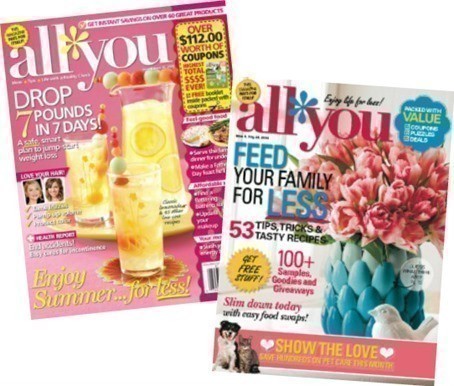 The Magazine runs $2.79 at Walmart regular price – and a one-year subscription is normally upwards of $12-$15 – depending on the sale they are having.
This offer will allow you to try out the magazine – but also score on the Savings Book as well – which holds coupons valid through December of 2014.