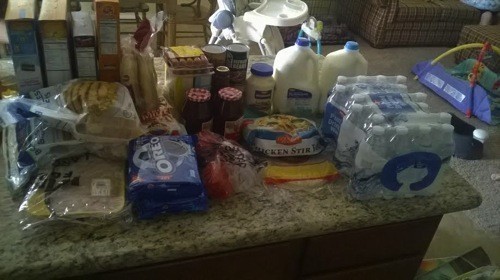 Earlier this week many of you let me know that you scored some pretty amazing WinCo coupons – by mail… FREE Milk, a $10 off $50, FREE Oreos & more.
I am not sure if this was targeted to specific areas of the East Valley, but if you got the coupons Lianna let me know she puts hers to use. She wanted to share her trip so that others can know you can pick up great deals without spending a ton (as long as you do some pre-planning!)
She said:
Hey!!!! just left WinCo. 2 gallons of milk, 2 packs of Oreos, 2 family sized honey nut cherrios, 24 pack of water, 2 large jars of jam, 2 boxes of cheese nips, 2 boxes of motts fruit snacks, 10.5 pounds of chicken breast, 1 box of chocolate chex, a pack of tortillas, 4 cans of beans, a chicken stir fry frozen family size dinner, pack of hot dogs, a jar of mayo, 3 red bell peppers, pack of hot dog buns grand total $38.98!!!!
****Disclaimer*** the free coupons for Oreos, honey nut cherrios, and milk are one per customer so my husband did one set of them and I did the other as they sent us 2 sets of the coupons. We love WinCo!!!!!