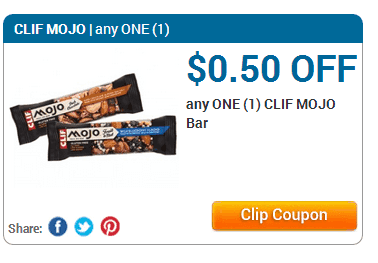 Grab a new coupon for $.50 off Clif Mojo Bars -  you can use this one at Fry's to score Bars for cheap or FREE.
You can print two of the coupon – it is a Do not Double, but Fry's will double up to $1.00; the Bars are priced $1 – $1.25 in store (your store may vary). After coupon you can score them for $.25 or less.
Trying to find an item on sale? Simply type the name or brand of the item and hit search. If the item is on sale, the results will showcase the item on sale, the store it is on sale at, and the date of the sale along with coupons that can be applied.