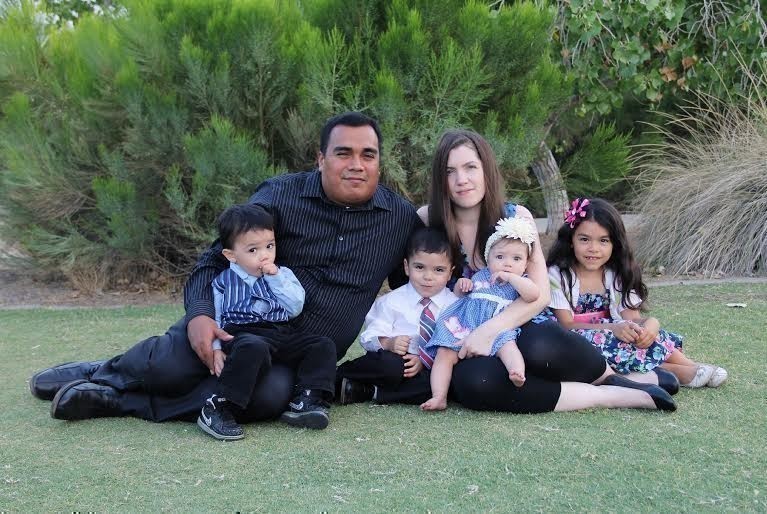 I'm Sheryl, the person behind The CentsAble Shoppin.
Thanks for visiting my site – if you found your way to this page, I'm humbled that you stayed long enough to read more about my family and I. With the sheer number of frugal blog sites available on the internet, it truly means a lot to me that you have landed here on mine.
If you decide to stay with us, here is a little more about me, and what you will find on my site.
I'm a local blog, not national. I never wanted to be a national blog; having read blog when I first started couponing, I appreciated local blogs much more – I'm in the Phoenix area, so I will post about stores in my area. Though if you are outside of this area, I do have a few resources for stores outside of this area as well.
I love my family, and I love saving money. I think coupons play a huge part in making headroom in your budget. I also believe you can get carried away with coupons too! Because I am a mom of FOUR children, my time is also important ~ I will post the best deals that I would do myself, but I also think that there is a huge benefit to warehouse shopping and finding other avenues such as the $.99 store, too.
I'm a mom of 4, and wife to 1. I LOVE deals, but remember: I have kids too. And they need me … often. As much as I'd love to post every amazing deal, I just can't do it.
You are an important part of my site – we work hard to help you save. I have several great helpers that work every day of the week to help in areas that I can't reach myself. My greatest joy comes from reading positive emails that come my way – they are few and far between, but they are appreciated.
Some other random facts:
I started couponing in 2007; I started my blog in 2009. I previously worked in Army recruiting……. I love what I did! I gave high school students valid career guidance that helped guide them after graduation.
I have been married for almost 15 years. We have FOUR kids - Wendy is 9, Rylan is 6, Easton is 4, and Eliora is 2.
I am originally from a rural farm town in Minnesota. I have a love/hate relationship with cold weather and snow. I visit up there often.
I am prior service Military and served in the Active duty capacity in Fort Huachuca, AZ and Fort Gordon, GA. I met my husband in the military. He still serves, and am a firm believer that everyone should serve at least one enlistment. It gave me a great start and we have been fortunate to have the opportunity to support David, who still serves.
I do not like to shop; in fact I have to be forced to purchase clothing. I'm not sure why, but I do not like spending money on myself.

Legal Information:
Read the Privacy Policy and Disclosure to find out how I use information on this site and how we use affiliate links within our posts.
Contact us:
To get in touch with us, please fill out the form HERE – you can also leave a comment on a deal that has already been posted and we will respond there as well. You can find me on Facebook, Twitter, Pinterest, Instagram and Google +.