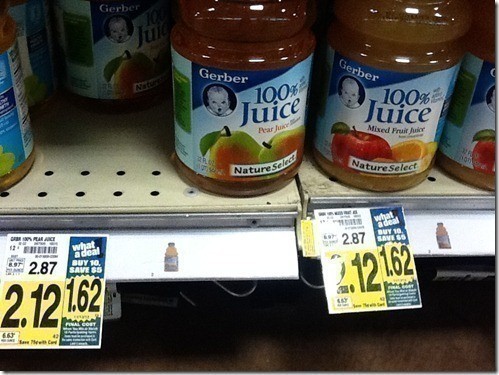 Great deal on Juice for your kiddos. The 100% Gerber Juice is also on the Mega….. we have a coupon for $2/3.
Gerber Juice $1.62 wyb 10
$2/3 Gerber Juice
= $.95 ea. wyb 3
I'm not sure if I'd ever, ever pay $2.87 (does anyone?) but $.95 is a little better on the wallet.  This and more, in the Fry's Matchups for this week.