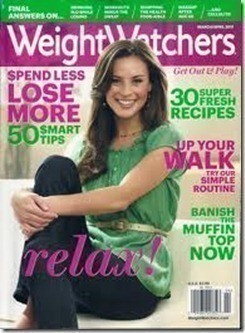 If you're looking to get back in shape…or, you need some fresh new recipes for the kitchen, this is for you 😉
Grab a 1 year subscription to Weight Watchers Magazinefor $4.50 – only today  with code CENTSABLE at checkout.
Each year comes with 6 issues –you can buy up to 3 years.. 
Weight Watchers Magazine delivers smart advice that can help you succeed with your weight loss plan, and feel great about yourself.
The magazine is edited for women committed to change and seeking a healthy lifestyle. It delivers advice on health, fitness, fashion, beauty and food.
Code CENTSABLE will take 20% off any other magazines that you might want to grab as well.