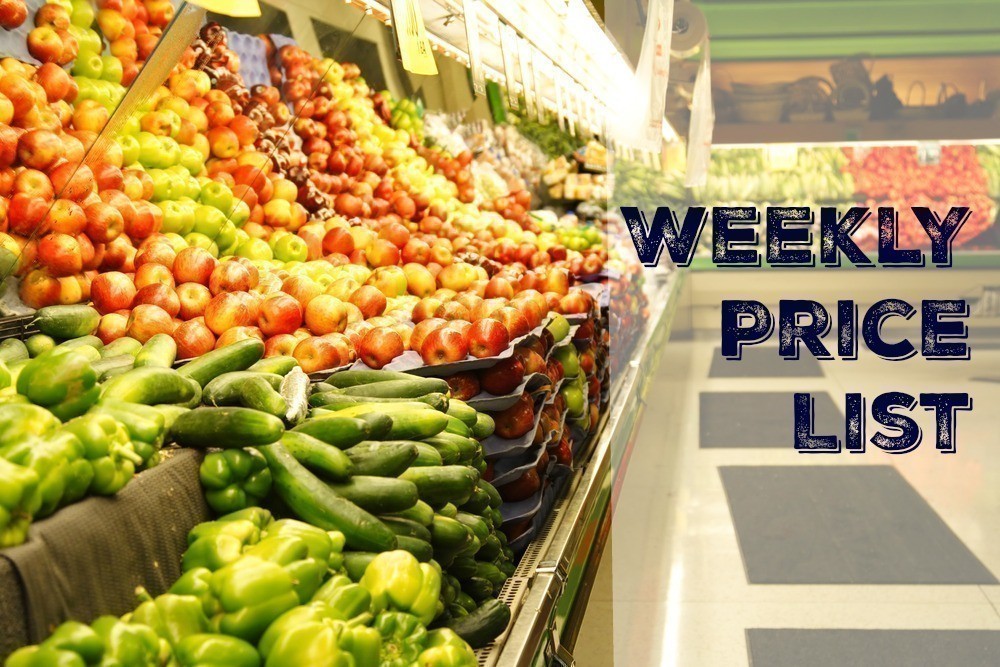 Over the last few years, we have made it relatively easy for you to price match produce, meat, bread, eggs and milk through our Weekly Price List on the blog. Our intention was to help you streamline your grocery purchases to make it relatively easy to capture the best deals in those 5 areas in any given week by going to one store (Walmart) to gather those items.
Last week, we announced that Walmart will discontinue price matching at over 500 stores Nationwide. In response to their decision, we opted to discontinue the weekly price list on our site, simply because we cannot provide a price list if a chain is not willing to match prices across the board.
Since then, we have received numerous emails ~ not only are readers unhappy with the decision, many seemingly are not understanding why we have chosen to take this route. The choice to discontinue the list was not an easy decision – but WAS necessary.
1. Over 500 stores will discontinue price matching across the U.S. While your store might continue, not "all" stores will. Doing a price list will create confusion from people who might think that Walmart still does price match. Although we have mentioned that they will stop price matching, some people may continue to push the envelope AND price match, leaving us in the hot seat with Walmart after Walmart has already announced their intentions.
2. We realize that some stores will price match – however, it is certainly not all. If 1-2 stores continued to price match and 450 do not, then it's not a wise use of our time. We're not putting this list together for "your store", it's simply not feasible.
3. The intention of the list is for price matching. In the end, that is the ONLY reason we took the hours each week to put it together. Lots of things are nice to "have", but unless they are willing to price match across the board, we're not doing a price match list just because it's "nice to have". There is a purpose behind the list.
Unfortunately, no matter how many times we communicate that we aren't doing a price match list, there are always going to be those who may not fully realize why we have made that decision. It's those few that will go to the store, expect to price match, then be informed of the changes. Although not everyone will have read this post or or last post with the intention to end the price list, the blame will get placed back on us for continuing to do something that wasn't universal for every store.
As a local business who also needs to respect the business choices of another, much larger business, we respect their choice. And it is our responsibility to allow them to move on with their decision. To continue to post a price match list implies that we aren't in full agreement with their decision and can allow Walmart to reach out to us, as a partner, and pursue actions. After blogging for 7 years, we have had several experiences where, when people don't get the result they want, it's the blog that's the cause — not their inability to keep abreast of changes (ie. telling a store that "this blog said so, or, a deal expiring that they couldn't take advantage of).
While we understand that this might be an inconvenient decision for you, and hard to adjust, it is our decision. The price list takes several hours to put together each week – our time is important, and unless it can be something that is used by all universally, then there is no intention to continue that list.
We are truly sorry for the inconvenience this might have caused in your life ~ however, if you are truly upset about the decision, then taking your feelings to Walmart might be a better choice. They have opted to make this decision because they feel that allowing price matching is not going to be benefit their business long term, and up until now, many may have taken advantage of the matching in ways that weren't intended.
Will they lose business? Not a bit – they are thriving and they will continue to thrive (just like Fry's has thrived after removing double coupons). This decision is a great opportunity to step back, move on, and find other ways to save.