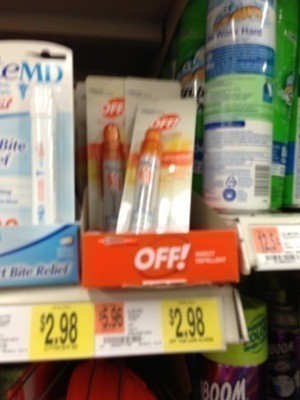 This is a regional coupon, so unless you got it you may or may not be able to do the deal. I picked it up in a trade –
Walmart has the OFF! Personal Repellent Sticks for $2.98 – the 5/19 Smartsource has a $4/2 OFF! Products, and expires 7/29. If you have it, pick them up for $.99.
OFF! Insect Repellent Sticks $2.98
$4/2 OFF Products, 5/19 SS (x 7/29)
= $.98 ea. wyb 2

They are in the same aisle as the Ant bait, and Roach spray squashed in the shelf between other items.