>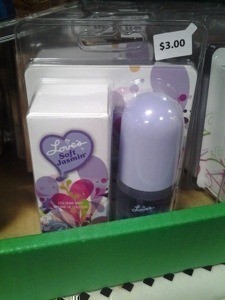 This might be a great stocking stuffer. My Walmart has Love's Baby Soft Gift Sets for $3.00 (they are small, in the Christmas aisle).
Some regions got a coupon for $2/1 Dana Fragrance in the 12/2 SS (I don't think we got this in Arizona because I don't have it). Love's is a Dana Fragrance, and the back of the gift set even shows "Dana Fragrance" as the manufacturer.
You can also get a $2/1 printable here on their site if you take a survey; though I'm not sure of the restrictions, I haven't yet printed. In any case, after the insert coupon you can grab them for just $1.00.