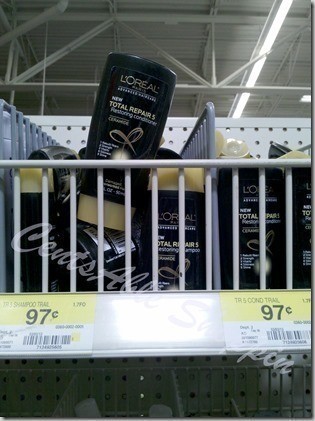 Here's a great deal you can pick up at Walmart. If your Walmart carries the L'Oreal Advanced Haircare in trial size for $.97 you can score them free or, possibly with a nice moneymaker.
L'Oreal Advanced Haircare $.97 ea. (Trial)
$2/1 L'Oreal Advanced Haircare Shampoo or Conditioner 2/17 RP (x 4/13)
$1/1 L'Oreal Advanced Haircare 2/17 RP (x 4/13)
= FREE + Moneymaker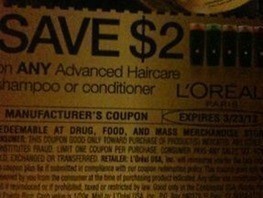 Coupons do not exclude trial size, and will lend way to free or better than free hair care.
The coupon will depend on your region; for some regions, the coupon is $2/1 L'Oreal Advanced Treatment (which you cannot use), in others it is "Haircare" – and in some, it's only $1/1.
You can use a clipping service (recommend The Coupon Clippers or Coupons by Dede) to purchase these if you plan on doing the deal, though I would check your Walmart first to ensure yours has them in stock. Tiffany is in Texas.
(Thanks, Tiffany!)