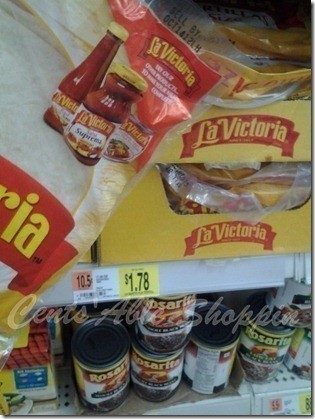 Last weekend's inserts can yield some cheap tortillas for you at Walmart. Tortillas freeze very well – so easy to stockpile.
The 8 pk of Burrito (Large) or 8 pk of Whole Wheat Soft Flour Tortillas are $1.78.
La Victoria Tortillas $1.78 (8 ct)
$1.00/1 La Victoria Tortillas from SS 1/6 (exp 3/3)
= $.78 ea.
They are not located by the regular tortillas, but in the Hispanic aisle next to the Ortega taco sauce.