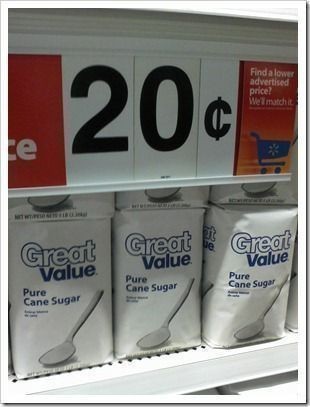 Funny Friday – begins today.
Every Friday I'll post a funny picture that relates to our couponing and deal-seeking adventures. I was in Wal Mart this morning and found this absolutely hilarious. The shelf said $2.87 but the tag said 20¢ – I can sure drink me a lot of sweet tea on the Freap for two dimes

I didn't try to purchase, as I have had no debit card for 3 weeks – and my "cash budget" for 3 weeks has been appropriated, so I'm cash-less until my bank remembers to send me my card…I do have to wonder if they would have honored their mistake!