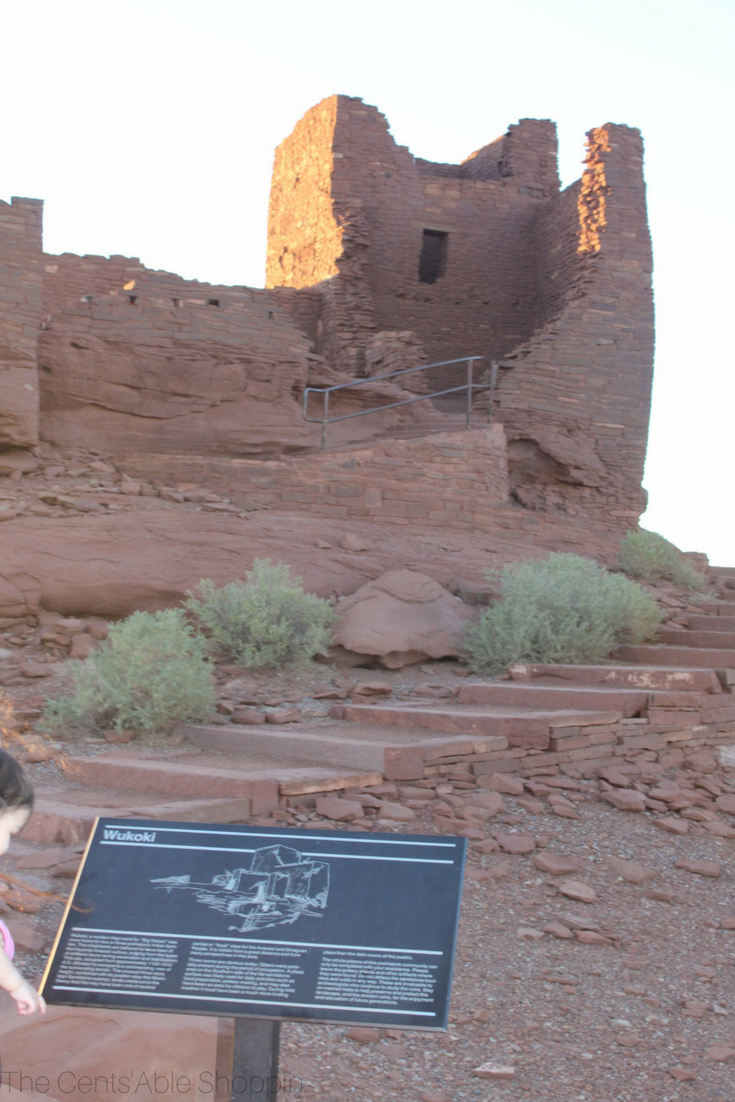 Those of us who live in Arizona know that our state is full of rich history. There are so many places to visit and road trips to take to see unordinary things that are reflective of our rich and diverse culture.
I'm convinced that some of the best memories are reflective of the road trips we take as kids and adults – there is no better substitute for learning than actually being and doing. As a child, my parents took us on a myriad of road trips too – as a family of 6, it was next to impossible for them to afford to fly us places and both of my parents thought traveling my car/truck was the best way to see everything there was to see from state to state.
I find myself doing the same with my kids now – and sometimes I have to pull my spouse into the car because he's not always the most willing person to want to take a road trip. My kids love going to new places and this monument was incredibly fun for them to see.
The Wukoki Pueblo Ruins are just one of those places, and part of a community within the Wutpaki National Monument just north of Flagstaff.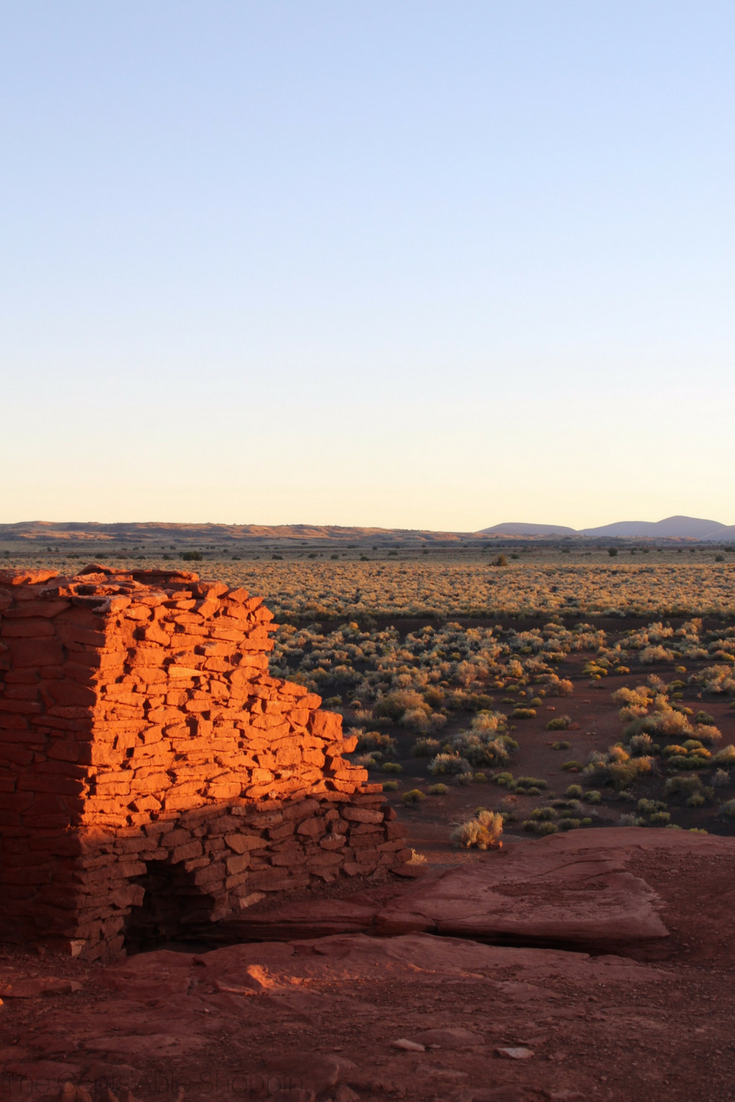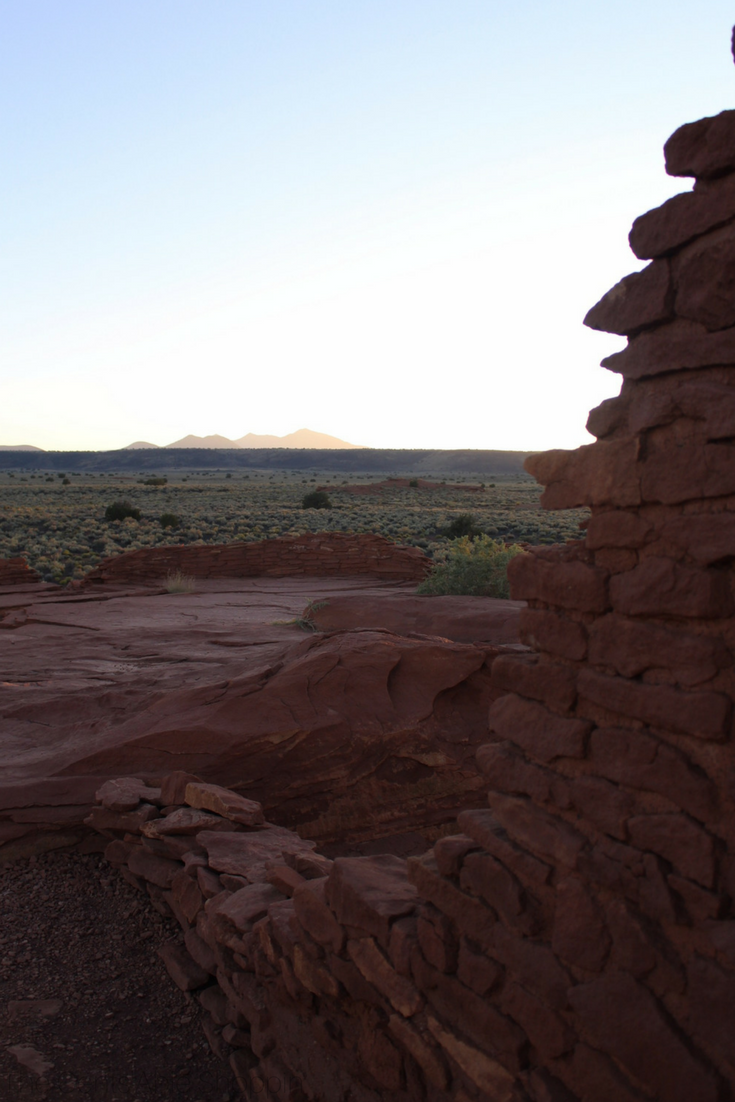 The ruins are part of a 30-mile loop near Sunset Crater and Wutpaki National Monument and would be a wonderful day trip for kids and adults alike.
The ruins were inhabited by the Sinagua Indians from 1110 AD to 1250 AD when they disappeared. You can find other neighboring ruins in that same area including Lomaki, Wutpaki, Citadel and more.
The people of Wukoki left no written records of their life, but from looking at the architecture and artifacts you can date the area back to 1120 to 1210 AD. There were three stories in what looks like a tower with a total of six or seven rooms.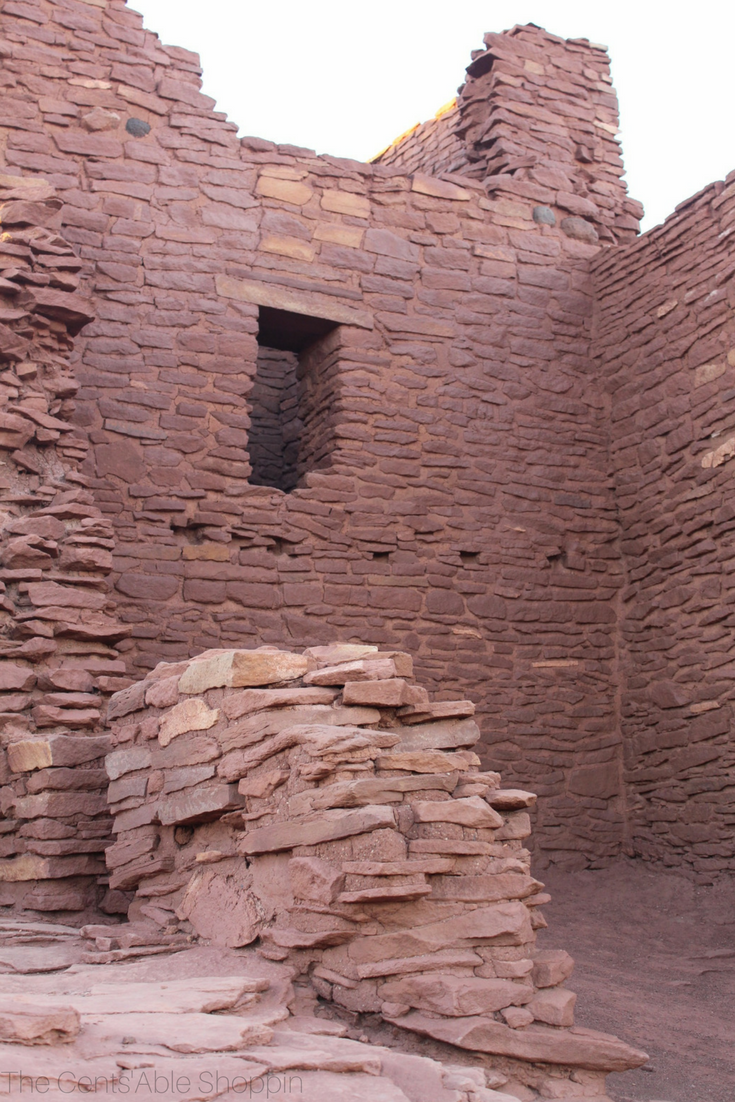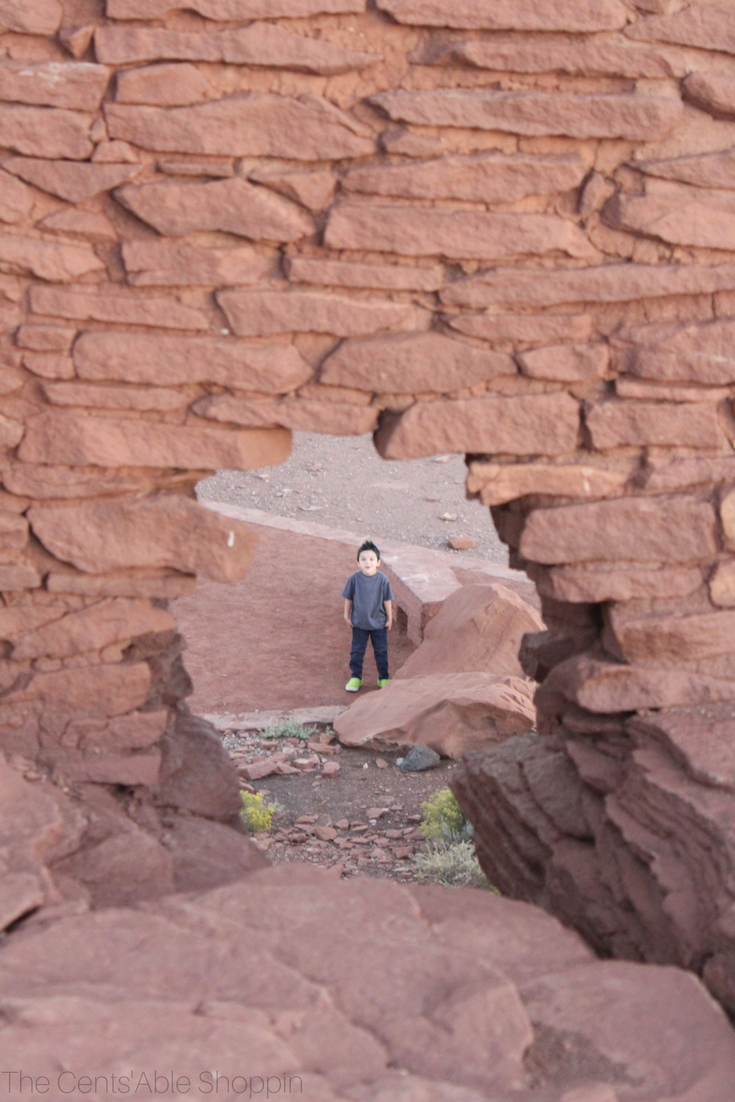 It was likely that 2-3 families lived in this pueblo, and open rooms indicate areas that they used for basket weaving, pottery making or simple daily activities. At the time, the pueblo had roof beams that were constructed from spruce and fir trees in the area and the pueblo walls were built of sandstone slabs and mortared using soil from the general vicinity of the pueblo.
The pueblo is a grand structure within the Wutpaki National Monument – it has not been reconstructed. It has, however, been reinforced to stabilize certain areas, and undergone stabilization over the years to ensure it's safety.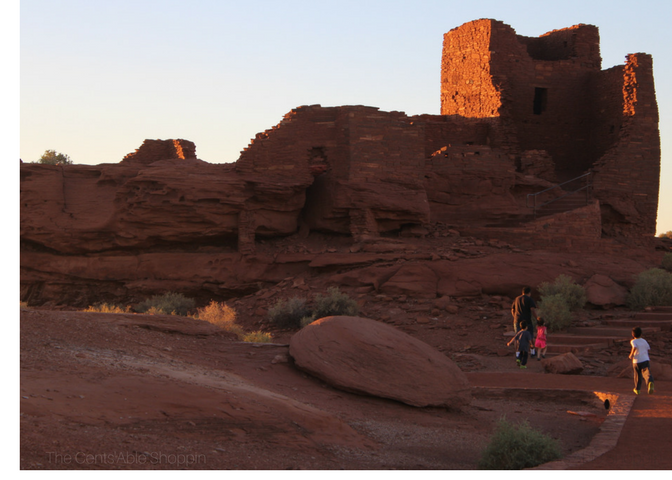 If you take a trip up to the ruins as part of the Wutpaki National Monument circle, here are some things to keep in mind before you go:
Fill up with gas on route 89A – the turnoff for Sunset Crater (and the monuments) is 12 miles north of Flagstaff on 89A. There are several stations just north of the city, but as you get out of town, your opportunity to fill up will decrease.
Leave early – If you are making a day trip out of Phoenix, you'll want to leave before 11 a.m. in order to get the best experience that allows you to spend time at the monuments and see everything in daylight. This is important, especially in fall/winter as the days get shorter.
Plan ahead – Take potty breaks at the Sunset Crater, before making your drive out to the monuments. Encourage your kids to do the same.
Bring your own trash bags – Wukoki is part of the National Monument, it's important to keep our parks as clean as possible. The monuments are absolutely beautiful, and there is no reason to leave any litter when you visit.
Visit on a fee free day – or, request a National Parks pass before you go. It'll allow you to visit any National Park for free without having to pay an entrance at each. Some people qualify for a free or discounted pass: