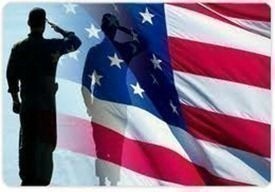 Veterans Day was yesterday… but due to the holiday falling on a Monday, most Federal Employees will observe the day today, November 12th as well.
To those of you who serve or have served, our thoughts are with you today.
Many of these offers below are still available for today.
And please, if you are military – share with your comrades – I know in my unit, most members don't familiarize themselves with what's offered, and every Service Member, Vet, or Retiree, needs to be aware of what's offered to them on their special day.

Restaurants:
Activities:
National Parks, Zoos, & More:
Awesome Deals:
For Teachers and Parents:
Other offers awaiting confirmation for 2012:
These will be updated throughout the week!
Thanks, Slick Housewives, Military Wives Saving, and Mission to Save!