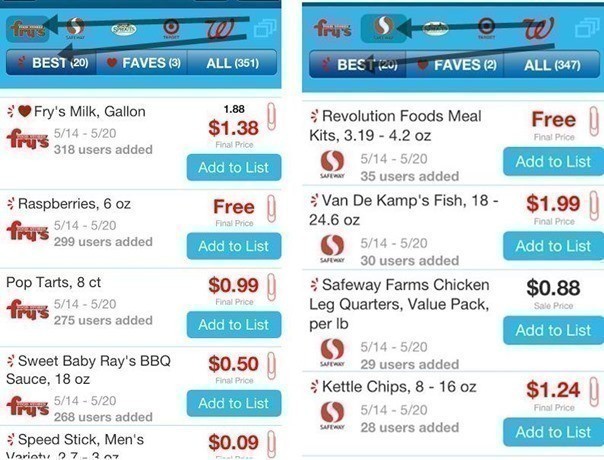 Just wanted to toss out this reminder – the last few days I have had requests for a separate list of "$1 or less" or FREE items at the grocery stores.
If you have Favado you can make your own list of $1 or FREE Items.
You will need to create a Favado Account from your favorite blog that features Favado deals (not all blogs are fortunate to have Favado deals so you'll need to stick with one that does!)
Once you establish an account, you can head to select your favorite store (Fry's, Safeway or any other store).
Choose BEST for all deals I mark $1 or less at Fry's or Safeway (or Bashas), and you will instantly have a list of all items that are in that category, final price and coupon(s) used to get to that deal.
Don't forget you can also sync your shopping list from the computer to your phone – read how in my last post.