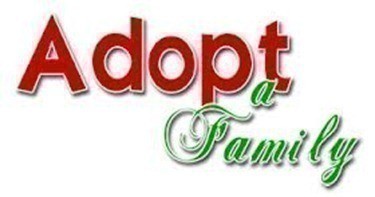 List has been updated with the family wish lists. Please understand that they do not know they are being assisted – each have been nominated by a friend or family member.
With Christmas upon us, many of our readers have expressed interest in adopting a few families for the Holidays.  Just a few weeks ago, there was a small group of us that started talking about the opportunity; over the last week I have been in touch with several folks that have come forth with many ideas, options, and even volunteered their time to help make this a reality for us as a group.
This will be the first year that we tackle this project as a "Group" – I am hoping that we can make it special.     I realize not everyone is in that same place – but those of you who are, we'd love to see you participate as well.
Family 1:  (Name is being withheld) is a 28 year old single dad. He is also a Veteran of the Military, did 2 tours in Iraq- came home injured on his 2nd tour and is dealing heavily with Post-Traumatic Stress Disorder (PTSD) due to his deployments.  He is currently out of work, and struggling to get every-day food on the table for the kids, ages 10 (boy), 7 (boy) and 4 (girl).  Requesting basic necessities, any food and toys for the kids.
Family 1 Wish List: Board Games for the family, 10 and 7 year old boy like books, Football, Army anything, Match Box Cars, Action Figures. 4 year old Girl loves Dress up, Dora, Reading, Arts and Crafty items. Socks are sorely needed, ANY Food.
Family 2:  (Name is being withheld) is a mom of 3, and due to unforeseen circumstances, is now on her own with 2 kids (and one on the way) – and looking for due to her recent situation, she is now looking actively work after 8 years of staying home with her children as a stay-at-home mom. Her son is 8, and daughter is 6.   Requesting personal necessities, and toys, extra food items appreciated.
Family 2 Wish List: Food, Health and Beauty – any.  Clothing – any; Girls 7 Slim Pant, Medium Top Shoe size 1. Boy Size 8 Pant, and Medium/Large Top. Shoe size 3. Socks.
Toys: Girl – Password Diary, Easy Bake, Monster High, Disney, any Games, Mommy & Me. Boy: Lego, Star Wars, Nerf, Hot Wheels, Avengers. Books. Baby Girl on the way.
Family 3: (Name is being withheld) is an active reader, with a younger sister who now is dealing with cancer.
Family 3 Wish List: Girl, 11 years old, recently diagnosed with Cancer; loves Furbies, Converse All star Shoes, she is appreciative of anything.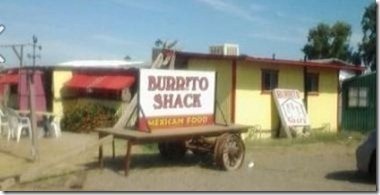 Collection Points:
East Valley: December 6 (Thursday) AND December 14th (Friday) from 12 p.m. to 2:30 p.m. The Burrito Shack – South of Elliont Road, and just North of Williams Field on Power Road *see above for reference
East Valley:  December 8 (Saturday) from 11:30 to 1:30 p.m.
Chick-Fil-A on Stapley and Baseline, South of US60 Freeway
West Valley: Friday December 7th from 5:30 p..m to 7:30pm
Peter Piper Pizza, 10006 91st Ave, Peoria (Peoria and the 101 Freeway)
(If you are in the West Valley and would like to volunteer to collect items and meet me at a location agreeable in December please share in the comments).
Lastly, I have a few readers assisting me with this; we all have children ourselves; I have tried to make the collection points versatile  – for not only various schedules, but also because our kids will be with us during those times (so we have to keep them busy too!)  The Burrito Shack is excited to support us on this mission as well, and will have tasty tasty burritos there should you want to pay them a visit 🙂