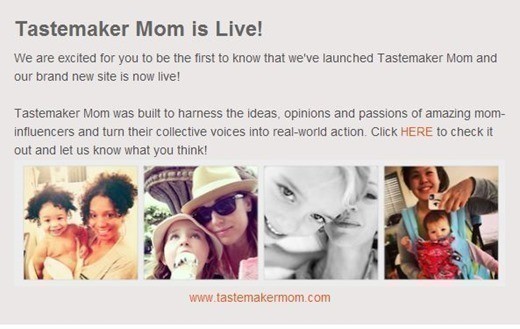 Have you signed up yet for the chance at being a TasteMakerMom?!  If not, head over HERE for the opportunity.
TasteMakerMom's are part of a community of influential moms who care to know about the newest and best products, apps, services and more. From news to special offers, and sometimes just free stuff for you to try, being a TasteMaker Mom has its benefits
They have just launched today – as a member, you'll be the first to be part of a community of Mom's who will play a strong role by giving your thoughts on products, while also being able to capture occasional special offers & possibly FREE stuff to try.