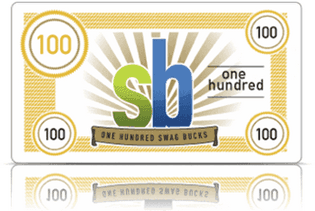 Those of you who read with us daily will know that we often times post Swag Codes on Facebook – so you can reach your "Swagbucks" goals.
Many of you are new, and may not be familiar with Swagbucks – Swagbucks is a great way to get credit for what you normally do – searching the web.  I use it to search for everything on the internet – even my own site.
Swagbucks is similar to Google in that you can search for your web related items – and score points for your searches. You can earn points many other ways as well:
Starting Wednesday April 22nd, you can take part in their MAYkeover Madness – there will be a total of 7 Swagcodes – if you get them all, you'll score 70 FREE Swagbucks. You can see a schedule with values above – you'll need to be there to pick up the codes!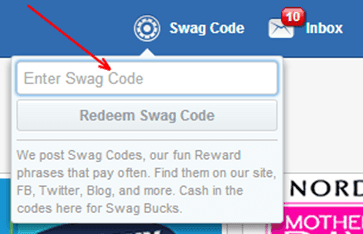 You can them redeem those Swag Bucks for items such as Amazon Gift Cards, video games………Roku and even a Kindle Fire.  You can score $5 to Amazon or Starbucks for as low as 450 points. …. I used my Swagbucks and cashed out for Amazon gift cards just 2 years ago when David was in Iraq, and purchased a Play Station Portable (PSP) for him – completely FREE.
If you are new to Swagbucks, you'll score 30 FREE "Swagbucks" by signing up – and a bonus of 70 extra bucks when you register for Swagbucks through my link here and use code CENTSABLE.
Swagbucks is teaming up with me as well – through Friday, they'll be giving away a total of 1,000 Swagbucks to 5 special readers (which means 5,000 total Swagbucks!)
The giveaway will run through 7p.m. on Friday, May 24– you will need to indicate on the form your Swagucks Account name as well, or the email address associated with your account.
(Disclaimer: Swagbucks has provided the 5,000 total Swagbucks for this giveaway, 1000 to each of 5 readers; readers must enter on the link above. Upon the close of the giveaway, 5 readers will be selected and they must respond to my email within 12 hours to validate their Swagbucks name.) Those who do not respond or provide a false Swagbucks name that cannot be verified will not win and new winners will be selected.